Click on the logos to find out about the companies currently sponsoring our Scholarship Scheme.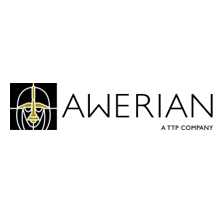 Awerian
Awerian is a technology consultancy operating within the Homeland Security and Defence space based just outside Cambridge. We provide research and development services that extend and enhance the ability of the United Kingdom and its Allies to defend themselves and to protect the future prosperity of their citizens.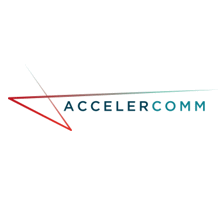 AccelerComm
AccelerComm is a fast-growing semiconductor research and IP development company. We provide innovative, word-leading software and hardware that enables ultra-high performance and error resilient signal processing to accelerate future generations of wireless communications.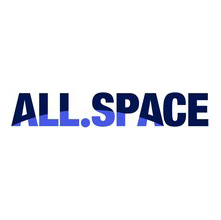 ALL.SPACE
ALL.SPACE is a deep tech company investing over $100M into its first product launches. The satcoms industry has always operated with one single antenna, capable of delivering only one connection to a single satellite. The industry requires a new breed of antenna/terminal that is capable of offering many simultaneous connections from a single terminal on the move, without ever-increasing the antenna cost to manufacture or compromising on performance… that is exactly what we're creating and launching in 2022.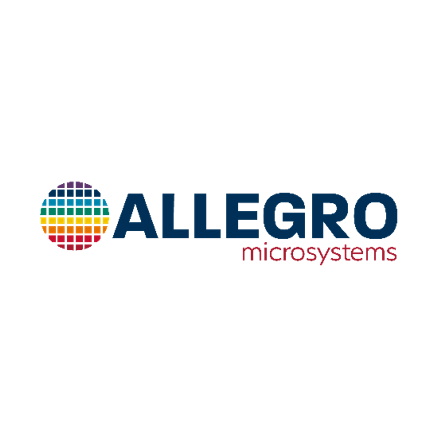 Allegro
Allegro MicroSystems is a global leader in developing, manufacturing and marketing high-performance integrated circuit solutions focused on motor control, regulation and magnetic field sensing applications. Our dynamic and innovative solutions serve high-growth applications within the automotive market.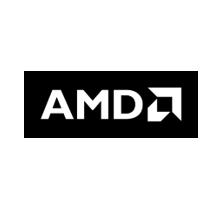 AMD
AMD offers the industry's broadest portfolio of leadership high-performance and adaptive processor technologies, combining CPUs, GPUs, FPGAs, Adaptive SoCs and deep software expertise to enable leadership computing platforms for cloud, edge and end devices.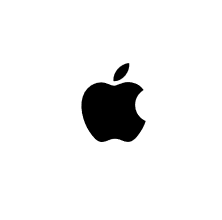 Apple
Apple is where individual imaginations gather together, committing to the values that lead to great work. Here, you'll do more than join something — you'll add something. Every new product, service, or feature we create is the result of people making each other's ideas stronger.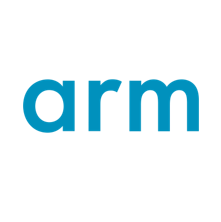 Arm Ltd
Arm is an Intellectual Property (IP) company and is the leading provider of embedded microprocessor solutions used in a wide range of digital products used at home, work and on the move.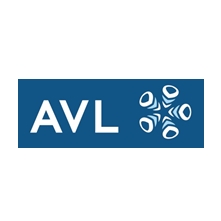 AVL Powertrain Engineering
AVL Powertrain Engineering is an expert partner to the global automotive and mobility industry for the development of innovative powertrain systems. From diesel engines to electric drives, from alternative fuels to control software, from transmissions to batteries, we have been working in partnership with companies all over the world for more than 60 years.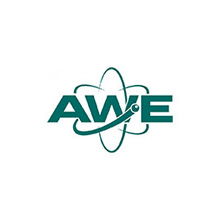 AWE
Keeping our world safe and secure AWE is proud to play a central role in the defence of the UK. We have been at the forefront of nuclear deterrence for over 60 years. Providing security and protection to our nation we deliver and maintain the warheads for the UK deterrent.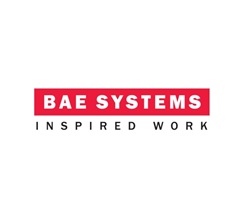 BAE Systems
BAE Systems Submarines is contracted to work on some of the biggest and most ambitious engineering projects in the world. You could join more than 7,000 people across several UK sites, as part of a team that's proud to have designed and built every submarine currently in service with the UK Royal Navy.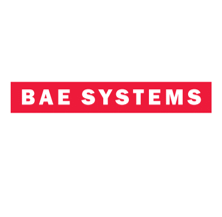 BAE Systems Digital Intelligence
BAE Systems develops advanced defence and security technology. We employ a skilled workforce of over 85,000 people in more than 40 countries. We work for the UK and its partners and are one of the world's largest defence and security companies with established positions in the cyber, air, maritime and land domains.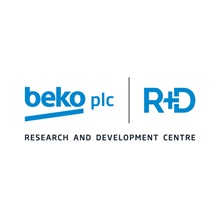 Beko Research & Development Centre
The Beko Plc brands include Grundig, Leisure and Beko, the UK's leading home appliance brand. Our research and development team is committed to investing in technology areas, from smart appliances and connected technologies, to advanced materials and manufacturing systems.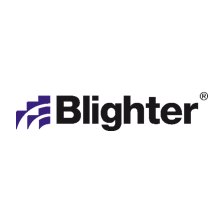 Blighter Surveillance Systems
Blighter Surveillance Systems Ltd is a UK-based electronic-scanning radar and sensor solution provider. Blighter radars combine patented technology and advanced processing techniques to achieve market-leading performance and reliability.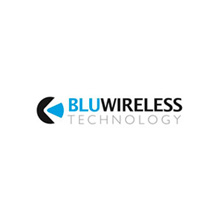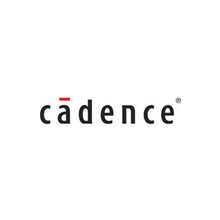 Cadence Design Systems
Cadence enables global electronic design innovation and plays an essential role in the creation of today's integrated circuits and electronics. Headquartered in California, Cadence serves the global electronics industry with sales offices, design centres, and research facilities around the world.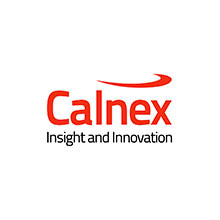 Calnex Solutions
Calnex Solutions is a leading designer and supplier of test products used to ensure that telecommunications equipment is operating efficiently and able to deliver content such as video playback smoothly to millions of users' mobile handsets.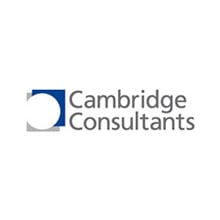 Cambridge Consultants
Cambridge Consultants is a multi-disciplinary engineering design consultancy. We've been at the forefront of product design and engineering for 50 years. Clients from every sector come to us to help them create world-changing products and solve seemingly impossible problems. If you're someone who craves that kind of variety and loves that kind of challenge, you'll be in good company here.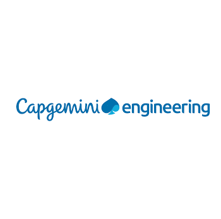 Capgemini Engineering
Capgemini Engineering combines, under one brand, a unique set of strengths from across the Capgemini Group: the world leading engineering and R&D services of Altran – acquired by Capgemini in 2020 - and Capgemini's digital manufacturing expertise.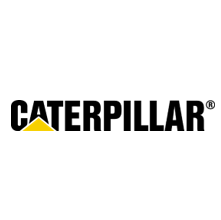 Caterpillar
Caterpillar is the world's leading manufacturer of construction and mining equipment, diesel and natural gas engines, industrial gas turbines and diesel-electric locomotives. Operating from 50 countries around the globe, the Caterpillar brand has developed into a symbol of strength, respect, and integrity. The organisation has a clear vision to be the global leader in providing customer value in the markets in which it operates.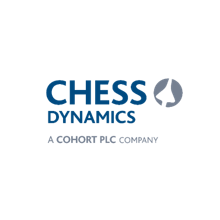 Chess Dynamics
Chess Dynamics Ltd is a medium-sized UK company that provides EO solutions within the defence and security sectors, including sophisticated optical surveillance, communications and stabilised radar platforms and systems for land, maritime and off-shore applications.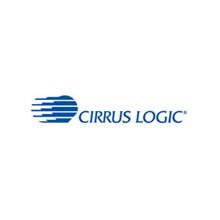 Cirrus Logic
Cirrus Logic is a premier supplier of high-precision analog and digital signal processing components for the audio and industrial markets. Founded in 1984, Cirrus Logic develops complex solutions for industry leading global brands that differentiate their products in part through our innovative custom and semi-custom ICs.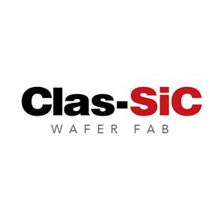 Clas-SiC
Clas-SiC Wafer Fab is the world's first dedicated open Foundry to manufacture Silicon Carbide power semi-conductors. We operate from our custom built and fully fitted out Class 100 clean room facility, with State of the art 150mm semiconductor manufacturing equipment. Silicon Carbide (SiC) wafer and compound semiconductor technology is fast emerging as the key enabler in smaller, lighter and more energy efficient power systems of the future.
Codasip
Codasip was founded on a simple belief – that we could bring together the brilliance of microprocessor architects and software engineers and capture it in tools that made design simpler, faster, and less expensive. Codasip Studio was born in 2014 with the mission of automating processor design.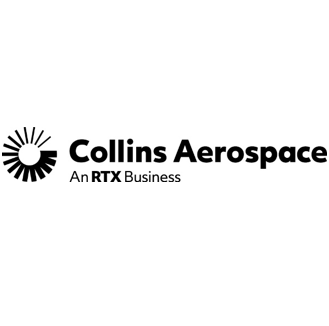 Collins Aerospace
Collins Aerospace, a unit of United Technologies Corporation (NYSE: UTX), is a leader in technologically advanced and intelligent solutions for the global aerospace and defence industry. Created in 2018 by bringing together UTC Aerospace Systems and Rockwell Collins, Collins Aerospace has the capabilities, comprehensive portfolio and expertise to solve customers' toughest challenges and to meet the demands of a rapidly evolving global market.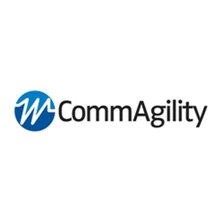 CommAgility
CommAgility is an award-winning, world-leading developer of embedded signal processing and radio modules for 4G and 5G mobile network and related applications. We design the latest DSP, FPGA and RF technologies into compact, powerful, and reliable products that our customers around the world integrate into high performance test equipment, specialised radio and intelligence systems, R&D demonstrators and trial systems.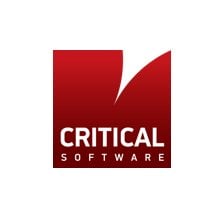 Critical Software
Established in 1998, Critical Software provides systems and software services for safety, mission and business-critical applications. We help to ensure our clients meet the most demanding quality standards for software safety, performance and reliability.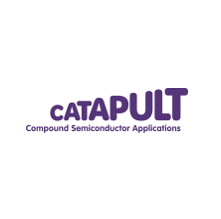 CSA Catapult
CSA Catapult was established to help the UK become a global leader in compound semiconductors through collaboration with both large companies, and start-ups to develop and commercialise new applications utilising this technology.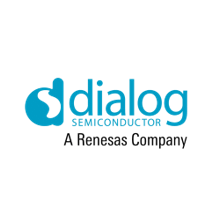 Dialog Semiconductor
Dialog Semiconductor provides highly integrated standard and custom mixed-signal integrated circuits (ICs), optimised for smartphone, computing, IoT, LED solid state lighting and smart home applications.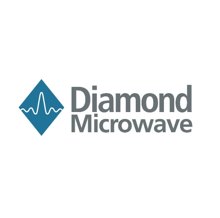 Diamond Microwave
Diamond Microwave, a small company based in Saltaire, west Yorkshire, specialises in compact, microwave gallium-nitride (GaN) solid-state power amplifiers (SSPA) designed for use in demanding high-reliability radar and communications applications, with pulsed powers ranging from a few 10's of watts to 100's of watts.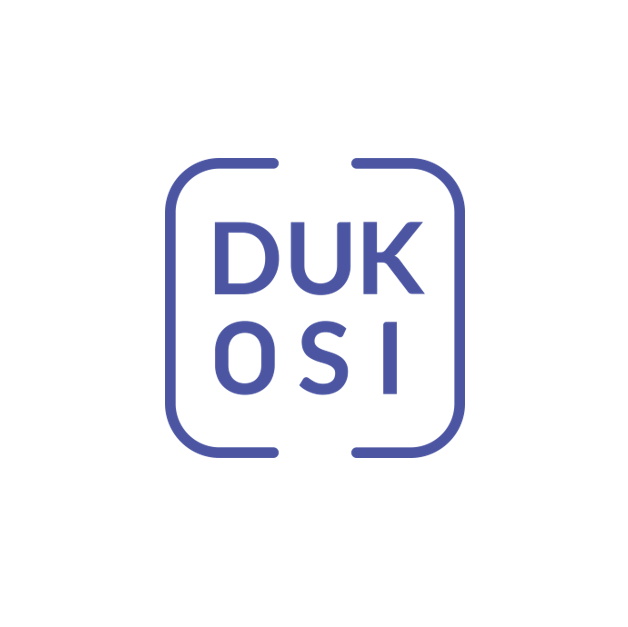 Dukosi
Dukosi was founded in 2003 as a contract engineering company. In 2014 we started working on the next generation of battery management systems, developing, and patenting a new architecture and technologies that changes the way battery packs are designed and built. We now have offices across the world, from Michigan to Seoul. We are headquartered in Edinburgh, Scotland.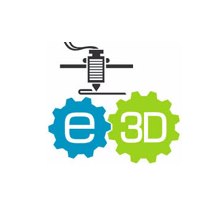 E3D
E3D is a 3D printing company based in rural Oxfordshire. We specialise in the design and manufacture of extrusion systems for FDM printers. We are a small company, employing around 50 people, however we are growing rapidly and have a global presence in the 3D printing industry.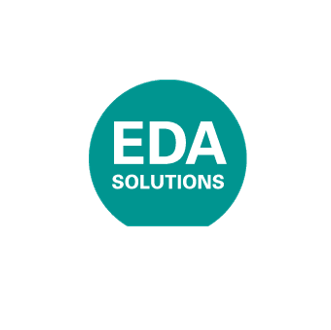 EDA Solutions
EDA Solutions are a small but well known supplier of Electronic Design Automation software used for designing silicon chips. We have a close knit team who work together well to support our many hundreds of happy customers around Europe.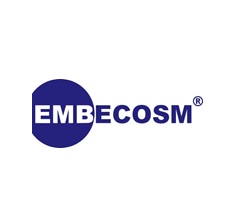 Embecosm
Embecosm provides open source compiler toolchain and silicon chip modelling services. Among other tools, we support GCC, LLVM, Verilator and SystemC. Our services include porting tools to new targets and maintaining and supporting existing tools. Embecosm is one of the world's leading organisations for research into compiler technology.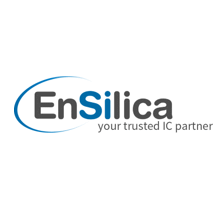 EnSilica
EnSilica is a leading fabless design house focused on custom ASIC design and supply for OEMs and system houses, and IC design services for companies with their own design teams.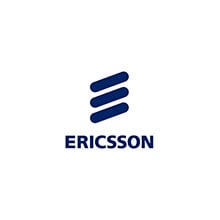 Ericsson Television
Ericsson Television makes digital television products and is an integral part of Ericsson, a large multi-national corporation in the electronic and telecommunications industry. For the last 25 years, Ericsson Television has been at the forefront of the technology for transmitting video and audio signals for broadcasting to television sets, PCs and tablets.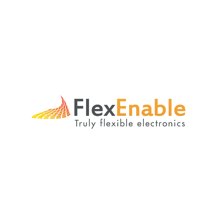 FlexEnable
One of the most exciting start-ups in the UK, FlexEnable is the leader in the development and industrialisation of organic electronics for flexible displays and sensors. We provide technology and services to our growing list of customers, enabling new product paradigms and use cases for a range of applications.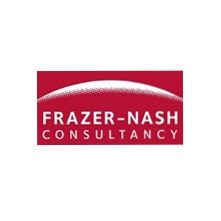 Frazer-Nash Consultancy
Frazer-Nash want to give aspiring engineers the opportunity to experience working on real-world projects. We employ dynamic and original thinkers who challenge all boundaries to find the perfect solution for clients, and specialise in delivering creative engineering solutions to clients across the defence, nuclear, power and transport sectors.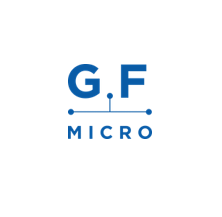 GF Micro
In 2023, GF Micro will be celebrating 30 years of providing analogue/digital/mixed signal silicon design services, as well as silicon supply turnkey solutions. We partner with companies, start-ups and academia to design and develop Application Specific Integrated Circuits (ASIC) solutions across multi-domain applications. From feasibility study, specification and design through to fabrication, test and supply, we provide collaboration, expertise and a total commitment to quality. Due to the dynamic nature of the business, no two projects are the same, which means a wide variety of design/implementation learning opportunities as well as being exposed to multiple foundries and technology nodes.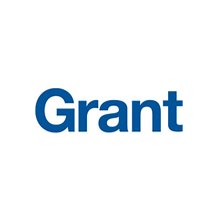 Grant Instruments
As a pioneer of temperature control, Grant Instruments have for decades been developing innovative scientific and data acquisition tools to the scientific, healthcare and industrial markets worldwide.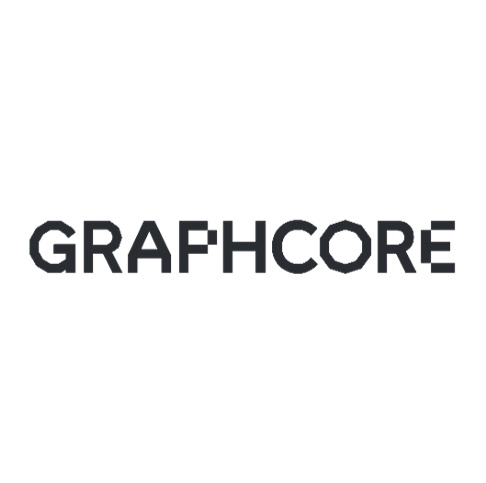 Graphcore
Graphcore has created a completely new processor, the Intelligence Processing Unit (IPU), specifically designed for artificial intelligence. The IPU's unique architecture means developers can run current machine learning models orders of magnitude faster.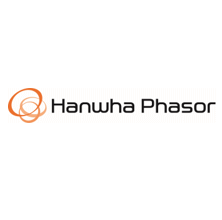 Hanwha Phasor
Hanwha Phasor is the original innovator in ultra-low profile, very high-performance antennas for mobile satellite communications. The focus of our activity today is the new frontier of communications on the move: commercial inflight connectivity. Marking a radical departure from traditional parabolic reflectors, our high-performance, solid-state flat-panel technology will occupy a powerful position in the evolving satcom ecosystem.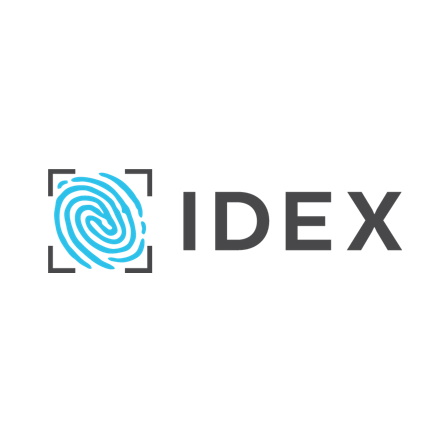 IDEX Biometrics
IDEX Biometrics is the leading provider of fingerprint identification technologies, offering simple, secure and personal authentication for all. We help people make payments, prove their identity, gain access to information, unlock devices or gain admittance to buildings with the touch of a finger.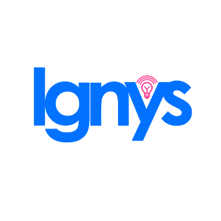 Ignys
Ignys is a design consultancy which helps businesses to bring great ideas to life. We have been established for just over five years and were delighted to be recognised as Elektra's Design Team of the Year in 2021, and shortlisted for the same award in 2022. Ignys are the design team behind the success of a number of household names as well as supporting growing SMEs with the expertise needed to deliver technology projects.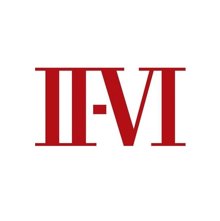 II-VI
II-VI Incorporated, a global leader in engineered materials and optoelectronic components, is a vertically integrated manufacturing company that develops innovative products for diversified applications in the industrial, optical communications, military, life sciences, semiconductor equipment, and consumer markets.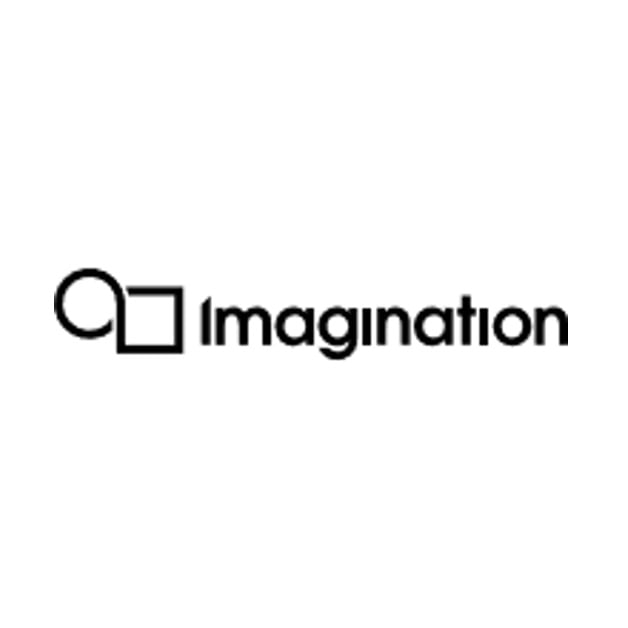 Imagination Technologies
For over a decade, Imagination Technologies has been enabling the most innovative and iconic consumer electronics products with its unique, patented semiconductor intellectual property (IP) cores – designs for multimedia and communications SoCs (system-on-chips).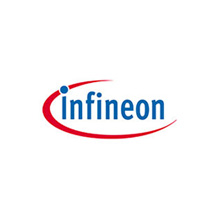 Infineon Technologies UK
Infineon Technologies UK are a part of Infineon AG, a top ten semiconductor supplier operating in worldwide markets. The parent company has market leading products in the fields of Industrial, Automotive, Security and ChipCard.
ITDev
ITDev is an award-winning tech company providing product development services. We are located on the Southampton Science Park with 25+ staff. We are inspired to help organisations get the most out of technology, so that together we can make the world a better place and have a positive impact on people's lives.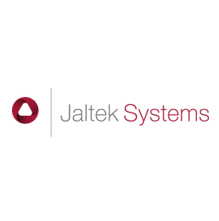 Jaltek
Jaltek Systems, based in Luton, Bedfordshire, is a leading AS9100 and ISO 13485 accredited UK contract electronics manufacturer with over 30 years' experience. We offer a comprehensive range of integrated design and manufacturing services adapted to meet our customer's varied requirements.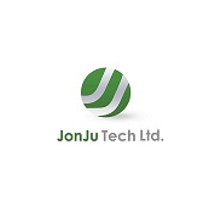 JonJuTech
Established in 2005, our aim is to help with electronic design and product development projects across all sectors. We've completed PCB design and product development projects in most technologies. Our expertise includes some of the more challenging PCB projects.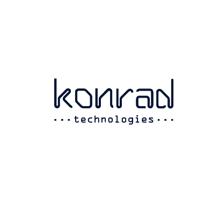 Konrad Technologies
Konrad Technologies (KT) provide innovative automated test and automation solutions within automotive, aerospace and defence, telecoms, consumer electronics, medical, semiconductors, general electronic manufacturing and industrial automation industries. With a HQ in Germany established in 1993, we operate globally with over 280 staff. The UK offices in Scotland and England support Northern European region customers with a focus on automotive, IoT, aerospace and test automation, developing products as well as supporting worldwide projects and manufacturing deployments.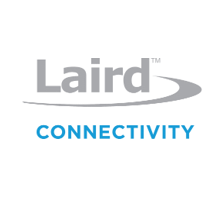 Laird Connectivity
We Simplify Wireless Connectivity with leading modules, internal antennas, and IoT devices.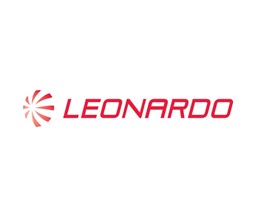 Leonardo (Edinburgh)
Leonardo is a global high-tech player focused on four activity sectors: Helicopters, Aeronautics, Electronics, Defence & Security Systems and Space. With headquarters in Italy and over 47,000 employees, Leonardo has a significant industrial presence in Italy, the UK, the U.S. and Poland, and an important network of strategic partnerships worldwide.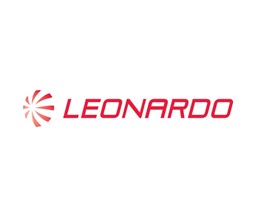 Leonardo (Luton)
Leonardo is a global high-tech player focused on four activity sectors: Helicopters, Aeronautics, Electronics, Defence & Security Systems and Space. With headquarters in Italy and over 47,000 employees, Leonardo has a significant industrial presence in Italy, the UK, the U.S. and Poland, and an important network of strategic partnerships worldwide.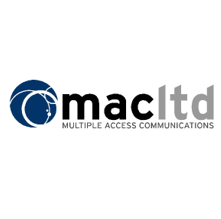 MAC Ltd
At Multiple Access Communications Limited (MAC Ltd) we have been providing world class products and design services to the global mobile communications industry for over 30 years. We have built an outstanding reputation within the industry, which is a testament to the high quality and professionalism of our engineering team.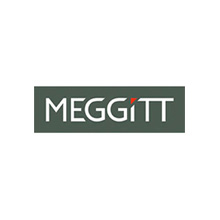 Meggitt
Meggitt is a leading specialist producer of air data sensing systems, cockpit displays and altitude sensing systems. It has a wide product range and supports civil and military programmes.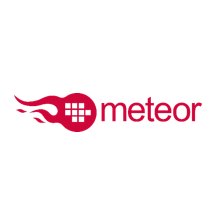 Meteor Inkjet
Meteor Inkjet Ltd is the world's leading independent supplier of industrial inkjet printhead driving solutions, supplying robust, reliable electronics, software, tools and services to printer OEMs and print system builders world-wide.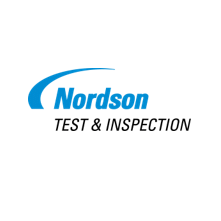 Nordson
Nordson Corporation delivers precision technology solutions to help customers succeed worldwide. We engineer, manufacture and market differentiated products used for dispensing adhesives, coatings, sealants, biomaterials and other materials; for fluid management; for test and inspection; and for UV curing and plasma surface treatment.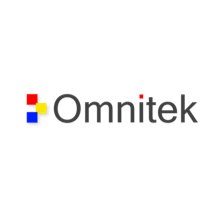 Omnitek
Omnitek is a world leader in the design of intelligent video and vision systems based on programmable FPGAs and SoCs. Through the supply of expert design services with highly optimised FPGA intellectual property cores covering high-performance video/vision and AI/machine learning, Omnitek provides cost-optimised solutions to a broad range of markets.
onsemi
onsemi is driving energy efficient innovations, empowering customers to reduce global energy use. The company is a leading supplier of semiconductor-based solutions and their products help engineers solve their unique design challenges.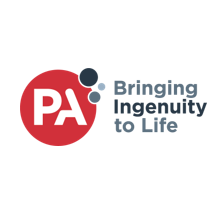 PA Consulting
An innovation and transformation consultancy, we are over 3,200 specialists in consumer, defence and security, energy and utilities, financial services, government, health and life sciences, manufacturing, and transport. Our people are strategists, innovators, designers, consultants, digital experts, scientists, engineers and technologists. We operate globally from offices across the UK, US, Europe, and the Nordics.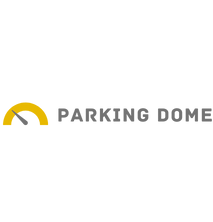 Parking Dome
Parking Dome is a London based startup making intelligent parking space management technologies. We are currently developing an intelligent robotic barrier that can recognise license plates and control access to an individual parking space. We are also in the process of developing smart sensors and cameras using artificial intelligence for parking space management.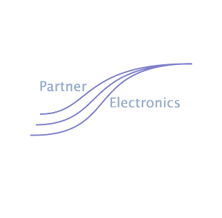 Partner Electronics
Partner Electronics is a fast-moving, dynamic design company that works closely with its technical clients to achieve results as quickly and as cost-effectively as possible. We have been providing electronics design and engineering support since being formed in 2007 by a group of experienced electronics engineers. Our aim is to provide an innovative engineering resource to businesses and engineering teams that gets the best from the electronics in any product.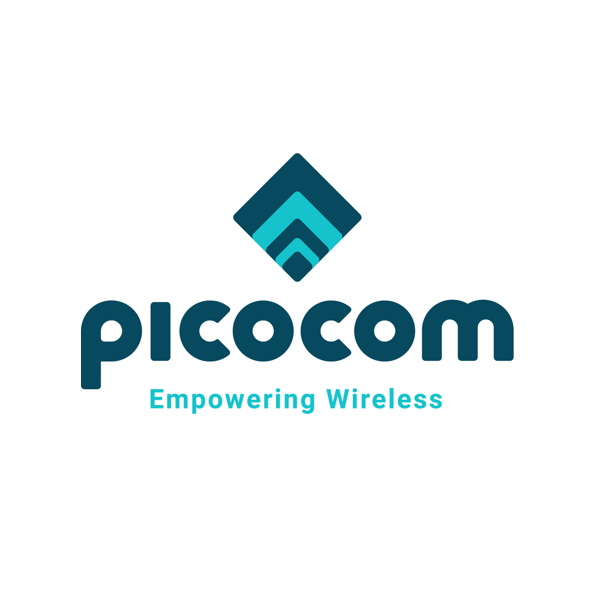 Picocom
Picocom, the 5G open RAN baseband semiconductor and software specialist, is a semiconductor company that designs and markets class-leading, standard-compliant baseband SoCs and carrier-grade software products for 5G small cell infrastructure.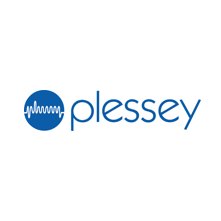 Plessey
Plessey is an innovative electronic design and manufacturing company at the cutting edge of semiconductor, LED and sensing technology.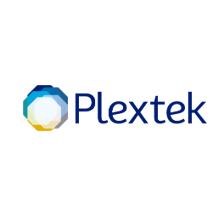 Plextek
Plextek is a product development company that supports organisations to bring highly technical products and services to market. Our breadth of experience in antenna design, high-frequency electronics and digital signal processing means we are now world leaders in low size, weight and power (low-SWaP) RF communications, radar and sensing systems.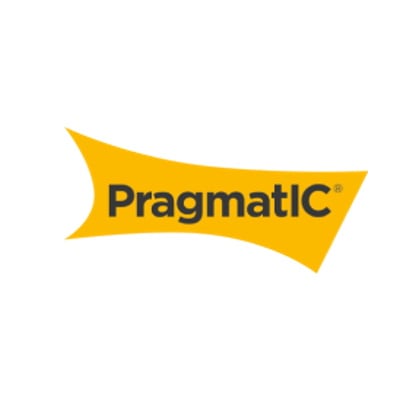 PragmatIC
PragmatIC is a world leader in ultra low cost flexible electronics, enabling the potential for trillions of smart objects that can engage with consumers and their environments. Our unique technology platform delivers flexible integrated circuits (FlexICs) that are thinner than a human hair and can be easily embedded into everyday objects.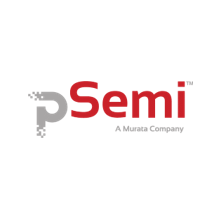 pSemi
At pSemi, we design and manufacture innovative semiconductor solutions. We take what "can't be done" and transform it into an industry first. Whether it is a cutting-edge design technique, a transformative architecture or a novel technology platform, our team explores new ways to make electronics smaller, thinner, faster and more efficient.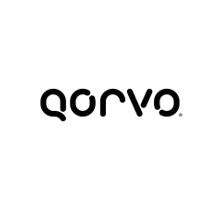 Qorvo
At Qorvo, our vision is to do more than create innovative RF and power solutions for mobile, infrastructure, the IoT, defense/aerospace and power management markets.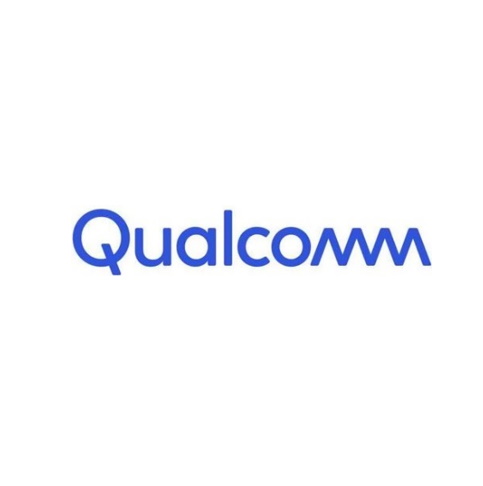 Qualcomm
Qualcomm is a global leader in wireless technology, creating products that are enhancing lives and changing the way we live. Qualcomm's technology portfolio includes Voice & Music, Bluetooth, and Automotive Infotainment.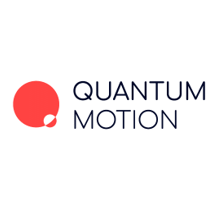 Quantum Motion
At Quantum Motion we are marrying fifty years of global CMOS development with world-leading expertise in qubit design and architectures. Our team is transitioning this work away from theoretical research in universities to realise these designs in a real-world, manufacturable process.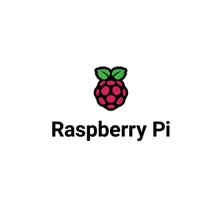 Raspberry Pi
Raspberry Pi makes computers and microcontrollers that make technology accessible to people and businesses all over the world. We launched the first Raspberry Pi computer in 2012 with the aim of increasing the number of young people engaging with computer science; now, our low-cost, high-quality, compact and efficient products perform everywhere from process control to home computing and from education to enterprise. Increasing numbers of commercial customers are using our compute in embedded environments, for industrial control, in end-user computing, and in countless other applications. Since selling our first product in 2012 we've become the UK's bestselling computer company.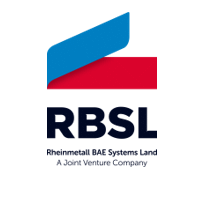 RBSL
Rheinmetall BAE Systems Land (RBSL) is a defence engineering company specialising in the design, manufacture and support of military vehicles used by the British Army and international customers.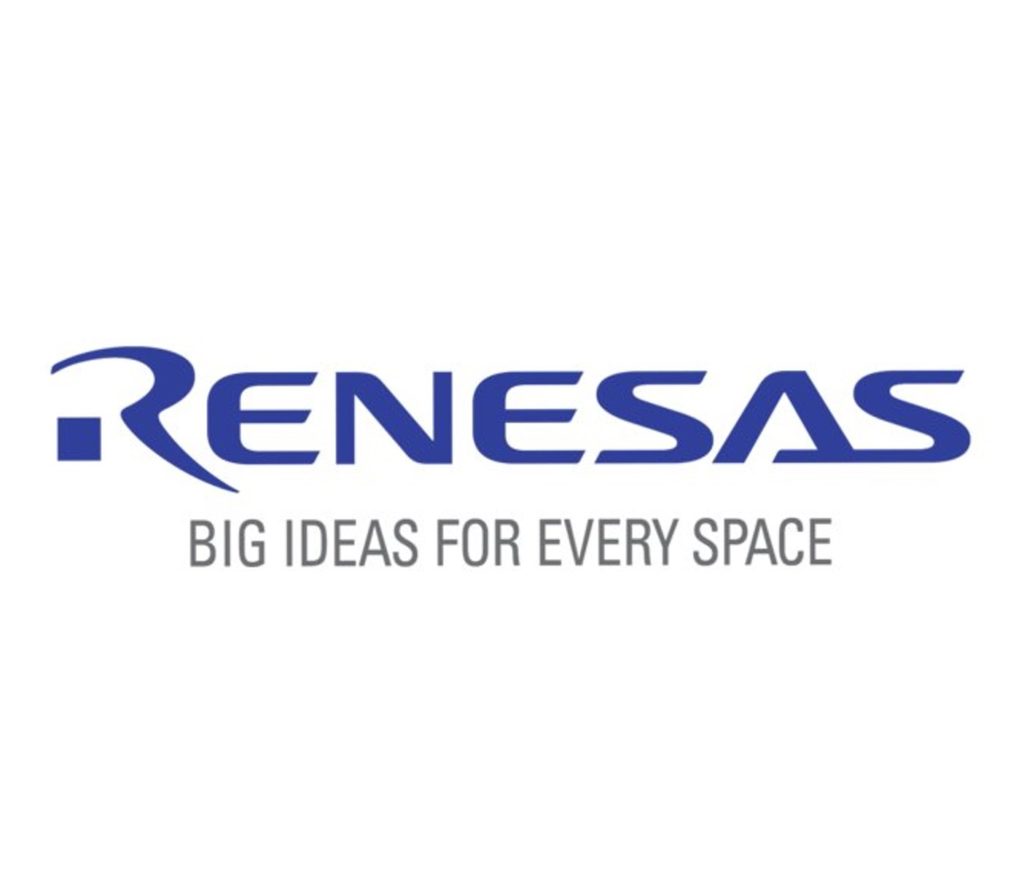 Renesas Electronics Europe (Bourne End)
Renesas is working with leading-edge microchips and analog and power solutions. Focused on four key market segments, Automotive, Smart Home, Smart Factory, and Smart Infrastructure, Renesas guides people through their day whether at home, in their cars, at the office or factory, or elsewhere.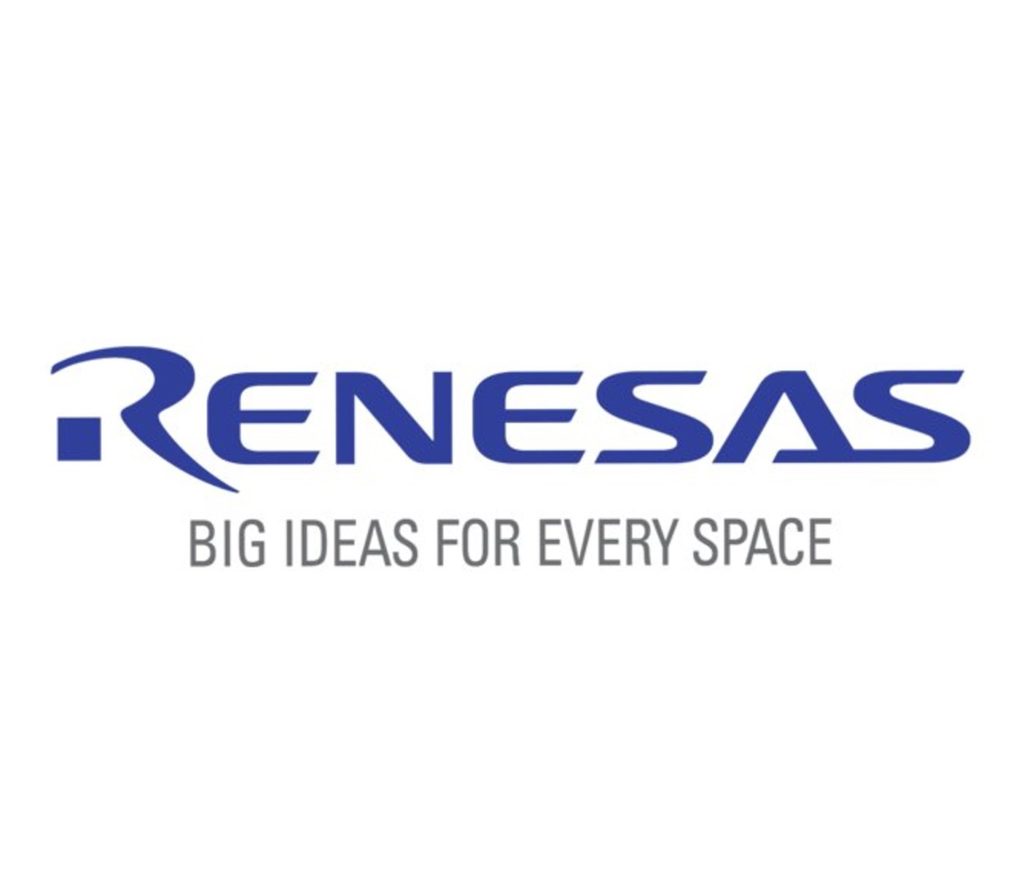 Renesas Electronics Europe (Harlow)
Renesas is working with leading-edge microchips and analog and power solutions. Focused on four key market segments, Automotive, Smart Home, Smart Factory, and Smart Infrastructure, Renesas guides people through their day whether at home, in their cars, at the office or factory, or elsewhere.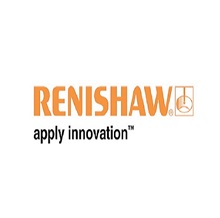 Renishaw
Renishaw is a global provider of manufacturing technologies, analytical instruments and medical devices. Our purpose is to make it possible to create the products, materials and therapies that will define our world in the decades to come and touch billions of lives.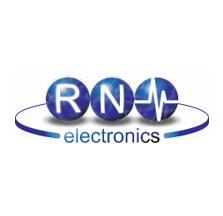 RN Electronics
RN Electronics test electronic products to ensure compliance with worldwide standards. We are an independent test laboratory, accredited for testing of the RF performance of wireless devices and their electromagnetic compatibility (EMC). Our clients come from industries such as automotive, audio-visual and medical. We are rapidly expanding our capabilities for testing of 5G base stations, fixed-wireless access points and other latest technologies.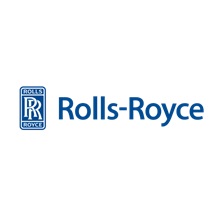 Rolls-Royce
Rolls-Royce is a pre-eminent engineering company which focuses on world class power and propulsion systems. They design, manufacture and distribute power systems for aviation and other industries. Rolls-Royce is the world's second largest maker of aircraft engines and has major businesses in the marine propulsion and energy sectors.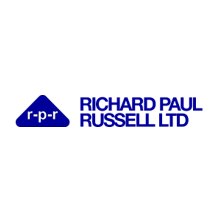 R-P-R
Richard Paul Russell Ltd (R-P-R) is a British company, founded in Lymington in 1992, specialising in the design and manufacture of precision electronic wind weather monitoring and datalogging systems. We provide IoT and cloud-based solutions to our customers.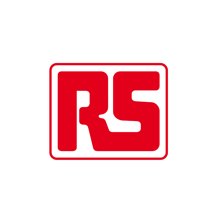 RS Components
RS Components is a FTSE 250 distributor of Electronics components; electrical, automation and control products; test and measurement equipment; and engineering tools. They operate in 32 countries around the world with over 60% of business now delivered online.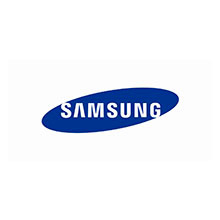 Samsung Cambridge Solution Centre (SCSC)
Samsung Cambridge Solution Centre (SCSC) Ltd is part of System LSI within Samsung Electronics, which is one of the world's largest ASIC (i.e. silicon chip) design and manufacturing businesses. In Cambridge, SCSC works on wireless connectivity (Wireless LAN and Bluetooth) research and development.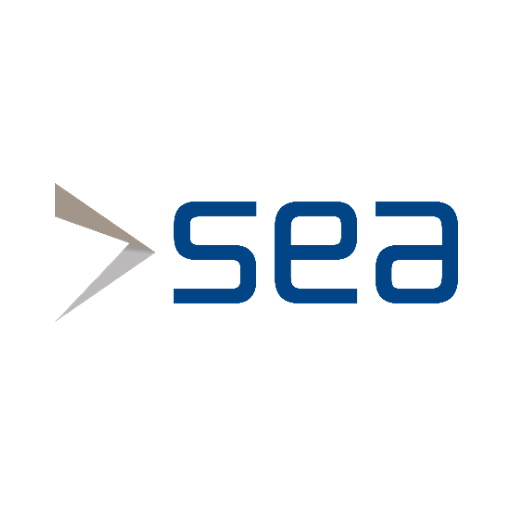 SEA
SEA, founded in 1969, provides engineering and software design services to Government agencies, industrial prime contractors and academia. We employ high-calibre staff and place our emphasis on quality of service, innovation, flexibility and a creative approach to problem solving.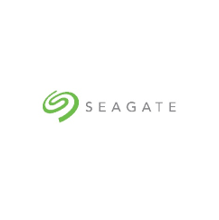 Seagate
From the videos, music and documents that we share with friends and family on social networks, to servers that form the backbone of enterprise data centres and cloud-based computing, to desktop and notebook computers that fuel our personal productivity, Seagate products help more people to store, share and protect their valuable digital content.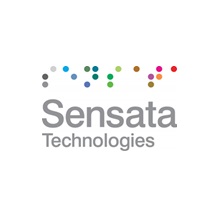 Sensata Technologies
Sensata Technologies designs and supplies custom designed 'chips' used in a wide range of products in the Automotive, Industrial, Medical and Consumer markets. We have an international reputation for our design expertise and are a world's leading supplier of sensor ASICs for Tyre Pressure Monitoring Systems.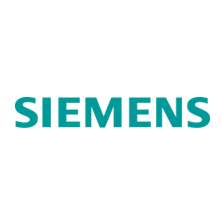 Siemens EDA
Tessent Embedded Analytics is an industry leader in RISC-V trace and debug, enabling system-wide real-time debug and post-deployment analytics for complex system-on-chips (SoCs).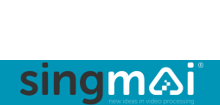 SingMai
SingMai design and manufacture products for video processing markets. We design everything ourselves, so if we want a tiny microprocessor we design our own one. We sell IP (intellectual property) cores to customers who are maybe designing cameras for high end car manufacturers (parking assist etc) or security cameras, or we sell video processors for subsea or pipeline inspection or to drone manufacturers.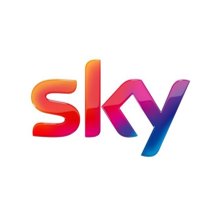 Sky
Sky is part of Europe's leading entertainment company with over 23 million customers across seven countries, making life easier by entertaining and connecting people.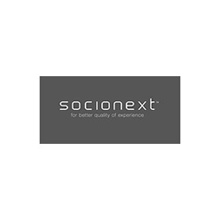 Socionext
Socionext is a leading provider of next generation System-on-Chip (SoC) solutions. Embracing open innovation to enable better technologies for the society of the future, Socionext delivers SoCs specifically targeting imaging and optical network applications, as well as Custom SoC solutions for a range of other markets.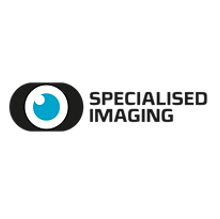 Specialised Imaging
Specialised Imaging Ltd is a dynamic company which is focused on niche imaging markets and applications, with particular emphasis on high-speed image capture and analysis. We are market leaders in the design and manufacture of Ultra fast framing cameras and Ultra high speed video cameras. SI Sensors is a division of Specialised Imaging, focused on the development of new Advanced CMOS Image Sensors. We are developing new sensors for Specialised Imaging's next generation of cameras utilising the latest foundry technologies, and also for other customers with bespoke Image sensor design requirements including for space and defence applications.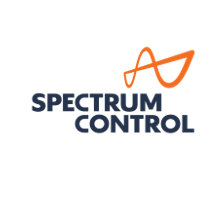 Spectrum Control
Spectrum Control is the world's leading experts in controlling the electromagnetic spectrum. For more than 80 years we have led the way in developing reliable, high-performance technologies for powering and conditioning RF and microwave signals. We continue to push out the limits of the possible today, innovating in material science, design engineering, and manufacturing technologies.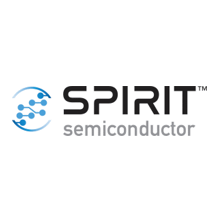 Spirit Semiconductor
Spirit Semiconductor is a UK based company, founded by experts in the RF semiconductor industry. We are focused on developing high-performance RF products to support the rapid roll out of 5G massive MIMO (mMIMO), small cell base stations and other markets requiring high performance solutions.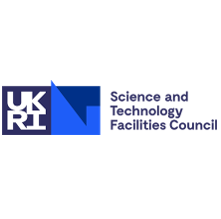 STFC
The STFC Microelectronics Centre provides internal designers and a community of more than 650 European universities and research establishments access to a world-class microelectronics design infrastructure. We work on a diverse range of problems from novel device modelling and complex analogue circuits through to reprogrammable FPGA-based systems and digital ICs implemented at very small transistor geometries.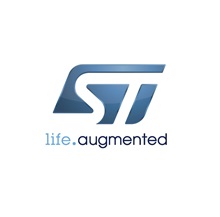 STMicroelectronics
STMicroelectronics is one of the most important and influential semiconductor players in the world and the largest European semiconductor company. As a successful, independent semiconductor manufacturer, they deliver leading-edge solutions to their customers worldwide, enabling them to be at the forefront of their markets.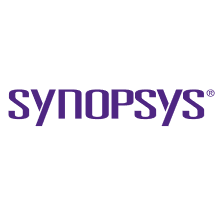 Synopsys
Synopsys is the world's leading provider of solutions for designing and verifying advanced silicon chips.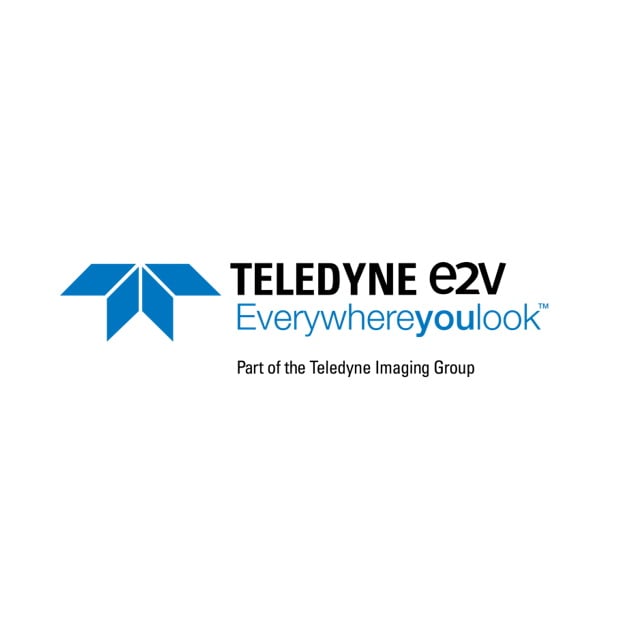 Teledyne e2v
Teledyne is a leading provider of high-tech components and systems with design and manufacturing footprints in the US and Europe. Our innovations enable our customers innovations through access to state-of-the-art technologies, driving the next generation of systems, in signal chain semiconductor devices, full spectrum imaging and high power radio frequency solutions.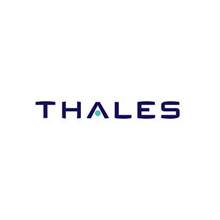 Thales UK
Thales UK is a leader in on board equipment for civil and military aircraft. From aerospace, space and defence to security and transportation, Thales helps its customers create a safer world by giving them the tools they need to perform critical tasks.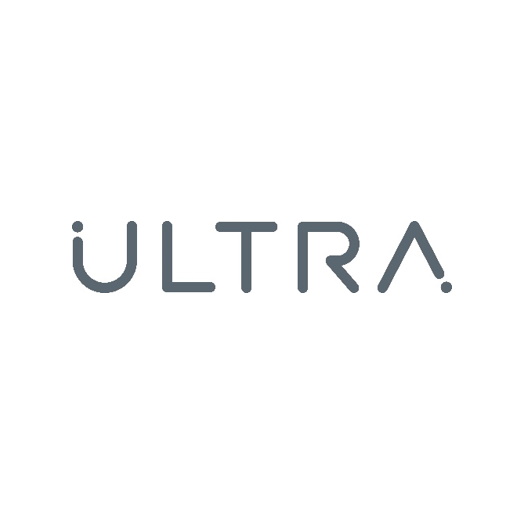 Ultra Electronics
Ultra Electronics Energy is committed to 'making a difference' for our customers, partners, shareholders, employees and the communities within which we operate. We want to be recognised within the industry as a manufacturer of high quality electronics. The continuing development of our people, processes and business systems is critical to our success.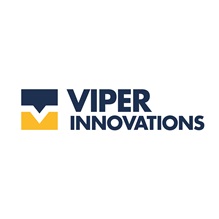 Viper Innovations
Viper Innovations has been developing and delivering high quality engineering products and service solutions to the subsea oil and gas industry for ten years. Viper has won several prestigious industry awards and is now focused on transferring some of its innovative experience to other industries, such as rail.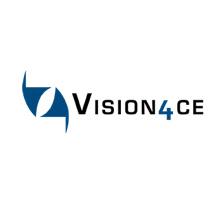 Vision4CE
A forward thinking, agile engineering company, Vision4ce develops image processing, video-management and rugged computing solutions for security, surveillance and defence applications.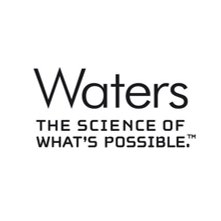 Waters
Waters Corporation, the world's leading specialty measurement company, has pioneered chromatography, mass spectrometry and thermal analysis innovations serving the life, materials and food sciences for 60 years.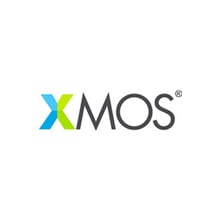 XMOS
XMOS is an innovative fabless semiconductor company. Its wide range of configurable xCORE® multicore microcontrollers allows engineers to create the exact hardware system they need for their application in all software, delivering the next wave in high performance, real-time, programmable system-on-chip solutions.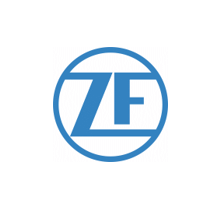 ZF
ZF is a global technology company supplying systems for passenger cars, commercial vehicles, and industrial technology.  We are applying our "Next Generation Mobility" strategy to develop holistic solutions for addressing the challenges of today and tomorrow.