Our high-power amplifiers offer state-of-the-art power performance Diamond Microwave
Placement Location
Saltaire, West Yorkshire
Type of Placements Offered
2023/24 Scholarships
We are not offering any new scholarships this year
Who we are and what we do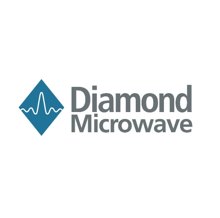 Diamond Microwave, a small company based in Saltaire, west Yorkshire, specialises in compact, microwave gallium-nitride (GaN) solid-state power amplifiers (SSPA) designed for use in demanding high-reliability radar and communications applications, with pulsed powers ranging from a few 10's of watts to 100's of watts. These high-power amplifiers offer state-of-the-art power performance coupled with a power-to-volume ratio believed to be amongst the highest in the industry for such products.
What you could be doing during your work placement
A successful intern would support the design team in the build and evaluation of the amplifiers.