Chess Dynamics' skilled engineering team has evolved a breadth and depth of expertise providing 'leading edge' solutions to a wide variety of industries. Chess Dynamics
Placement Location
Plymouth, Horsham or Wokingham
Type of Placements Offered
• Summer placements • 12-month placements • 6-month MEng placements
Restrictions/Notes
(1) Requires 12-month placement; (2) Must have a minimum of 5 years permanent residency in UK; (3) Candidates required to undergo security clearance; (4) Candidates must specify which location/s they are interested in
2023/24 Scholarships
At least one new scholarship
Please ensure you specify which location/s you are applying for in your application.
Horsham – Electrical/Electronics Engineering, Software and Systems
Horsham & Plymouth – Systems Engineering
Wokingham – Embedded software/systems, analogue and digital circuit design, development and testing
Who we are and what we do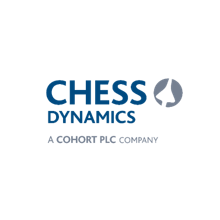 Chess Dynamics Ltd is a medium-sized UK company that provides electro-optical (EO) solutions within the defence and security sectors, including sophisticated optical surveillance, communications and stabilised radar platforms and systems for land, maritime and off-shore applications. We marry mechanical and EO engineering with video management software to provide users with discrete self-contained systems. We design and build extremely accurate director heads and our own daylight cameras.
Unlike many other competitors, we also incorporate our own software house, so are able to offer complete bespoke EO surveillance packages. In the UK, we believe this is extremely rare, if not unique. In terms of the global and national market place, Chess Dynamics Ltd has a reputation for robust and reliable systems and products. As such, we believe the company is well positioned and recognised both at home and abroad as a 'go to' solution provider.
Our product-based systems are ideally suited for tasks such as search and rescue operations, protection of naval vessels, critical national infrastructure, military bases and vehicles, offering leading capability to modern military and homeland defence organisations.
What you could be doing during your work placement
Be involved with designing and developing our range of EO systems for defence and commercial applications.
Help work on new product designs ranging from concept through to verification and delivery.
Assist with the engineering and design of systems and sub-systems in a wide range of products.
Be involved in the detail design of PCBs/wiring diagrams and embedded software.
Prototype and develop new circuit designs, software and solutions.
Support the design and development of Electrical, Electronics and Embedded Software Systems.
Carry out R&D and lab development activities.
Assist production with fault finding and the development and functional testing of early prototype systems.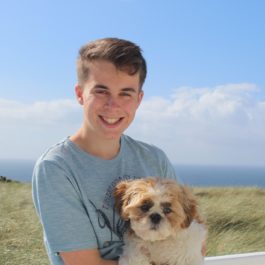 University:
University of Surrey
Degree Course:
MEng Electrical & Electronic Engineering
What appeals to you about Electronics?
Electronics is the most important developing industry in the world, everything new and exciting always boils down to cutting edge electronics. Everywhere you look there is something you couldn't believe exists, astonishing inventions and products that are the forefront of modern design and technology, all of which will have key and significant links to electronics. I was sold into electronics by the desire to design, build and work on the future, and be a part of the industry which is defining the modern world.
Why did you want a scholarship with Chess Dynamics?
Chess Dynamics is a rapidly growing company with a very exciting pace of development. Coupled with a reasonably small engineering team I was attracted to the company for an opportunity to get the best possible look into the world of engineering, and get a taste for the way a fast-moving company operates, whilst working as a part of the team on the design and test of their projects.
What type of work have you been involved with during your placement?
Within only a short period of time I found myself working on a great variety of tasks, applying and learning a broad range of skills, including all-important electrical design and getting the opportunity to learn several new software packages. Working on key projects alongside the electronics and engineering team, I have been able to gain a much better understanding for how an engineering company operates.
What are your hobbies and interests?
In my spare time outside of study and work I enjoy getting out on my bike or onto the squash court. But more significantly I follow all things four wheels, a massive motorsport fan always with one eye on the automotive industry, from the very newest technology to the very oldest.
Meet one of our Engineers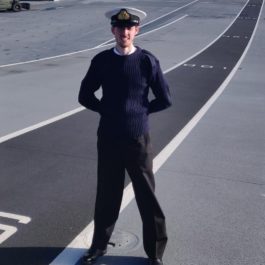 Job Title:
Placement student
Describe your role at Chess Dynamics (previously Vision4ce)
My role consists of a variety of tasks. Primarily I test software & hardware on production units to verify that everything works and can be shipped to clients. This involves giving feedback to the relevant engineers, to discuss any problems and provide any solutions I have to fix these issues. I have also had many opportunities to liaise with the customer to discuss their product requirements and help resolve any problems they may encounter.
What was it like to work for Vision4ce?
My placement year at Vision4ce was extremely useful, as it provided me with the ability to enhance my skills in time management and communication, and gave me the opportunity to learn some new ones, including critical thinking & customer service skills. The opportunity to work in a small company has also provided me with a good insight into how a company works, which I don't believe I would have ever received in a bigger organisation.
Would you recommend doing a placement at Vision4ce?
I would certainly suggest doing a placement at Vision4ce. Not only are the team friendly and enthusiastic, but working at Vision4ce has provided me with many skills and opportunities that I would never have gained otherwise. The skills that I have learnt at Vision4ce have helped prepare me for my final year, and given me the confidence to progress my career to the next level.
Tell us about your hobbies and interests
My hobbies outside of work mostly consist of climbing at my local climbing centre, and travelling around the UK in the sun to climb outdoors. I prefer bouldering and lead climbing compared to traditional climbing, as I don't like the idea of placing my own gear inside of cracks which I would have to trust if I fell. During my final year I joined the University Royal Navy Unit as I have an interest in frigates and aircraft carriers. This was driven by the products that I worked on at Vision4ce.