We invent, engineer and commercialise secure, yet incredibly user-friendly, solutions. IDEX Biometrics
Placement Location
Farnborough
Type of Placements Offered
• Summer placements • 6-month MEng placements
Restrictions/Notes
(1) Students must be in the penultimate year of their degree; (2) No 12-month placements
2023/24 Scholarships
We are not offering any new scholarships this year
Who we are and what we do
IDEX Biometrics is the leading provider of fingerprint identification technologies, offering simple, secure and personal authentication for all. We help people make payments, prove their identity, gain access to information, unlock devices or gain admittance to buildings with the touch of a finger. We invent, engineer and commercialise these secure, yet incredibly user-friendly, solutions. Our total addressable market represents a fast-growing multi-billion-unit opportunity.
What you could be doing during your work placement
A placement with IDEX Biometrics will provide an opportunity for the following experience:
Working in a fast-paced, highly innovative team environment on cutting edge biometric technology.
Design and development of fingerprint sensors incorporating custom ASIC, MCU and power management circuitry.
System level design and simulation using tools such as Matlab, C#, .NET and Python.
Embedded software development for sensor, production testing and system level tools.
Sensor and system test, characterisation and verification.
Familiarity with payment ecosystem technologies including Contactless/NFC, secure elements, security standards.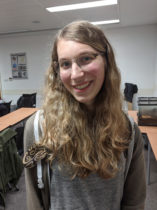 University:
University of Southampton
Degree Course:
MEng Mechatronic Engineering
What appeals to me about Electronics
Not only is Electronics a foundation of the modern world, but it is often the subject at the forefront of innovation in all areas – from medical applications such as prosthetics all the way to designing graphical processing units for creating CGI movie effects.
Despite the breadth of the subject, each area within electronics has the possibility to be fallen in love with, and discover the boundless depth of that technology.
Why I chose IDEX

Studying Mechatronics, I have always been excited by physical interactions with electronics, and later in my degree I discovered a particular interest in robotics and particularly sensors. IDEX felt like a perfect fit from the first day I got to see around their office, with ideal remote working conditions and a plethora of opportunities to learn about biometrics, sensors, algorithms, and even to work with robotics in a company.
My placement and its value
IDEX created an outstanding schedule of work for me, allowing me to see all the parts of IDEX that I would be able to contribute to over the 12 weeks I was there for. Everyone I worked with was extremely friendly and supportive, which helped bring out the best from me while working there, and helped me develop many different skills – such as project planning, MATLAB app design, presentation skills, and excellent experiences for applying my skills from my degree to the workplace.
Outside of just skills and experiences, IDEX also gave me many opportunities to make contacts and to learn about other's experiences in the Electronics industry, helping inform my career going forwards from graduating.
My interests
My favourite hobbies involve Hillwalking, working on personal programming and robotics projects, and archery.
Meet two of our Engineers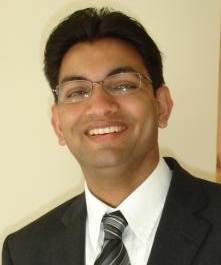 Job Title:
Senior Engineer, Firmware Architecture
Why I chose to work at IDEX
Prior to IDEX, my work opportunities had allowed me to gain significant knowledge in Smartcard domain, and I had been focused on the design & development of biometrics access control systems in my most recent position. While I was exploring new opportunities, IDEX was a natural choice as it provided me the right platform to build on my experience in these areas. I have worked at IDEX for almost two years and, during this time, my role has provided me diverse and challenging work every day.  The best part for me personally has been the satisfaction when I get something working for the very first time.
What I do
As a member of System Engineering Group, I have been involved in diverse activities that involve both hardware and software. Primary responsibilities of my role involve the design & development of firmware application for some of the most advanced and complex Secure Elements in the market that we have short-listed for our systems.  I am also responsible for the implementation, measurement and analysis of advanced power-management techniques for Secure Elements and MCUs in our system, and I liaise closely with other teams within IDEX, customers, vendors and technology partners.
My background and advice for current students
I have a Master's degree in Instrumentation from the University of Pune, India. As a part of the final year curriculum, I did a placement in industry for six months. I chose to work in small establishment where I got the opportunity to carry out more hands-on work, which proved to be right decision. After my graduation, I was offered a full-time role as a design engineer in the same company. I worked there for three years before moving into a larger company. My advice to current students is that to build a successful career, you need to develop a passion in your chosen field and have the determination to follow that passion and most importantly enjoy your work.

Job Title:
Software Engineer
Why I chose to work at IDEX
Before joining IDEX, I was working in France for a medical start-up. When searching for opportunities in the UK, I was looking for a company which had the potential to bring me a lot of experiences and challenges in embedded systems. That is what I found in IDEX; now my role allows me to work with brilliant people on cutting-edge technologies.
What I do
As a member of Software Engineering Group, my activities are in the design and development of firmware for low power microcontroller, implementation of security mechanisms and communication protocol, while taking into account power consumption, robustness and potential security vulnerabilities. Since embedded software development is at the border between hardware and software, I also work closely with other teams on common issues or design discussion.
My background and advice for current students
I have a Master of Computer Science from a private French university. During my end-of-degree internship, I did a placement for six months in a small company.  This was my very first experience in embedded systems, and I got the opportunity to be in charge of my own software module and meet people who mentor me. I was offered a full-time position as a software engineer after my graduation, and worked there for two years. I would advise current students to carefully choose the placement company and prioritise experience over compensation.