We are a leader in on-board equipment for civil and military aircraft. Thales
Placement Location
Templecombe, Somerset or Reading
Type of Placements Offered
• Summer placements • 12-month placements
Restrictions/Notes
No 4–8 month MEng placements
2023/24 Scholarships
To be confirmed
Who we are and what we do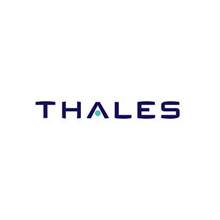 Thales UK touches all of our lives, every day. Our expertise in secure network communications safeguards as many as 3.7 billion BACS transactions, worth around £1 trillion, every year. We are a leader in on-board equipment for civil and military aircraft. From aerospace, space and defence to security and transportation, Thales helps its customers to create a safer world by giving them the tools they need to perform critical tasks.
Some key facts about Thales UK
Each year, Thales registers more than 300 patents
A prominent retailer asked Thales to develop a 'heat-sensing people counter' for use in its 400 stores
90% of all UK credit card transactions are secured by Thales
Over 120,000 Thales Chip & PIN terminals have been installed across Europe
Thales UK has earned 79 Queen's Awards for Technology and Export
90% of our sales are sourced from the UK
7% of our revenue is reinvested in R&D
Thales has invested more than £2bn in the UK within the last 10 years
Thales is the second largest defence systems supplier

What you could be doing during your work placement
You will be capable of approaching technical problems with an analytical mind and be keen to see them through to a working solution. The following non-exhaustive list describes the skills required by the Thales UK businesses, including the Research and Technology centre. You will be capable in a subset of these:
Algorithm Development & Mathematical Problem Solving
Software Research, Design & Development including proficiency in C, C++ or Java
General Digital Electronics (including high speed design)
FPGA Design and Implementation
RF Design, up to microwave frequencies.
Mixed Signal Design (A/D, D/A, Amplifiers, Filters etc.
You could be:
Working on a range of projects across Ships, Submarines, Helicopter and commercial Vessels, from the initial client meeting through to project completion.
Building experience in a variety of practical areas focusing on secure radio communications, radar and electron, among others.
Playing a key supporting role in activities associated with maritime sensor technologies and combat system integration in the Marine Mission Systems domain.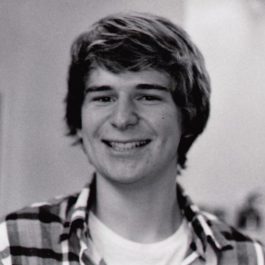 University:
University of Southampton
Degree Course:
MEng Electronic Engineering
What appeals to me about Electronics
Since I was young I have always been interested in the way things work, finding it fascinating how complex problems can have a simple solution. It was not until my GCSEs that I was introduced to Electronics and immediately took a liking to the field, enjoying experimenting with both hardware and software to make stuff happen! I find it amazing how Electronics is often taken for granted and love learning how all the infrastructure that we rely on day to day, such as Wi-Fi, is explained through Maths and Physics.
Why I wanted a scholarship with Thales
Thales is a world leader in a wide variety of fields, from Advanced Weaponry to In-Flight Entertainment Systems. The opportunity to experience such a wide application of Electronics appeals to me, as I am yet to fully decide what area I want to specialise in. Furthermore, being such a large company means that there are endless opportunities to learn and experience new things. The fact that interns get involved in solving real-world problems that will become actual products is inspirational and means that I could contribute to something that will be used by thousands of people.
What I did during my placement
During my placement I worked on a variety of projects, both hardware and software. Primarily I was analysing data from the London Underground, to try and predict when train faults are going to occur from error logs and pre-emptively take trains out of service – preventing incidents that impact thousands of people. Another project involved programming a test environment for the HTC Vive VR Headset, which was an area that I had little experience with previously – safe to say it was great fun. I also got involved with outreach opportunities such as producing a 'Reaction Timer' game to promote the company and assisting with work experience students. Overall the placement has given me invaluable experience of what working in industry is like and allowed me to put in to practice many of the skills I have learned at university.
My interests
I love music and enjoy going to music festivals with my mates during the summer. I'm also a keen skier, and although my degree usually means I don't get to go as much as I would like to, I usually manage to get in one trip to the Alps a year.
Meet one of our Engineers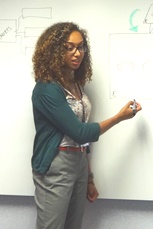 Job Title:
Research & Development Engineer
From school to university
I really enjoyed studying maths at high school and college so when it came to picking my degree I decided on something maths based. I also wanted a hands-on course, not just to be stuck in lectures 37 hours a week, so I choose Electronic Engineering. It definitely had a practical side to it. I designed and built everything from a heart rate monitor to an automated buggy. The course was also so varied, one week I would be studying Fourier transforms and gate logic and the next I would be learning semiconductor device fabrication and biometric recognition!
Why I chose to work for Thales
I chose a research role with Thales UK because I wanted to work for a company that is very successful at what it does, as well as being able to continue to learn a variety of skills and technology areas. Also, the security business sector especially had really caught my attention during university. I didn't get the opportunity to do an industrial placement during my degree and I really wish I had. I was very lucky to get a role that is so engaging and enjoyable, without previously working in industry and knowing what would suit me.
My work at Thales
I really like the work I do in Thales Research and Technology. It varies a lot, which was one of my favourite bits about my university course, and I have the opportunity to work in a different business sector every few months. For the last 6 months I have been working in the transport division developing an innovative rail signalling method which will be low cost. My team have been doing proof of concept work, researching the rail industry and meeting with stakeholders – which has included a trip to Paris!
During my free time
I enjoy doing a range of activities including live music and comedy nights, salsa classes, skiing and athletics.