Our software and electronics designs touch millions of people every day. ITDev
Placement Location
Southampton
Type of Placements Offered
• 12-month placements only
Restrictions/Notes
(1) Requires 12-month placement for 2024/25; (2) Students must be in the penultimate year of their degree; (3) Placement is software engineering focused
2023/24 Scholarships
One new scholarship
Who we are and what we do
ITDev is an award-winning tech company providing product development services. We are located on the Southampton Science Park with 25+ staff.
We are inspired to help organisations get the most out of technology, so that together we can make the world a better place and have a positive impact on people's lives.
Our software and electronics designs touch millions of people every day.
We are market agnostic, with clients in telecoms, broadcast, industrial, medical, aerospace and consumer. You will find a family atmosphere, where everyone supports each other, and we have an employee recognition scheme for encouraging this. All scholars and interns will experience working on Agile projects using the latest methods.
Our software engineers have a wealth of experience in a wide range of commercial and open-source technologies, programming mostly in C, C++ and Python.
ITDev won Tech Employer of the Year in the South Coast Tech Awards.
What you could be doing during your work placement
The work placement is in software engineering. It is most likely that you will start by adding new features to our web-based client portal. This will be followed with opportunities to work on low-level embedded code, application software and user-interfaces, for both internal and client projects.
Previous placements have involved work on a variety of projects including:
IoT platform implementation;
Transport stream playout and capture on a Zynq development board, including Linux kernel bring-up;
Location tracking demo using an Imagination Technologies CI-40 development board and Raspberry Pi;
Open source virtualisation project;
Video-based vital signs measurement for sports broadcast;
Open Source Continuous Integration tool plugin development;
Design flow tool to automate HDL testbench creation from timing diagram data.
Feature development for our web-based client portal and back-end database;
You can read about Ben's intern experience here.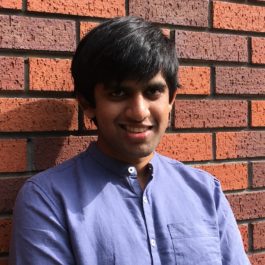 University:
University of Southampton
Degree Course:
MEng Electronic Engineering with Computer Systems
What appeals to me about Electronics
Before university, I was able to take GCSE and A-level Electronics. I thoroughly enjoyed the subject and I especially enjoyed the practical projects. The ability to take a problem and design creative solutions appealed to me greatly. One of my favourite examples of this was using the principle of heterodyning, which I learned from studying radio receivers, to make ultrasound produced by bats audible to humans. The fast-paced progress of electronics as well as its increasing use worldwide was also something that I wanted to be a part of.
Why I chose ITDev

ITDev has a wide range of experience in both software and hardware. This appealed to me because, while I was primarily interested in a software role, I was also interested in doing some work involving FPGAs and I was given the opportunity to do both of these during my placement. In addition, accepting a scholarship with ITDev also meant that I would have the opportunity to work on a large variety of projects in multiple different fields in the future. Some of the projects that they had previously worked on sounded fascinating to me, including their various intern projects.
My placement and its value
During my summer placement, I was initially working on a software application which could take a camera feed or a video recording of a person's face and determine their vital signs, such as their heart rate. Although I had no familiarity with projects like this, I was able to make a number of contributions to the application. After a few weeks of working on the software, I was tasked with getting the program running on an all programmable SoC, a device which incorporates a processing system and an FPGA. The aim of this was to accelerate the application in hardware.
Over the course of this placement, I gained valuable experience in both software and hardware. My programming skills vastly improved and I was able to undertake some FPGA work for the first time. On top of this, I developed my soft skills by working in a team.
My interests
In my own time, I have been programming my own computer game. It is a 2D action-platformer coded in C++ which uses the Simple DirectMedia Layer library for rendering. Although I have been working on it for quite a long time, I hope to eventually release it online.