We have been at the forefront of nuclear deterrence for over 60 years. AWE
Placement Location
Aldermaston or Burghfield, Berkshire
Type of Placements Offered
Any placements
Restrictions/Notes
(1) Requires 12-mth placement for 2023/24; (2) Open only to British citizens (no dual nationals); (3) Candidates required to undergo security clearance; (4) No first year students
2022/23 Scholarships
Multiple new scholarships.
Please note, interviews are likely to be held between 7th – 10th November.
Who we are and what we do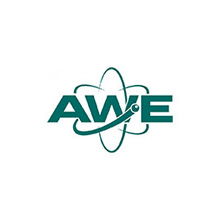 Engineering opportunities in a unique environment
Keeping our world safe and secure AWE is proud to play a central role in the defence of the UK. We have been at the forefront of nuclear deterrence for over 60 years. Providing security and protection to our nation we deliver and maintain the warheads for the UK deterrent.
Engineering, be it mechanical, electrical, electronic, chemical, structural or construction, is key to the success of our business. We have some of the best engineering facilities in the world, a prime example of which is our state-of the-art Virtual Reality Suite – a unique capability that uses 3D animations as a great way of viewing and understanding assembly sequences, component interfaces and design layouts.
From delivering and maintaining both new and existing utilities and facilities that support our programme – to the design, manufacturing, and verification of our product – engineering is vital to the delivery of the UK deterrent, keeping our world safe and secure.
You will have the opportunity to work with some of the most advanced research, design and production facilities in the world and with internationally recognised experts who are leaders in their fields. Once you join our company, you will be provided with support to develop your skills and competence in your chosen discipline. In the longer term, you can choose to specialise or pursue a broader management career – we attach equal importance to both career paths.
Our expertise, our people and the work we do are truly innovative.
What you could be doing during your work placement
AWE offers a broad range of engineering opportunities across the product development lifecycle from conceptual design through to system disposal.
You will have the opportunity to contribute to the UK's National Nuclear Deterrence and Nuclear Security. The engineering challenges are unique and diverse and you will be working with engineering experts often in state-of-the-art engineering facilities.
Projects may include but are not limited to:
Conceptual research and development of high integrity electronics control and embedded software systems
Design and development of pulse power systems and high voltage/current switching circuits
Systems and software lifecycle management
Developing and implementing instrumentation systems to support environmental trials and test programmes
Developing methods, tools and techniques for engineering design, development and test
Engineering support to the National Nuclear Security operations team
Engineering support to the design and manufacturing agencies
Engineering design modelling and analysis
System performance, safety, reliability and security assessments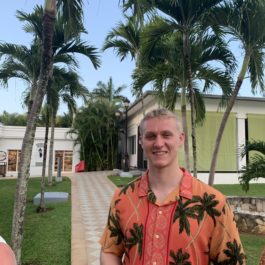 University:
University of Nottingham
Degree Course:
MEng Electrical and Electronic Engineering
What appeals to me about Electronics?
The electronics field is extremely open and exciting, with so many options throughout university and many more after. On my placement is it plain to see how important electronics is and how it fits into everything around us. Electronics as a subject is so important to the advancement of lots of different fields and moving forward into a sustainable world. Being at the forefront of this and making a difference to so many people's lives is an opportunity difficult to resist!
Why I chose AWE?
AWE is an exciting company with so much to offer. The scholarship gave me a great opportunity to work with some of the best engineers and scientists in the world at the forefront of nuclear safety, a topic that is essential to keeping the country and our way of life as it is. At AWE there is lots of promising technology that I've never had the chance to use. The electronics program spans lots of different areas within electronics, with the company being open to ideas and helping find a mutually beneficial position for me to work on new projects.
My placement and its value
On my placement, after only a month I am getting on with more than one project. I have got a few projects developing, one is working with new technology carrying out new testing based on charge with new objects within the company. I have chosen to pursue a very hands-on roll at the company so I can get see the changes and provide tangible results to my peers! This has shown me new strengths and highlighted where I can improve and advance technically and personally outside of the academic world.
My interests
Outside of work most of my time is taken up by sports, playing badminton and football. Last year I played for the electrical and electronic engineers society football team. I also go to the gym as regularly as I can because I feel it is a great way to clear my head in the evenings and get away from any stresses.
Meet one of our Engineers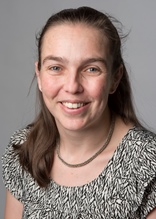 Job Title:
Dynamic Modelling Engineer
Why I chose to work for AWE
I graduated with a BEng (Hons) in Robotics and Cybertronics from Heriot-Watt University.
The thing that impressed me most about AWE when I was considering who to apply for was the company's commitment to the training and development of its staff. Like most people who work here, I was also keen to make a meaningful contribution to the defence of our nation.
When I left university, I wasn't sure exactly what I wanted to do. But another great thing about AWE is the flexibility; you are able to move around and try different things. So when you want a new challenge, there's no need to uproot and move to a different company.
In my current role
I create dynamic models of systems and investigate and improve the dynamic modelling tools and techniques we use. I am the Technical Lead for this work area, which means that I get to decide the direction we should take and make that happen. I also hold the role of Verification and Validation Lead on a collaborative project we're tackling with colleagues in the US.
I've only been here two years but already I've been offered loads of great opportunities and responsibility. As well as the chance to work with different people and travel to America. I've also completed a number of placements within the company. One of which involved working as part of the safety interlock team on the ORION laser project.
If you're thinking of applying to AWE
I'd say go for it. When you graduate, it's important to work for a company that will support your ongoing development. And one that will apply the theory you've learnt at university to some real and challenging projects. Not all companies can do that, but AWE can.
and personally…
I aim to achieve chartered status and gain another promotion, then take my technical area on to new levels of innovation. I'd also like to be the technical lead on a project in the future.