Vision4ce develops image processing, video-management and rugged computing solutions for security, surveillance and defence applications.
Placement Location
Wokingham, Berkshire
Type of Placements Offered
• Summer placements • 12-month placements • 6-month MEng placements
Restrictions/Notes
(1) Must have a minimum of 5 years permanent residency in UK; (2) Candidates required to undergo security clearance; (3) Requires interest in embedded software/systems, analogue and digital circuit design, development and testing.
2023/24 Scholarships
We are not offering any new scholarships this year
Who we are and what we do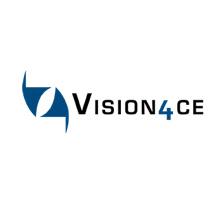 Vision4ce is a supplier of video and image processing solutions to the Electro-Optic systems market across the world.  We specialise in delivering real-time video capture, processing and display systems for use in harsh environments such as security and defence. Vision4ce has a unique video tracking technology which has wide ranging application in land, sea and air systems. The proliferation of camera systems in security and defence has created exciting opportunities for the application of this technology to assist in the automation of the camera systems and their integration into wider information networks.
Vision4ce is a small, dynamic company which is part of the Chess Dynamics group of companies, who in turn are part of Cohort PLC, the independent technology group. Chess Dynamics is a leading supplier of Electro Optic solutions to a global market within the defence and security sectors. Vision4ce operates a flat management structure which is engineering led. The software team consists of a group of highly motivated engineers with a wealth of experience in image processing and software development. Projects are focused on providing practical solutions to real world challenges. If you're smart, a team player and the type of person who likes to see their efforts result in products with a day-to-day use, then Vision4ce is the place for you!
What you could be doing during your work placement
Be involved with designing and developing our range of image processing software, hardware and systems for defence and commercial applications.
Help work on new project requirements ranging from concept through to verification and delivery.
Support the design and development of Mechanical, Electronics and Embedded Software Systems.
Be involved in the detail design and development of embedded software, reviewing software requirements, designs and code changes.
Carry out R&D and lab development activities associated with AI and deep learning algorithms:

Assist the deep learning team in curating object detection datasets
Schedule and monitor neural network training cycles
Conduct quantitative analysis of neural network training results
Test new Deep Learning algorithms

Assist production with fault finding and the development and functional testing of early prototype systems.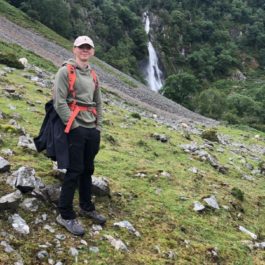 University:
University of Nottingham
Degree Course:
MEng Electrical and Electronic Engineering
What appeals to you about Electronics?
Electronics is such a vast field that touches almost every corner of modern society, meaning that it can be used to create a genuine, wide-reaching impact on the lives of many. This gives the opportunity to improve the quality of life for many across the world, and hopefully work towards creating a sustainable future. The analytical problem-solving nature of engineering makes work incredibly satisfying, especially when a project that has taken a huge amount of effort finally works.
Why did you want a scholarship with Vision4ce?
I wanted a scholarship through the UKESF as I felt I needed true real world experience that can only be gained in industry, and not a university lecture theatre. Vision4ce appealed to me as they develop impressive computer vision and AI technology, which is amazing to see in action. Vision4ce being a smaller, engineering-led company also reassured me that I would be truly immersed in the team and be able to work alongside like-minded people on a genuine project.
What type of work have you been involved with during your placement?
During my summer placement at Vision4ce, I worked on a project to create automated system testing in order to improve the efficiency and effectiveness of testing before systems are shipped to customers. This was significantly more programming work than I have had the chance to work on during my time at university, which built my software engineering skills in terms of OOP programming on a large scale and designing GUIs. It was great to work on a genuine project that will actually be used as it makes the hard work feel worthwhile and appreciated.
What are your hobbies and interests?
When not at work or study for university, I enjoy going to live music, outdoor adventures or socialising with friends playing games.
Meet one of our Engineers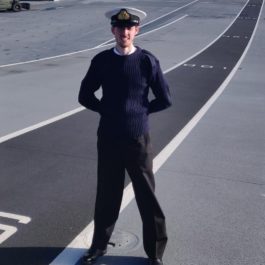 Job Title:
Placement student
Describe your role at Chess Dynamics (previously Vision4ce)
My role consists of a variety of tasks. Primarily I test software & hardware on production units to verify that everything works and can be shipped to clients. This involves giving feedback to the relevant engineers, to discuss any problems and provide any solutions I have to fix these issues. I have also had many opportunities to liaise with the customer to discuss their product requirements and help resolve any problems they may encounter.
What was it like to work for Vision4ce?
My placement year at Vision4ce was extremely useful, as it provided me with the ability to enhance my skills in time management and communication, and gave me the opportunity to learn some new ones, including critical thinking & customer service skills. The opportunity to work in a small company has also provided me with a good insight into how a company works, which I don't believe I would have ever received in a bigger organisation.
Would you recommend doing a placement at Vision4ce?
I would certainly suggest doing a placement at Vision4ce. Not only are the team friendly and enthusiastic, but working at Vision4ce has provided me with many skills and opportunities that I would never have gained otherwise. The skills that I have learnt at Vision4ce have helped prepare me for my final year, and given me the confidence to progress my career to the next level.
Tell us about your hobbies and interests
My hobbies outside of work mostly consist of climbing at my local climbing centre, and travelling around the UK in the sun to climb outdoors. I prefer bouldering and lead climbing compared to traditional climbing, as I don't like the idea of placing my own gear inside of cracks which I would have to trust if I fell. During my final year I joined the University Royal Navy Unit as I have an interest in frigates and aircraft carriers. This was driven by the products that I worked on at Vision4ce.