[We are] a passionate and talented team of electronics engineers, embedded firmware engineers and software engineers who love to work on projects which make a positive contribution to the world. Ignys
Placement Location
Nottingham
Type of Placements Offered
• Summer placements • 12-month placements • 6-month MEng placements
2023/24 Scholarship
To be confirmed
Who we are and what we do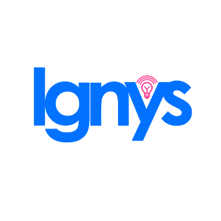 Ignys is a design consultancy which helps businesses to bring great ideas to life. We have been established for just over five years and were delighted to be recognised as Elektra's Design Team of the Year in 2021, and shortlisted for the same award in 2022. Ignys are the design team behind the success of a number of household names as well as supporting growing SMEs with the expertise needed to deliver technology projects. We are based in Nottingham and are made up of a passionate and talented team of electronics engineers, embedded firmware engineers and software engineers who love to work on projects which make a positive contribution to the world – we actively decline projects which cause harm.
Ignys is a fast paced, fun and dynamic business with people at the core. We believe in mutual wins (for customers, staff and business), collaboration and delivering project work with excellence and commerciality in mind.  There are no two days the same.  Engineers are involved in discussing the best approach for projects with new customers, estimating the work required, undertaking engineering activities and keeping the customers up to date.  You get the job satisfaction of seeing a project through from start to finish and getting to shape it on the way.
What you could be doing during your work placement
Students will be allocated a project requiring use of their intellect, skills and a robust engineering approach. Whether it's an electronics or firmware/software project you will take a collaborative approach, be involved in project planning, daily stand-ups, design reviews, demonstrations and completion of deliverables. The projects will be part of the Ignys product development roadmap and won't be directly for our consultancy clients.
Hardware Engineer, Ignys