At Spirit Semiconductor our approach is intelligent innovation, fast implementation and strong team collaboration.
Placement Location
Reading or Leeds
Type of Placements Offered
• Summer placements only
Restrictions/Notes
(1) Students must have permanent right to work in the UK after graduation; (2) Students must be in the penultimate year of their degree
2023/24 Scholarships
At least one new scholarship
Who we are and what we do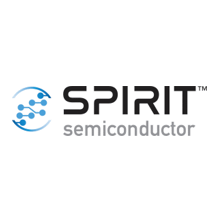 Spirit Semiconductor is a UK based company, founded by experts in the RF semiconductor industry. We are focused on developing high-performance RF products to support the rapid roll out of 5G massive MIMO (mMIMO), small cell base stations and other markets requiring high performance solutions.
At Spirit Semiconductor our approach is intelligent innovation, fast implementation and strong team collaboration. We are an aggressive, fast-moving group that is focused on developing compelling products that meet our customers' needs and timescales, while maintaining a strong team ethic and collaborative spirit. We believe in developing a balanced team that has all levels of experience and fostering an environment where everyone has the opportunity to learn and grow.
Founded in 2020, we have grown to over 27 people actively engaged in development of RF integrated circuits using Silicon and III-V semiconductor technologies, with offices in Reading and Leeds.

Lab setup at Spirit Semiconductor
What you could be doing during your work placement
Students will work as part of the product development team on real products. This could involve exposure to:
RF MMIC design using Cadence and ADS design tools
PCB design and assembly for evaluation of IC prototypes
Complex RF measurements using state of the art instruments such as Vector Network Analysers and Spectrum Analysers
Lab automation programming
You will be assigned a mentor who will guide and support you through your project assignment.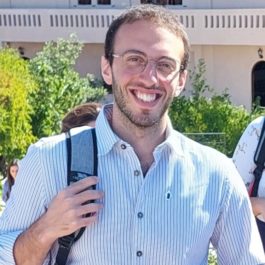 University:
University of Cambridge
Degree Course:
MEng Engineering
What appeals to me about Electronics?
Ever since I was little, I was drawn to technology. I was always interested in how phones, TVs and computers worked and wanted to try out all different operating modes and settings. This naturally led me to electronics because as I went deeper and deeper, I stumbled across the actual circuits. There is always something to learn in electronics. Every transistor in a processor and every capacitor in a radio have a role in the circuit and discovering that or even designing it yourself is fascinating.
Why I wanted a scholarship with Spirit Semiconductor
I was taking courses on radio electronics and communications which I found really interesting, since I could finally get a glimpse on what is actually going on when data is transferred. I was looking for a scholarship from a company in the RF/communications industry and I came across Spirit Semiconductor. At the interview, I learned more about the company and realised it was a great opportunity to see what RF engineering is about.
My placement and its value
I worked close to the Director of Systems and Validation. I was given a signal processing project and mostly worked with MATLAB. What I loved about my placement was that every day was an opportunity to learn new things. I was always encouraged by my supervisor to take time and teach myself what I needed to know that would lead to understanding the problem I was facing. In many occasions I even got one to one whiteboard lessons. I was surrounded by experienced Engineers so I could always reach out and get an expert's advice. This way I learned a lot about RF, semiconductors, and state of the art signal processing techniques. I was up to date with the company's targets and progress by attending meetings which gave a lot of worth to my work, as I felt I was contributing to something real and valuable.
My interests
I love cooking and baking. My next short-term goal is to recreate Ratatouille from that Pixar movie. I enjoy hiking. Breathing in fresh mountain air is one of the best feelings. My favourite actor/director is Mel Gibson
Meet one of our Engineers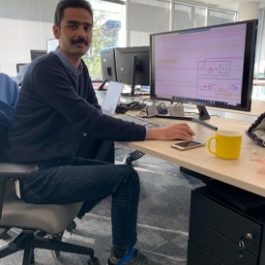 Job Title:
RF System Engineer
About me
I received my PhD in Telecommunication Engineering at Cardiff university and I focused on development of RF measurement and modelling techniques. I am now working as an RF System Engineer at Spirit Semiconductor, and I am responsible for characterising different products of our company and developing production test system.
In my personal time, I am interested in hiking, catch up with friends, and travelling.