Allegro is one of the companies at the forefront of technological development in the automotive market for ICs. Chris, Design Engineer
Placement Location
Edinburgh
Type of Placements Offered
Summer placements MEng placements
Restrictions/Notes
(1) No 12-month placements; (2) No first year students
2022/23 Scholarships
One new scholarship
Who we are and what we do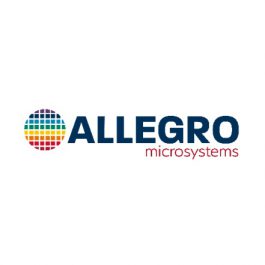 Allegro MicroSystems is a global leader in sensing and power semiconductor technology. From green energy to advanced mobility and motion control systems, our team is passionate about developing intelligent solutions that move the world forward and give our customers a competitive edge.
Allegro is headquartered in Manchester, NH (USA) and our diverse team of 3,500+ employees is spread across 17 countries, powering our global engineering,
manufacturing and support teams to enable our innovative culture. That's why we work hard to create a collaborative, energetic environment that rewards ingenuity and helps our employees make a difference every day.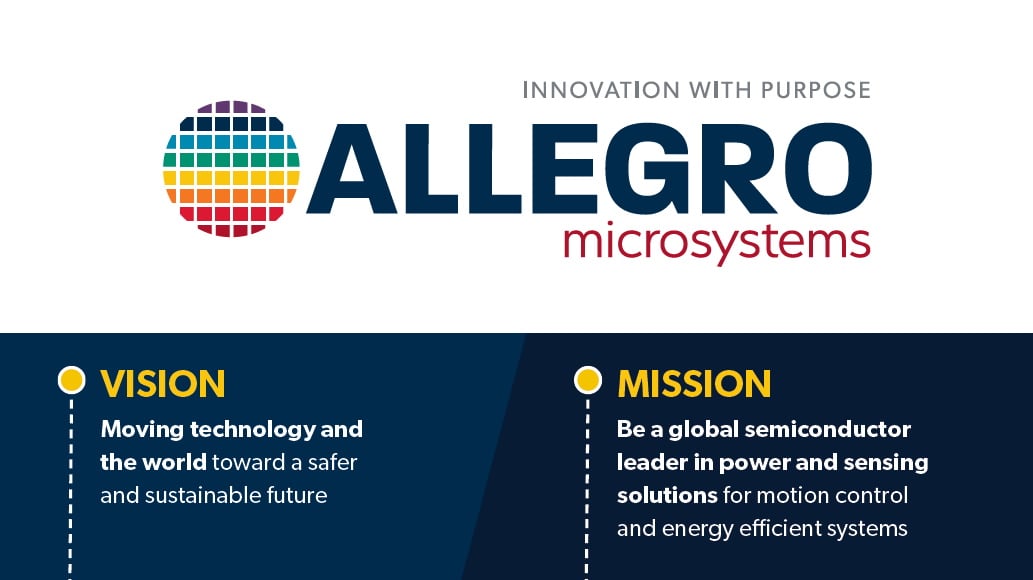 What you could be doing during your work placement?
At Allegro MicroSystems, placements could provide experience in the following integrated circuit (IC) and software (Embedded/PC) development disciplines:
Mixed-signal design, simulation, and characterization of power IC control IP blocks
Motor Control design for Automotive and Industrial systems for next generation Electric Vehicles
Various IC design tools including Cadence Virtuoso Analog Design Environment, Spectre, ams, MMSIM, MATLAB/Simulink, ARM Kiel Micro-vision, etc
Evaluation of advanced motor control ICs in real-world automotive applications
Software Verification and Validation (V &V) of the Embedded System on Chip (SoC) and PC application software's integral to the intelligent Motor Control product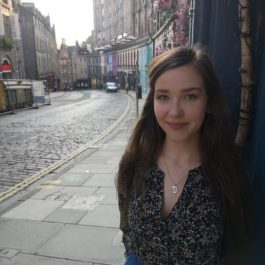 Sponsor:
Allegro MicroSystems Europe Ltd
University:
University of Edinburgh
Degree Course:
MEng Electronics and Electrical Engineering
What appeals to me about Electronics
From a young age, I have been inventive and curious, leading to a fascination with modern technology. For instance, how can we communicate with people around the world live from our phones? Countless everyday inventions are due to advances in the field of electronics, yet most people cannot understand how they are built or work. My passion for understanding the why and how of electronics, along with my love for Maths and Physics, drove me to study and pursue a career in this ever-evolving field.
Why I chose Allegro
When applying for summer placements, Allegro MicroSystems instantly stood out due to their wide range of innovative products and their global presence in the field of electronics. Their various engineering products and teams meant that I would be assigned work that appeals to and challenges me. However, what set Allegro apart from others was my interview experience. Not only were the staff immensely talented and passionate about electronics, they were encouraging and welcoming from the outset. I knew instantly that my work ethic and enthusiasm would make me fit right in.
My placement and its value
During my first placement, I was a part of the Systems Engineering team where I learned about verification/validation, IC testing and test result documentation. This knowledge was built upon during my second placement, where I reviewed IC software to determine how specification set behaviour is programmed. I worked with clients to help solve problems they faced and studied automotive standards and processes for assuring industry level product safety and quality. My third placement involves bench test automation using MATLAB and automotive IC software development  using C/C++ to improve motor performance. I have been lucky to have three invaluable placements, allowing me to learn what type of work I am interested in pursuing upon graduation.
My interests
I am an avid nature enthusiast and for stress relief I enjoy hiking, water sports, gardening, and caring for animals. Additionally, I consider myself to be an amateur artist due to my creative and detail-orientated nature. Activities I find particularly enjoyable include fibre arts such as crochet and knitting, drawing, and photography.
Meet one of our Engineers

Job Title:
Analog Designer
Why Electrical and Electronic Engineering?
My high school offered Technological Studies, a set of courses which cover various engineering topics. I took the Standard Grade course out of interest and really took to the subject, especially the electronics sections. Around the same time, during a PSHE lesson we were given links to some about career choices, one of which focused on engineering. I was really intrigued by the range of sectors that existed. The combination of enjoying the subject and the range of possibilities available after graduating led to me investigating Electrical and Electronics Engineering degrees.
Why Allegro MicroSystems?
While at university I was interested in pursuing a summer internship to better understand how the things I was learning would be used in industry. I found an advert from Allegro for an intern in their Edinburgh office to assist with duties across several groups, applied and was successful, working at Allegro in the summer of 2015. When I had the opportunity to complete my degree project in industry I again applied to Allegro, returning for a six month placement in 2016. I really enjoyed my work during both placements, so looked to Allegro when I graduated in the summer of 2017.
What do I do?
During my placements I worked on various projects at different stages of development. I ran tests on initial designs of cells using industry-standard software, conducted tests on the first silicon designs of ICs and ran EMC tests on chips close to being released. During my degree project placement I investigated a potential test set up for a new product, researching the technology's background, implementing a version of this in firmware and then evaluating the usefulness of the test set up for the product. In my graduate position I am designing cells for use in ICs, and running tests on these designs to test their expected operation under a range of conditions.