"Allegro is a global leader in Power and sensing solutions, including ICs for motion control and energy efficiency systems. Join us and you will contribute to exciting technological developments, alongside a friendly team." Andreas, Senior Analog Design Engineer
Placement Location
Edinburgh
Type of Placements Offered
• Summer placements • 6-month MEng placements
Restrictions/Notes
(1) No 12-month placements; (2) No first or second year students
2023/24 Scholarships
At least one new scholarship
Who we are and what we do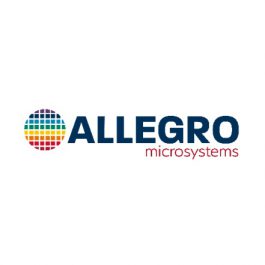 Headquartered in Manchester, NH (USA), Allegro MicroSystems, Inc. is a global leader in semiconductor technology. With more than 4,600 employees, we serve a wide variety of customers in e-Mobility and industrial markets, and our innovations in sensor and power integrated circuits (ICs) enable advancements in motion control and energy-efficient systems. Anyone who drives a car, generates electricity using solar panels, or uses cloud data services interacts with Allegro's technology —and we could not be prouder of how these intelligent solutions come to life to make daily processes more effective, convenient, and sustainable.
In the decades since Allegro was founded, our commitment to Innovate with Purpose has empowered our success and enabled us to remain a trusted partner both to large enterprises and regional market leaders. We create advanced semiconductor technology and application-specific algorithms that give customers the competitive edge they need to make breakthroughs in important areas like advanced mobility, clean energy, and factory automation.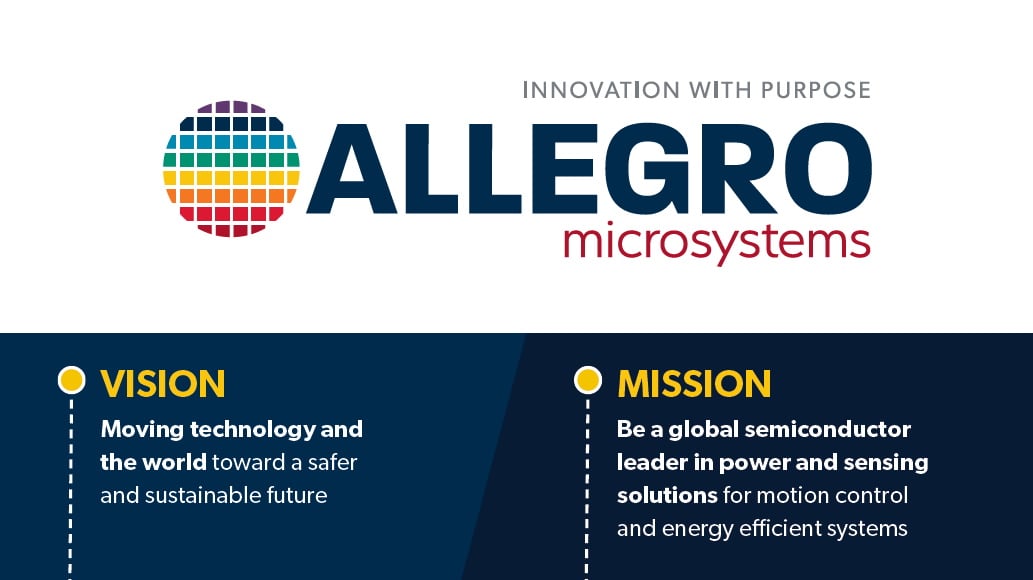 What you could be doing during your work placement?
At Allegro MicroSystems, placements could provide experience in the following integrated circuit (IC) and software (Embedded/PC) development disciplines:
Mixed-signal design, simulation, and characterization of power IC control IP blocks
Motor Control design for Automotive and Industrial systems for next generation Electric Vehicles
Various IC design tools including Cadence Virtuoso Analog Design Environment, Spectre, ams, MMSIM, MATLAB/Simulink, ARM Kiel Micro-vision, etc
Evaluation of advanced motor control ICs in real-world automotive applications
Software Verification and Validation (V &V) of the Embedded System on Chip (SoC) and PC application software's integral to the intelligent Motor Control product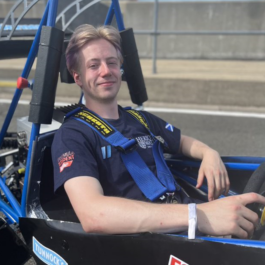 Sponsor:
Allegro MicroSystems Europe Ltd
University:
Heriot-Watt University
Degree Course:
MEng Robotics, Autonomous and Interactive Systems Engineering
What appeals to me about Electronics
I greatly enjoy tinkering with systems of all types.  When I was young, I did small hobby electronics projects with my older sister. One such project comes to mind:
A modified computer mouse fitted with motors, "whiskers" in the form of a bump switch, and a small capacitor/ transistor circuit that caused the mouse to run around, bump into things then change direction.  During my school years I found I was naturally inclined to understand software and digital logic systems, so decided to study Robotics at Heriot-Watt due to its multi-disciplinary nature, incorporating electronics and software into a cohesive system.
Why I chose Allegro
During my university studies I became involved in the Formula Student project, where students design and build a single seater race car, to compete at Silverstone each year. Our entry, HWRacing, is an electric car, and I developed an interest in automotive safety, design, and qualification through my experiences there. I discovered Allegro after searching for companies in the automotive space, and discovering that a world leader in motor control and sensing applications has a design office in Edinburgh. If there is one aspect of Allegro that is most appealing however, it's the welcoming and friendly nature of everyone in the office!
My placement and its value
I am on the software team for my 6-month Industrial placement at Allegro, where I work on embedded software under the test division. My placement is particularly valuable to me as I have been given the opportunity to work on a live project, and my work is required to go through all the same rigour as any other developer in the team. With full test coverage following the ISO26262 and Aspice V-Models and conforming to peer reviews and requirements-based design. This experience in development, following industry standards in a professional and super friendly team has been amazing so far, and gives me experience I simply cannot get through university projects.
My interests
I am one of those people who does engineering in his spare time from his engineering coursework/work. Alongside the Formula Student project, I also spend my spare time tinkering with hobby electronics. In particular I have designed and built my own first person view racing drone, and my own DIY electric skateboard style single wheel balance vehicle (A "Onewheel" commercially).
Outside of engineering I am a keen ice-skater and motorcyclist (anything fast and somewhat dangerous really). In the past I used to train Karate and competed internationally. I am looking to get back into martial arts, likely Muay Thai if time allows.
Meet one of our Engineers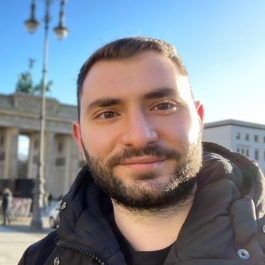 Job Title:
Physical Design Engineer
Why did you choose Engineering?
Electronics is at the heart of technological innovation and an ever-evolving field with endless career opportunities. From a very young age, I have always enjoyed computers, Maths and Physics, which led to my decision to study Electronics, and then follow a career in IC design. Being able to understand the inner workings of everyday devices, from smartphones to home appliances, has always meant a great deal to me.  Additionally, the use of electronics is essential for solving some of the world's biggest challenges such as energy efficiency, sustainability and communication.
What is it like to work for Allegro?
As a leading company in developing and manufacturing advanced sensor and power integrated circuits for a wide range of applications such as automotive, industrial and consumer electronics, Allegro felt like the right choice for starting my career. During my two placements (as a UKESF Scholar) with the Edinburgh Design Centre, and now as a full-time employee, I have gained very broad knowledge about the whole design process – as well as invaluable skills and expertise in Physical Design. Being part of such a welcoming and enthusiastic team has helped me assimilate to working life very smoothly.
During my initial placement, I conducted functional and diagnostic tests on new ICs using a variety of lab equipment, gaining insights into the workings of analog circuits and communication protocols. In my MEng placement, I investigated the insertion of scan compression and what impact it would have in our IC designs. Whilst working on my MEng project, I learnt a lot about RTL synthesis, DFT insertion and Automatic Test-Pattern Generation and Verification. Currently, I am working as a Physical Design Engineer where I am responsible for ASICs digital back-end design flow. This position includes a variety of tasks such as Synthesis, Logic Equivalence Check, Place and Route, Power Analysis, ATPG and Physical Verification.
About me
I have always enjoyed sports and exercising. In my free time, I like to play and watch football and tennis, and try to attend the gym regularly. Additionally, I love going to the cinema to watch the latest films. Finally, as a tech enthusiast, I really enjoy reading about the latest trends, inventions and products in the industry.