Seagate products help more people to store, share and protect their valuable digital content.
Placement Location
Londonderry, Northern Ireland
Type of Placements Offered
• Summer placements • 12-month placements • 6-month MEng placements
Restrictions/Notes
(1) Requires 12-month placement for 2024/25; (2) No first year students
2023/24 Scholarships
We are not offering any new scholarships this year
Who we are and what we do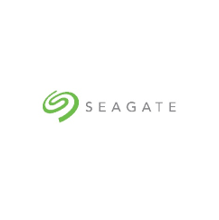 From the videos, music and documents that we share with friends and family on social networks, to servers that form the backbone of enterprise data centres and cloud-based computing, to desktop and notebook computers that fuel our personal productivity, Seagate products help more people to store, share and protect their valuable digital content.
At Springtown Industrial Estate in Derry/Londonderry, using some of the most advanced technology in existence, we develop and manufacture the recording heads which write information onto and read information from the recording disc inside a computer's hard drive. This facility is the largest of its type in the industry, supplying over a million heads every day for Seagate disc drives.
What you could be doing during your work placement
We have some exciting opportunities for high calibre students wishing to take on a 12 month placement in a high tech industrial environment over the next academic year, commencing in Sep 2021.
You will have the chance to work with experienced engineers and technicians on state-of-art technology within a wafer manufacturing environment be it within Photolithography, Vacuum Deposition/Etch, Electro-plating or Metrology. Opportunities are available across several disciplines; R&D, Process, Equipment or Manufacturing Engineering. You will be involved in process development, process optimization and yield improvements, equipment efficiency, cost of ownership and longevity or overall effectiveness and utilization of our capital and resources.
As a result, opportunities for specific training in all these disciplines in parallel with more generic training programs will be available covering data analysis, Six Sigma, Lean Manufacturing and recording head technologies.
Our Springtown site is Derry/Londonderry's largest manufacturer, with more than 1,400 employees spanning research and development, manufacturing and other functions. Here at work you can grab breakfast, lunch, dinner and snacks at our on-site canteen. Looking for an active break from your workday? We've got you covered. Take a group or individual exercise class during lunch or after work at our on-site gym. Network with your colleagues through the Young Professionals Network, Women's Leadership Group, the Carers Café (for caregivers of individuals with disabilities) or our creative network, which includes a choir, foreign language classes and even a cookery class. Opportunities to volunteer in the community also abound.