"Because we are dedicated to solving the toughest engineering challenges, Analog Devices is one of the top 10 semiconductor companies in the world." Analog Devices
Placement Location
Newbury (Berkshire)
Type of Placements Offered
• Summer placements • 12-month placements • 6-month MEng placements
Restrictions/Notes
(1) No first year students; (2) Candidates should specify which job/s they are interested in
2023/24 Scholarships
Two new scholarships
Who we are and what we do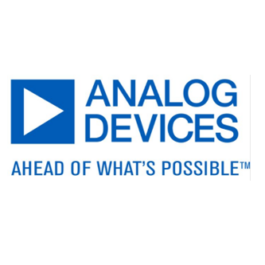 Leading Edge Technology; from digital healthcare to 5G connectivity, from autonomous and electric vehicles to the digitised factory, Analog Devices is passionate about turning tomorrow's possibilities into reality, making the world smarter, safer, healthier and greener. Wherever digital meets physical, we're there. Virtually every wireless call, text, and download today passes through an Analog Devices IC. Our automotive battery monitoring technology is used in the majority of petrol and diesel engine cars with engine start-stop functionality. This helped prevent 33 million metric tons of carbon vehicle emissions last year globally, which is more than half of all the carbon emissions the whole of Ireland produces in a single year. In digital x-ray imaging our technology enables delivery of increasingly high image fidelity at lower radiation dosages. Because we are dedicated to solving the toughest engineering challenges, Analog Devices is one of the top 10 semiconductor companies in the world.
We don't just talk about innovation, we live it. At ADI, we believe that work should be exciting and meaningful. We encourage initiative and creativity, and we actively support the free exchange of ideas. A career with ADI means taking part in innovation and being challenged to achieve, and it offers the opportunity to work with other talented people, using state-of-the art processes and equipment. At ADI we strive to be Ahead of What's Possible.
What you could be doing during your work placement
Analog Devices offers full-time paid placement opportunities to 70+ students each year across a wide range of functions and disciplines. As a placement student, you will have the opportunity to work with our talented teams of engineers on very challenging work assignments. You will play an integral part in the development of our products.
We hire predominantly from Electronics, Software, and Computer Science disciplines but also from Physics, Maths, Chemistry, Business, Economics, Environmental Science etc. into many different roles which include IC Design, Product Applications, Test Development, Design Evaluation, Reliability, Failure Analysis, Process Development, Finance, Purchasing, Environmental Health and Safety etc. As a valued team member, students at ADI are assigned real work projects that are both meaningful and exciting. Our experienced engineers take their roles as mentors seriously, as they want to see you succeed.
Your short-term experience at ADI just might be the launch of a long-term career. At ADI we view your time on placement student as an extended interview. You will have the opportunity to demonstrate your abilities and learn more about ADI, while we have an opportunity to assess your potential and consider you for full-time opportunities after graduation. At the conclusion of your placement, we will have a much better understanding of that potential, and we hope that you will have decided that ADI is the place for you to start your career."
Design Verification Engineering Intern
The successful applicant will support verification engineers within a geographically diverse new product team, either through working alongside them to verify an integrated circuit or helping to develop new simulation processes and methods. The Newbury Design Centre is a diverse close-knit design engineering community working on cutting-edge products. You will benefit from personal mentoring from experienced engineers and gain valuable skills and insights into integrated circuit development.
Electronic Engineering Design and Evaluation Intern
With over 40 years' experience, the design group is focused on designing the next generation precision converters for broad market applications, such as: Instrumentation, Industrial, Healthcare. Due to the highly competitive market, innovation is our core value for maintaining Industry-wide leadership. The successful candidate will play a key part in the development of the next generation products. Responsibilities may include:
Design of circuits to be used in high precision analog to digital (A/D) converter
Circuit evaluation and characterisation
Verification of the designed circuits with A/D converter
Modelling of signal chain driving the A/D converter
Demonstration, documentation and presentation of the work