ALL.SPACE is a deep tech company investing over $100M into its first product launches
Placement Location
Reading
Type of Placements Offered
Any placements
Restrictions/Notes
Students must be in the penultimate year of their degree
2023/24 Scholarships
We are not offering any new scholarships this year
Who we are and what we do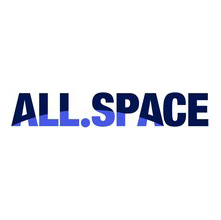 ALL.SPACE is a deep tech company investing over $100M into its first product launches. The satcoms industry has always operated with one single antenna, capable of delivering only one connection to a single satellite. The industry requires a new breed of antenna/terminal that is capable of offering many simultaneous connections from a single terminal on the move, without ever-increasing the antenna cost to manufacture or compromising on performance… that is exactly what we're creating and launching in 2022.
We've already made history pre-launch by successfully completing the first-ever demonstration of multi-orbit satellite connectivity in November 2021. We simultaneously connected multiple SES satellites across separate orbits to converge broadband satellite networks for game-changing connectivity on land, in the air and at sea.
ALL.SPACE is committed to building a fully inclusive organisation. We actively practice and promote diversity, inclusion and equality in the workplace which makes for a really interesting place to work. Our efforts have been recognised by Microsoft for Start Ups as finalists in the Diversity in Tech Awards 2020 for Cultural Inclusion.
Contributing to the creation of revolutionary technology and launching it onto the global stage, is for many, a once in a lifetime opportunity. By joining ALL.SPACE, you'll be helping shape the satcoms industry whilst sharing work objectives and excitement with incredibly talented colleagues.
Employees are expected to work on-site as opposed to working from home because we are a manufacturing organisation and most roles requires hands-on responsibilities. However, we do support flexible working on an ad-hoc basis if agreed by your line manager.
The video below introduces our world-class engineering campus:
What you could be doing during your work placement
At ALL.SPACE we are fortunate to produce stand-alone products. This means that we cover the entire electronics spectrum. We design and produce the electronics hardware (power, analogue, digital, and RF), as well as the firmware and software that runs on our hardware. You will be placed in the team that best suits your skills and interests. During your placement with us you will work within a small team of engineers who are experts in their field, learning about the subsystem that they are responsible for. You will be supervised to designing an enhancement, implementing it, and testing it. Depending on your field of interest you may, for example, design and test part of a PCB, write some firmware to be deployed into an FPGA, write software for our products or test systems, or use Matlab to analyse test data or simulate DSP algorithms. One thing is for sure: you will be contributing to unique and novel antenna terminals within an enthusiastic and supportive team.
Meet some of our Engineers