Our Microelectronics Centre provides internal designers and a community of more than 650 European universities and research establishments access to a world-class microelectronics design infrastructure. STFC
Placement Location
Harwell (Oxfordshire)
Type of Placements Offered
• 12-month placements • 6-month MEng placements
Restrictions/Notes
(1) Requires 12-month or 6-8-month MEng placement; (2) Students must be in the penultimate year of their degree; (3) MEng students only (No BEng students); (4) No summer placements
2023/24 Scholarships
One new scholarship
Who we are and what we do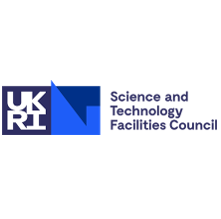 STFC is a UK Research Council that operates and manages three National Laboratories. The Microelectronics Centre is based at STFC's Rutherford Appleton Laboratory in Oxfordshire, which is home to more than 1200 highly-skilled staff and many more from collaborating partner institutions world-wide.
Our Microelectronics Centre provides internal designers and a community of more than 650 European universities and research establishments access to a world-class microelectronics design infrastructure. We work on a diverse range of problems from novel device modelling and complex analogue circuits through to reprogrammable FPGA-based systems and digital ICs implemented at very small transistor geometries.
We offer the opportunity to work in a varied and dynamic environment with a wide range of individuals, institutions and organisations from around the globe sharing the common aim of advancing microelectronic design. As part of STFC, the Microelectronics Centre provides an exciting and stimulating environment in which to work with a close-knit team of talented people supported by the security, facilities and benefits of a large well-respected science and technology driven organisation.
What you could be doing during your work placement
In the STFC Microelectronics Centre, we offer our scholars the opportunity to get involved in real projects across our range of digital, analogue, mixed-signal and FPGA design methodologies. Electronic systems and microelectronics are undergoing a period of rapid change with sub 20nm process nodes and a number of emerging new technologies promising to make it an exciting time to work in microelectronics. You will be exploring the challenges, understanding the solutions and assisting our customers to overcome them.
You will be given work that makes a direct contribution to our projects and provides you with real-world experience. We will provide world-class training, opportunities to stimulate and challenge you, and the support to enable you to demonstrate your initiative and apply your skills to these challenging new areas. Our work has all the excitement of design, demands the same skills as design, but with a variety and breadth not found in typical microelectronics design projects.
If you enjoy problem solving, get a kick out of making things work, find helping people rewarding and relish the idea of working on leading-edge topics then we have exciting career opportunities for you.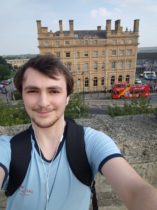 University:
University of Southampton
Degree Course:
MEng Electronic Engineering
Why I chose to study Electronics
Electronics always seemed a bit like magic to me. As a teenager, I always took it for granted that phones and computers and TVs just worked. What actually got me interested in how it really worked was, surprisingly, a video game; Minecraft. In it there is a game mechanic that is similar to how an electronic circuit works, and allows you to create almost anything using it. I had seen videos of the things other people could do and suddenly electronics didn't seem so far away anymore, as there were these people doing unimaginable things with all the same tools that I had. As I learnt more and more, my interest in real world electronics also grew, and lead me down the path I'm on today.
Why I wanted a scholarship with STFC
STFC was a perfect fit for my interests, particularly digital electronics and IC design. Since the Microelectronics Support Centre runs training courses, it seemed like a perfect environment to grow my skills. Aside from this, upon visiting the Rutherford Appleton Laboratory site they are based at, it seemed like a great environment to work in.
The type of work I've been involved with during my placement
During my placement I worked on updating one of the training courses the MSC run from an older process technology (65nm) to a later one (14nm). This used a new design kit and the Cadence EDA tools, which I had not used before, and learning them as I worked was a valuable experience.
My personal interests
In my first year of University I took up fencing and really enjoyed it. Since then I grew an interest in studying historical weapons and the techniques they used in a HEMA club (Historical European Martial Arts).
Meet one of our Engineers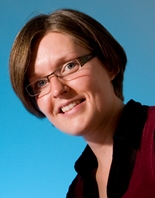 Job Title:
Senior Microelectronics Design Specialist
My degree
I studied for an MEng in Electrical & Electronic Engineering at the University of Bristol, spending my third year on an Erasmus exchange in Paris at Télécom ParisTech. After graduation in 2008, I came to work for STFC at the Rutherford Appleton Laboratory, where I joined the Microelectronics Centre.
Why I chose a career in science/engineering/technology
Although I enjoyed physics and maths at school, I chose engineering because I love the challenge of designing and creating things that solve problems. I specifically chose electronics because it is so pervasive – there are chips in everything around us, from the washing machine to the mobile phone, all the way up to massive particle accelerators like the LHC at CERN. The possibility of being able to say 'I helped make that' about something that everybody could identify was something that appealed to me a lot.
What I do do on an "average" day in my current job
The group I work in, the Microelectronics Centre, provides design guidance and assistance in the use of electronic design automation (EDA) tools to over 650 academic institutions throughout Europe. My experience is in analogue and mixed-signal integrated circuit design, but as I am responsible for managing all the tools from one vendor, covering a wide range of technologies and design styles, I need to have a good overview of the different areas.
So my days vary quite a bit. I might be travelling to a different country for meetings with colleagues and partners discussing new tools we'd like to offer to the universities to try and stimulate a particular design methodology, or writing training material to deliver to our users on one of our in-house courses. I might be working on a design example that demonstrates how to use the latest features in the tools we offer, or I'll be up in our training suite giving lectures and lab demonstrations. Often I'll be at my desk answering enquiries from one of our many users about how they can get the best out of the tools to meet their challenging design needs, or experimenting with the software to test its capabilities.
It's a rewarding job solving difficult problems and it's great to receive the emails that say 'we just taped out our chip, we couldn't have done it without your help'. It's interesting because of the diversity of technologies and designs I'm involved in, without being limited to a narrowly focused type of design. I am lucky to have unparalleled training, as staying at the leading edge is central to my ability to perform my job.
Outside of work
When I'm not working, I'm usually trying to cram in a bit of practice with the covers band that I play bass for, fixing my bike so I can go on a nice long ride, crashing through the woods at an orienteering event, or sharing a piece of cake with some friends.