RBSL has designed and developed many of the British Army's armoured vehicle fleets. RBSL
Placement Location
Telford, Bristol or Newcastle
Type of Placements Offered
• 12-month placements • Summer and 6-month MEng placements also offered (following completion of a 12-month placement)
Restrictions/Notes
(1) Requires 12-month placement for 2024/25. Additional summer or 6-month MEng placements in later years also offered; (2) Open only to British citizens (no dual nationals); (3) No first year students
2023/24 Scholarships
To be confirmed
Who we are and what we do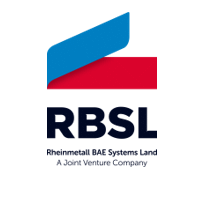 Rheinmetall BAE Systems Land (RBSL) is a defence engineering company specialising in the design, manufacture and support of military vehicles used by the British Army and international customers.
RBSL has designed and developed many of the British Army's armoured vehicle fleets. Now as a joint venture business between Rheinmetall and BAE Systems, RBSL continues to support these vehicles as well as the UK MOD's latest land programmes.
RBSL recently received an £800m contract to upgrade 148 British Army Challenger 2 Main Battle Tanks. The upgraded vehicle, to be called Challenger 3, will be a network-enabled, digital Main Battle Tank with state-of-the-art lethality, upgraded survivability, plus world-class surveillance and target acquisition capabilities.
RSBL has also secured a role on the UK MOD's £2.3bn Mechanised Infantry Vehicle (MIV) programme which will deliver over 500 Boxer vehicles to the British Army in four configurations. Under an £860m contract, RBSL will manufacture two of these configurations, undertaking the fabrication of the vehicle structures together with the assembly, integrations and test of the complete vehicles.
As a result of these major contracts and other land programmes, RBSL is currently growing its team of specialists across engineering and business functions to support the successful delivery of cutting-edge capabilities to our Armed Forces.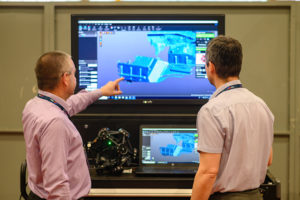 What you could be doing during your work placement
As an Electronic Engineer, you will be involved in design and integration, from the high level system architecture down to sub-system component equipment items, requiring close liaison between the wider RBSL engineering domains, other business functions, suppliers and the customer.
The role will provide opportunities to learn about all aspects of modern military vehicle design, including areas such as the stabilised control and harmonisation of turret mission systems, the underpinning databus, processing and power architectures, and the modern standards applied to ensure robust performance across the harshest of global environments and use cases.
Significant drive and energy, strong systems engineering skills, and the ability to deliver a diverse programme to time, cost and quality requirements are essential attributes to succeed.
You must be a team player who is prepared to work within a multi-site engineering team within RBSL and the customer community. You will be required to work across geographical and cultural divides to draw together a comprehensive engineering capability that will derive balanced engineering solutions.
Key activities will include
Electronics design and integration
Specifications and designs which fulfil contractual requirements
System design and integration into military vehicle platforms
Acceptance and verification testing of systems
Images copyright © RBSL