We Simplify Wireless Connectivity with leading modules, internal antennas, and IoT devices. Laird Connectivity
Placement Location
Wooburn Green, High Wycombe
Type of Placements Offered
• 12-month placements only
Restrictions/Notes
(1) Requires 12-month placement for 2024/25; (2) Students must be in the penultimate year of their degree
2023/24 Scholarships
We are not offering any new scholarships this year
Who we are and what we do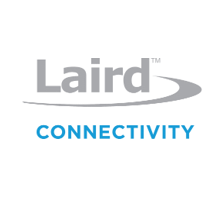 We Simplify Wireless Connectivity with leading modules, internal antennas, and IoT devices.
Laird Connectivity is a global team of talented individuals working to make a difference for each other, our business partners and our communities. We believe we drive profitable business results through attracting, retaining and leveraging the best talent around the world by investing in our people, offering fulfilling career challenges and providing the support they need to be successful to continue making a positive difference—both in our solutions and in how we operate. At Laird Connectivity, we believe in hiring the best people and investing in them to reach their full potential at work, home and in their communities.
What you could be doing during your work placement
Laird Connectivity are integrating the Robot Framework into their daily development process and intend to use at each stage of the product lifecycle. The Robot Framework is a Python based open source test framework, originally developed by Nokia. It is used to test many different aspects of a product and is fully extensible. Support is needed in developing and improving architecture and test libraries in a cross-platform environment for our wireless modules and IoT products. Python is the primary development language, but exposure can be expected to C#, Go, C++ and Java.
Laird Connectivity is a multi-national, multi-disciplined organisation with teams in the UK, the US and Taiwan. Daily activities often involve working with team members at multiple sites such that the expertise at the appropriate site can be leveraged.