We are in the process of developing smart sensors and cameras using artificial intelligence for parking space management. Parking Dome
Placement Location
London
Type of Placements Offered
• Summer placements • 12-month placements • 6-month MEng placements
Restrictions/Notes
No first years
2023/24 Scholarships
We are not offering any new scholarships this year
Who we are and what we do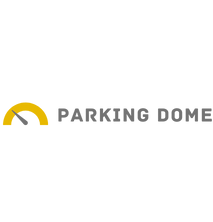 Parking Dome is a London based startup making intelligent parking space management technologies. We are currently developing an intelligent robotic barrier that can recognise license plates and control access to an individual parking space. We are also in the process of developing smart sensors and cameras using artificial intelligence for parking space management.
What you could be doing during your work placement
We are currently looking for people with experience in electronics prototyping with microcontrollers and development boards. You should be comfortable doing PCB design, embedded C / C++ and testing. You will be working as part of a team which covers a wide variety of specialisms, including Electrical and Electronics Design (including PCB layout); Electric Motors (BLDC); Control Systems; and Software. You will collaborate with other teams, such as Mechanical, Testing, Insights ,Full Stack Software development in a multidisciplinary project teams in Agile sprints. In doing so, this role presents an excellent opportunity to get involved in many aspects of the product life cycle.
Ideal skills:
Experience with control and control algorithms (PID Control Loops)
Knowledge of and proficiency with embedded Linux and Device Tree
The ability to test mechatronics systems
Fluency with PCB design tools like Altium Designer, Ki Cad or Eagle
Experience with microcontrollers and other development boards