Sensata Technologies designs and supplies Application Specific Integrated Circuits (ASICs). Sensata Technologies
Placement Location
Swindon
Type of Placements Offered
• Summer placements • 12-month placements • 6-month MEng placements
Restrictions/Notes
(1) Students must have permanent right to work in the UK after graduation; (2) Requires interest in micro-electronics or micro-electromechanical systems
2023/24 Scholarships
At least one new scholarship
Who we are and what we do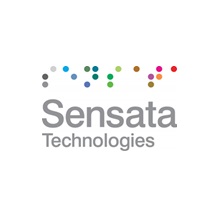 Sensata Technologies designs and supplies Application Specific Integrated Circuits (ASICs). These are custom designed 'chips' which have been optimised to a customer's requirements. Our design expertise is broad based and we have established an international reputation for analogue, mixed mode, RF and high-speed designs. Our ASICs are used in a wide range of products in the Automotive, Industrial, Medical and Consumer markets. As well as being one of the world's leading suppliers of sensor ASICs for Tyre Pressure Monitoring Systems, an important safety feature in the performance of vehicles, our ASICs can also be found in consumer products such as digital (DAB) radios.
What you could be doing during your work placement
We are looking for undergraduates to join our engineering design and development team. We expect your interests to lie in micro-electronics or Microelectromechanical systems (MEMS). You will be studying for a degree which includes Electronics and semiconductors as part of your course. You will be a team player with a can-do attitude combined with excellent analytical skills.
Our team here in the UK takes responsibility for the specification of microelectronic systems, the design of analogue and digital circuits, measurement systems, production test solutions and failure analysis.
When you join us, we'll identify a primary role for you but, over the first two years you are with us you can expect to spend time in all departments gaining a broad technical understanding of the business. You'll be working on real products from the start so, your contribution will count.
Sensata is a global business so you can expect to interact with team members in other sites. In your first year with us you will normally be offered the opportunity to participate in a Institute of Leadership and Management course together with graduates from other Sensata sites.
As your career develops you can continue to focus on IC design or diversify into other areas with Sensata across the globe.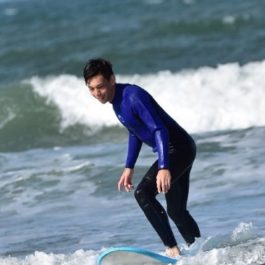 Sponsor:
Sensata Technologies
University:
University of Cambridge
Degree Course:
MEng Engineering
What appeals to you about Electronics?
I have always found electronics fascinating. In combination with software and perhaps a bit of mechanics, electronics provides so many tools to solve all sorts of problems and create all sorts of things. Whether it be designing lifesaving sensors or a customisable lamp for your desk, electronics allows you to design and make whatever you want to solve almost any problem, which is exactly what engineering is all about.
Why did you want a scholarship with Sensata Technologies?
As a global leader in the design and supply of automotive and industrial ASICs, I thought that a placement at Sensata Technologies would not only be a great opportunity to gain an insight into the company and the industry, but also into Electrical and Electronic Engineering as a whole. I was curious as to what a career in this field would involve and felt that I would be able to get a great introduction during a summer placement at Sensata Technologies.
What type of work have you been involved with during your placement?
My project was to design a printed circuit board to continually stress an accelerometer within a tyre pressure sensor, to see when (or if) it would fail. I also developed a LabVIEW program to work in conjunction with the PCB. As the placement progressed, I added more and more features to the PCB and software such as automating some characterisation tests.
What are your hobbies and interests?
I'm a keen musician. I enjoy playing cello and piano – solo as well as in an orchestral context – that's if I'm not busy singing whatever random song which comes to my head. I also love playing sport, in particular badminton, rowing and a bit of sailing. If I'm not creating music or being overly active, you'd probably find me gaming.
Meet one of our Engineers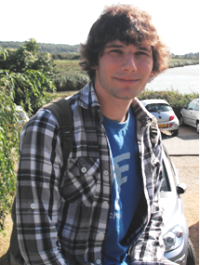 Job Title:
Graduate Engineer
What do Sensata Technologies do?
Sensata Technologies is an expanding company based near Swindon. We are in the business of custom designed silicon chips. Sensata Technologies have designed chips for a range of applications and products, some examples of which are: noise-cancelling headphones, market leading automotive chips and data converters in performance instrumentation.
My work at Sensata Technologies
I have worked as a Graduate Design Engineer at Sensata Technologies for around 8 months now. I am 24 and graduated from Imperial College with an MSc Distinction in Analogue and Digital Integrated Circuit Design. My role as a graduate engineer has so far involved testing and characterising existing designs, solving engineering problems and more recently applying my degree knowledge to designing circuits to go on to a next generation silicon chip. I have noticed that there is an excellent and unique atmosphere at the company with plenty of social events and sports happening in parallel to the very technical and exciting work that goes on. The opportunities to learn and apply engineering at Sensata Technologies are second to none and I am keenly looking forward to the future in my role.
Working with Sensata Technologies on an industrial placement
Industrial placements are an excellent way to put text books aside and get stuck in to putting knowledge into practise with hands on engineering. I undertook a 12-month placement in an R&D department during my degree and had an excellent year away from my studies. There is much to be learnt about approaching problems, working with deadlines and just getting a feel for what life is like as a professional engineer. The environment at Sensata Technologies is excellent for this and I have no doubt a placement student would leave with experience and responsibility head and shoulders above many companies.
About me
Outside of my work at Sensata Technologies I have interests that include playing the guitar, building (trying to) my repertoire of classic novels, keep fit with running, playing football and badminton and occasionally designing and building my own audio equipment. I have also recently taken up roller skating… which is actually incredible fun!