Our product portfolio continues to increase with strong design innovation and development of new technologies. Meggitt
Placement Location
Fareham, Hampshire
Type of Placements Offered
• Summer placements • 12-month placements • 6-month MEng placements
Restrictions/Notes
Must be successful in Meggitt Security Screening Parameters
2023/24 Scholarships
To be confirmed
Who we are and what we do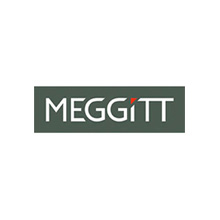 We want to see you fly like our products! Meggitt is a leading specialist avionics company producing an extensive wide range of aircraft components on a wide selection of aircraft.
These components include air data sensing systems, cockpit displays and attitude sensing systems on a variety of different platforms; Typhoon (Eurofighter), Westland EH101, Boeing Apache and many of other rotary wing and business jet platforms
Our product portfolio continues to grow with strong design innovation and the development of new technologies that affect the weight, power consumption and functional operations. This enables the engineering department to be involved in many aspects of cutting edge technology and systems investigation along with brand new designs for new applications.
We are located in Fareham, midway between Southampton and Portsmouth, on the south coast of England and are close to good road and rail transport links and reasonably priced housing.
We are part of Meggitt PLC who are a UK FTSE 250 Aerospace, Defence and Energy company with facilities around the globe, specialising in smart engineering for extreme environments. From its headquarters in Bournemouth it manages manufacturing facilities in the UK, Europe, the US and Asia.
As one of the few industries still growing, and with air travel increasing year on year, it's the smartest choice for your future. Here at Meggitt we are looking to offer training opportunities that will develop the specialist skills we require for the future.
What you could be doing during your work placement
During your graduate placement Meggitt will provide defined work packages to facilitate the gaining of some real world experience of how the theory on your course applies in a practical business environment.
These work packages will involve engineering activities with real business outcomes across one or multiple disciplines; (Systems, Software, Hardware or Mechanical Engineering).
The graduate would get the opportunity to work in the development of one of our product families; such as air data computing, flight displays, oxygen vessels, or inertia measurement or working within our applied research and technology group, working on new technology evaluation and/or innovative solutions. These experiences will aid your ability to understand, problem solve, work in teams and communicate across a number of different business areas.
Some examples of previous work packages:
Statistical Analysis of production test data to identify trends and working parameters to drive product or sensor improvement.
Evaluation of alternative components including thermal and environmental testing and validation of data sheet parameters.
Producing test plans, pass / fail criteria, test procedures, and subsequent test reports.
Supporting environmental testing and Electro Magnetic compatibility (EMC) of development products in preparation for EASA certification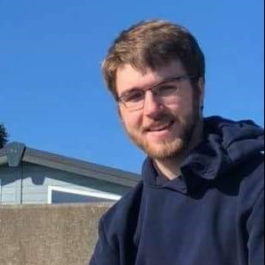 University:
University of Southampton
Degree Course:
MEng Electronic & Electrical Engineering
How did you become interested in Electronics?
Computers have been an integral part of my life for as long as I can remember. At first, I was just looking at how my PC worked at home, but this led me to discover how people are pushing this technology forward and the amazing advances that are shaping the world, which I hope to be a part of.
Why did you want a scholarship with Meggitt?
A large part of wanting a placement was to experience engineering development in the real world, beyond academic study. Before the scholarship application I wasn't familiar with Meggitt, however through researching them I was amazed at how wide their range of influence spread across a very large part of the aircraft industry. What drove me the most was how in the interview they showed strong support for us by the Head of Engineering leading the session with many senior engineers coming to encourage and chat with us.
What type of work have you been involved with during your placement?
I was included in a team that worked on maintaining and improving products currently in use. I was given my own project to design a system to replace their 20-year-old testing rig for cockpit displays. I had to build some small pieces of hardware as well as understand and write compatible software. I did a lot of work in python working on interfaces, threading and sockets. While members of the team gave advice, I was responsible for the project and eventually presented it to the head of department, who was happy with what I produced.
What do you like to do outside of work?
I enjoy archery and am treasurer for my university club. I like competing casually against friends and more seriously representing my club. I like to spend time in nature, walking through woods or fields, appreciating the world around us.
Meet one of our Engineers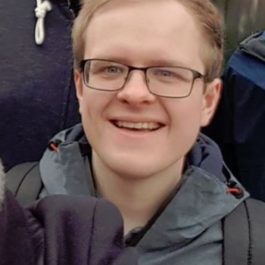 Job Title:
Graduate Hardware Engineer
My interest in electronic engineering
I have been interested in electronic engineering since secondary school through exposure to computers and technology at a young age. The Information Age has enabled many improvements to quality of life that would not be possible without electronics. I enjoy being part of this and the opportunity to work at the cutting edge of engineering. Additionally electronic engineering is a very tactile field with different forms of feedback i.e. sound or video or touch. Thus interacting with manufactured hardware can both be fun and rewarding to see your design implemented.
Why I chose to work at Meggitt
I chose to work at Meggitt due to the challenge of working in the aerospace industry following regulations set to ensure passenger safety. I had no previous experience in avionics but had some exposure to safety regulations through motorsport design work at university. Working at Meggitt allows for a wide range of project work due to the broad client base from helicopters to airplanes, including both military and civil. Engineering at Meggitt oversees the entire project delivery lifecycle from system design to qualification allowing for you as an engineer to actually see your designed hardware. Furthermore Meggitt provides assistance and training in the tests that form qualification allowing for personal technical development.
The type of work I have done since joining Meggitt
Since joining Meggitt as a Graduate Hardware engineer I have had the opportunity to work on Meggitt's latest generation project experiencing a mix of hardware design and testing. Responsibility has been passed on to me through a handover of the technical design of an LCD assembly. As a result I have been trained in both optical design and testing, broadening my engineering knowledge.
My interests
I'm a 3rd Dan black belt in Wado Ryu Karate having trained for over 10 years I now help teach younger students.