At Apple, new ideas have a way of becoming extraordinary products, services, and customer experiences very quickly Apple
Placement Location
St Albans or Swindon
Type of Placements Offered
• Summer placements • 12-month placements • 6-month MEng placements
Restrictions/Notes
(1) Students must be in the penultimate year of their degree; (2) Students on Computer Engineering, Electronic Engineering or Computer Science courses preferred; (3) Candidates must specify which job/s they are interested in
Who we are and what we do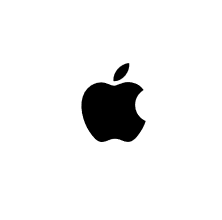 Apple is where individual imaginations gather together, committing to the values that lead to great work. Here, you'll do more than join something — you'll add something. Every new product, service, or feature we create is the result of people making each other's ideas stronger.
What you could be doing during your work placement
Imagine what you could do here. At Apple, new ideas have a way of becoming extraordinary products, services, and customer experiences very quickly. Bring passion and dedication to your job and there's no telling what you could accomplish. Dynamic, smart people and inspiring, innovative technologies are the norm here. The people who work here have reinvented entire industries with all Apple Hardware products. The same passion for innovation that goes into our products also applies to our practices strengthening our commitment to leave the world better than we found it.
There are multiple positions which you can apply for:
GPU Performance Modelling Intern (Cambridge) – As an intern in the Performance Modeling Team, you will have impact in defining and optimising Apple's GPU micro-architecture. Through collaboration, you will seek out areas for GPU performance improvement while collecting data and measurements that either confirm new features or rule them out.
GPU Physical Design Intern (Cambridge) – As an intern you will join the GPU PD team, working on the physical design of new Apple products and will have the opportunity to see how a modern ASIC design flow works. With mentorship, you will work through all the aspects of physical design from the floorplanning of blocks, placement and routing. You will work with engineers to identify key metrics and analyse results then help write scripts to automate flows and help to improve these key metrics.
Formal Verification Intern (St Albans) – In this highly visible role, you will be at the centre of a System-on-a-chip (SoC) design verification effort collaborating with design, with a critical impact on getting high quality and bug-free functional products to millions of customers quickly.
GPU Architecture Validation Intern (St Albans) – As an intern in this team, you will have an impact in modelling and verifying Apple's GPU micro-architecture. Building experience interpreting hardware functional specifications together with architects, micro-architects, and designers, you will be able to build bit-accurate C/C++ models of the GPU and design workloads to verify new GPU features through models. You will be the first to run the entire software stack on your models and see exciting new, differentiating, GPU feature sets that will provide surprise and delight to millions of Apple customers later. You will work closely with our verification and software teams to identify bugs in the workloads, model and hardware, collaborate to verify architectural solutions, and regularly communicate results and recommendations to the wider team.
GPU Platform Architecture Intern (St Albans) – As an intern in the GPU Platform Architecture group, you will join a team that is defining and optimising Apple's GPU architecture. With others, you will seek out areas for improvement while collecting data and measurements that either confirm the idea or rule it out. You will collaborate with experienced architects and micro-architecture to assess the feasibility of ideas, refine ideas, and seed new ones.
GPU RTL Design Intern (St Albans) – As an intern on the RTL Design Team, you will assist with delivering high quality graphics IP in order to meet performance, feature, timing, area and power goals. We will provide you with the mentorship and the opportunity to collaborate with experienced Design Engineers, as well as work alongside our GPU platform architecture, functional verification and physical design teams that are responsible for our GPU products.
PMU Software Engineering (Swindon) – With guidance, you will work within the PMU Software Team to design, develop and debug new features for our pre-silicon software development environment. You will collaborate with digital design, verification, and the software team to investigate future project's bare metal development environment and "hardware in the loop" validation options, implementing proof of concept solutions and presenting results and recommendations.
IC Analog Design (Swindon) – As an intern, you will be: – Designing and verifying analog/mixed signal IPs – Supporting our layout, DFT and AMS teams during design phase – Closely collaborating with the validation team on debugging and characterisation of the block and with the test team to ensure production test quality and coverage