We have over 30 years of experience designing and manufacturing Electronics products to operate in the harshest environments.
Placement Location
Luton, Bedfordshire
Type of Placements Offered
• Summer placements • 12-month placements • 6-month MEng placements
Restrictions/Notes
Candidates required to undergo security clearance
2023/24 Scholarships
We are not offering any new scholarships this year
Who we are and what we do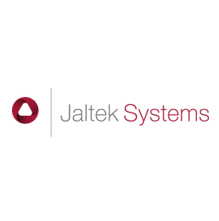 Jaltek Systems, based in Luton, Bedfordshire, is a leading AS9100 and ISO 13485 accredited UK contract electronics manufacturer with over 30 years experience. We are a leading electronics technology solutions provider, offering a comprehensive range of vertically integrated design and manufacturing services tailored to meet our customers' highly diversified business requirements.
Jaltek continues to challenge the electronic manufacturing services status quo through its innovative approach to traditional design and manufacturing practices to maintain competitive advantage with cutting edge technical excellence. Focusing on low to medium volume, high mix product profiles for a range of industries, our services include conceptual design, PCB layout, fast turnround NPI, manufacture and test of PCBA's and final product assembly. Using advanced systems, Jaltek supports products throughout their lifecycle, offering a single service or complete solution.
We have a diverse customer base, from global PLCs to start-up ventures, many have worked with us for over 15 years – testament to our customer focus and support in an ever-changing marketplace. We are also committed to providing equal opportunities through all areas of our business, and pride ourselves in our employees being as diverse as the products we help to create.
What you could be doing during your work placement
Jaltek's customers work in cutting edge, high technology environments.  From conceptual design, through manufacturing and test, to final product realisation, Jaltek supports products throughout the complete product lifecycle.  You could be involved with:
Electronic Manufacturing – support and development of Production Processes
Electronic Test and Development
Electronic Product Development – Supporting a client project
PCB Layout / Design using various tools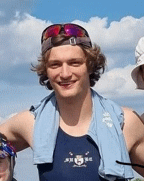 University:
University of Southampton
Degree Course:
BEng Electronic Engineering
What appeals to you about Electronics?
The tiny scale of modern-day electronics. From PCBs themselves with multiple layers and incredibly high component density, to the ICs which go on them. I feel like studying electronics just gives you a new perspective and how much technology we take for granted in society.
Why did you want a scholarship with Jaltek?
Jaltek's focus on PCB design and manufacturing really drew me to the company. PCBs are everywhere so I was attracted to joining the company as it is such a useful skill. I also wanted a more industrial perspective on projects as I had only ever previously worked at the hobbyist level.
At Jaltek, as an electronics manufacture contract company, I've been involved in the design and development of several circuits for many different applications. I have been working mainly remotely during my placement, and I've found it very easy to communicate with the other engineers regularly over Microsoft Teams. Despite working remotely, I have developed a strong camaraderie within my team and have felt very comfortable in working actively with others, asking questions as well as presenting my views in tackling projects. I've been pleasantly surprised by how all the engineers I've worked with have treated me as part of the team and how much I have learnt working at Jaltek.
What type of work have you been involved with during your placement?
I was very grateful to have been given the opportunity to work on a project entirely from scratch. The concept of my project was a battery datalogger for high power lamps. I had to come up with a concept, select parts, capture the schematic and do the layout using cadence software; all while getting reviewed by professional engineers along the way, giving me incredibly valuable industry advice. Doing a project and designing everything from scratch gave me a new appreciation of just how long entire projects can take. Working in a company I also learnt the importance of time management and making sure you allocate more time than you expect, as delays almost always occur.
What are your hobbies and interests?
The vast majority of my time is taken up by rowing. It is a very time consuming as well as a physically and mentally demanding sport. However, I like the challenge of trying to balance it with my degree. I also have other hobbies such as photography, videography and playing my Stratocaster to relax after a long day.