Cirrus Logic develops complex solutions for industry leading global brands that differentiate their products in part through our innovative custom and semi-custom ICs. Cirrus Logic
Placement Location
Newbury (Berkshire) or Edinburgh
Type of Placements Offered
• Summer placements • 6-month MEng placements
Restrictions/Notes
No 12-month placements
2023/24 Scholarships
At least one new scholarship
Who we are and what we do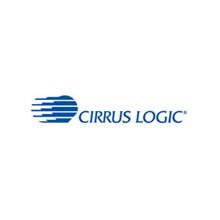 Cirrus Logic is a premier supplier of high-precision analog and digital signal processing components for the audio and industrial markets. Founded in 1984, Cirrus Logic develops complex solutions for industry leading global brands that differentiate their products in part through our innovative custom and semi-custom ICs.
Whether you are looking for a challenging internship or are ready to start your career in an entry-level position, you can join the industry in one of our incredible intern or entry-level opportunities!
What you could be doing during your work placement
During your internship with Cirrus Logic, you can expect to work on a technical project relevant to your degree. You will work in a modern, pioneering, office environment in Edinburgh or Newbury, with great benefits including discounted lunches, on-site gymnasium, games area, jam room, happy hours, social events and free snacks, drinks & fruit. You will work as part of team and receive mentoring, support and development from experienced engineers.
We are looking for students with a passion to work in the following areas:
Analogue and Digital Design – You will need a solid understanding of analogue or digital integrated circuit design. You will work alongside our experienced designers developing IP's for mixed signal IC's.
Verification – You will need a strong background in HDL's such as Verilog or VHDL. You will work alongside design engineers to support pre-silicon verification.
Validation Engineer – You will need to be able to use lab equipment such as audio and logic analyzers, DMMs and oscilloscopes. Your work will include developing and executing validation test plans, designing test boards and writing automations scripts to evaluate and debug silicon.
Cirrus Logic offers hybrid working during their placements, which will follow a 2+ day in-office work schedule, with in-office days based on business needs and team preference. You must be based within commutable distance of the work location listed on the job posting, or willing to relocate prior to beginning employment with Cirrus Logic.