Our expertise includes some of the more challenging PCB projects.
Placement Location
Didcot, Oxfordshire
Type of Placements Offered
• Summer placements • 12-month placements • 6-month MEng placements
Restrictions/Notes
(1) Requires 12-month placement for 2024/25; (2) No first year students
2023/24 Scholarships
We are not offering any new scholarships this year
Who we are and what we do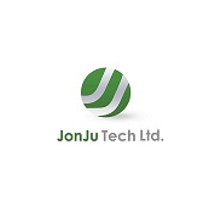 JonJuTech is a dynamic development company that specialises in bringing new products that have electronics in them to the market. We engage in projects from all markets; examples of which are analogue monitoring of systems, implementing communication technologies so that previously autonomous products can enter the IoT (internet of things – common example being bringing Bluetooth and WiFi to the fore with existing products) and, most interestingly of all, we do feasibility studies on totally new ideas.
What you could be doing during your work placement
To hit the ground running with electronics design, students will be directly involved with real designs that will be used to satisfy contracts – there is no buffer between clients and students. This doesn't mean that you will be abandoned (mentoring is always present), you will be immersed in the intricacies of dealing with customers, production, suppliers, management, etc. By the end of the year JonJuTech hope that you will no longer feel like a student, but rather a fully qualified, project delivering engineer.