Viper Innovations provides cutting edge solutions for global industries including subsea and rail.
Placement Location
Portishead (Bristol)
Type of Placements Offered
• 12-month placements • Summer placements also offered (following completion of a 12-month placement)
Restrictions/Notes
(1) Requires 12-month placement for 2024/25. Additional summer placements in later years also offered; (2) No 6-month MEng placements; (3) No first years
2023/24 Scholarships
One new scholarship
Who we are and what we do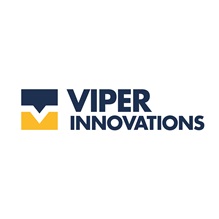 Viper Innovations has been developing and delivering high quality engineering products and service solutions to the subsea oil and gas industry since the company was founded in 2007. Viper has won several prestigious industry awards and is now focused on transferring some of its innovative experience to other industries, such as rail.
What you could be doing during your work placement
Scholars will have the opportunity to work as part of a small but dynamic Engineering team in the development of innovative products and solutions for a range of challenging industries. Specific activities to be undertaken will depend on timing of the placement in the design cycle, but tasks are likely to range from scoping of initial requirements and concepts, to circuit modelling and simulation, to prototype design, build and test, to production design and test optimisation.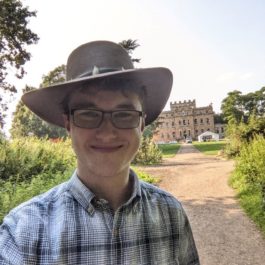 Sponsor:
Viper Innovations
University:
Swansea University
Degree Course:
BEng Electrical and Electronic Engineering
What appeals to you about Electronics?
Growing up, I've always leaned towards and had a natural affinity for STEM subjects. From studying Maths and Physics at A-Level, pursuing a degree in Electrical and Electronic Engineering and now a 12-month placement at Viper, each stage has reaffirmed my ambition to become an engineer. With the world increasingly using electronics/digital technologies, there are always opportunities to discover, learn and improve in this field.
Why did you want a scholarship with Viper Innovations?
During my placement search I discovered the UKESF Scholarship Scheme, through which I found out about Viper Innovations. When researching Viper, I was very intrigued about how their technologies can fault-find and monitor the integrity of electrical cable systems. During the interview, I had the opportunity to ask what work I would be doing during the placement. I found out that I would have the opportunity to experience and contribute to different areas of the business to develop my skills as an engineer. As someone who is unsure about what they want to specialise in later in my career, this range of experience was very attractive to me.
What type work have you been involved with during your placement?
So far, I've mainly worked on V-LIM firmware testing prior to a new firmware version release, this has involved testing the software for bugs and involved practical experiments in the lab. This lab experience has increased my confidence working with electronics equipment. The overall experience has given me a view of the internal processes involved in delivering a product to a customer. In a few weeks I will be working on a different project related to R&D which I am looking forward to. This will give me further scope to experience the procedures and working practices within the business.
What are your interests outside of work?
In my spare time, I enjoy going for walks, gaming and hanging out with friends whether playing football, bowling or just a trip to the pub!