We are developing new sensors for Specialised Imaging's next generation of cameras utilising the latest foundry technologies Specialised Imaging
Placement Location
Cambridge
Type of Placements Offered
• Summer placements only
Restrictions/Notes
Students must be in the penultimate year of their degree
2023/24 Scholarships
We are not offering any new scholarships this year
Who we are and what we do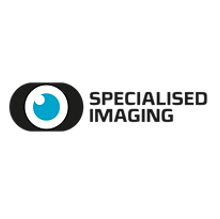 Specialised Imaging Ltd is a dynamic company which is focused on niche imaging markets and applications, with particular emphasis on high-speed image capture and analysis. We are market leaders in the design and manufacture of Ultra fast framing cameras and Ultra high speed video cameras. SI Sensors is a division of Specialised Imaging, focused on the development of new Advanced CMOS Image Sensors. We are developing new sensors for Specialised Imaging's next generation of cameras utilising the latest foundry technologies, and also for other customers with bespoke Image sensor design requirements including for space and defence applications.
What you could be doing during your work placement

Your placement would be with our Research and Development team in Cambridge. We are a small team
of highly focused and experienced Image Sensor, Analogue and Mixed Signal Design Engineers.
Placement work can be adjusted to match the interests of a successful applicants, but could include:
Verilog RTL design and implementation (synthesis and place-and-route) for both on-chip and FPGA applications
Analogue CMOS circuit design for key building block in the design of image sensor ASICs
Characterization and measurement of image sensor performance (from photon to digital image)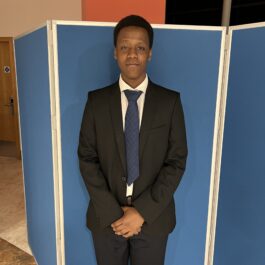 Sponsor:
Specialised Imaging
University:
University of Bath
Degree Course:
MEng Electronic and Electrical Engineering
What appeals to you about Electronics?
What appeals to me the most about electronics is the creativeness and variety of subfields you can get involved in, from defence and communications to integrated chip design and computer architecture. With today's ongoing developments in AI, neuromorphic computing, and material science, I find that it is an exciting time to work as an Electronics engineer and design products which make use of these new technologies to improve the quality and convenience of everyone's everyday life.
Why did you want a scholarship with Specialised Imaging?
I was keen to work with Specialised Imaging as they are globally recognised for their market leading ultra-high-speed imaging systems, which are used in a wide range of industries ranging from industrial and scientific to defence and research applications.
Having previously completed placements with a defence company specialising in the design of electro-optical devices, and a research placement studying the effects of laser welding through metallography and SEM analysis, a placement working within SI-Sensors was a familiar progression from my previous experiences, which offered me the unique and new opportunity to take up the role as an IC design engineer and apply the theory of what I had learned from my course to this exciting field.
What type of work have you been involved with during your placement?
During my summer placement, I worked as an Analog IC design Engineer, with a focus on the pixel architecture design as part of a feasibility study for a future successor to the image sensor within the current Kirana camera.
My day-to-day tasks involved the schematic design, simulation, and layout of a pixel circuit within Cadence, including familiar circuits blocks such as source-followers and current mirrors. I was also introduced to more advanced concepts such as measuring and identifying noise sources within an analog circuit with the use of ADE Explorer and learning about various design techniques, such as correlated double sampling, to minimise this noise.
The last few weeks saw me running LVS and DRC verification checks on my layout to ensure that the design was both compliant with the PDK design rules and would accurately resemble the schematic drawings.
My final week was spent characterising an Omnivision 5647 raspberry pi camera sensor, using Python, which was a nice way to round off my understanding of image sensors as a whole.
Through this placement, I've had a lot of fun learning about image sensors and understanding the challenges that designers go through to create a working and successful product. I now have more confidence and experience in my ability to use Linux and Cadence and I couldn't be happier with the quality of the placement here with Specialised Imaging.
What do you like to do outside of work?
I really enjoy boxing and took up the sport during my placement year. It is a sport which requires hard work and discipline and is generally a really easy way to meet people and socialise without the pressure of having to compete.
I also really enjoy music, and regularly play my piano, which is a really nice way to relax and play songs from movies or TV shows that I enjoy.
I regularly play poker with the University society (just pay once for the membership fee, no gambling!) and it is good fun trying to read people and call them out on bluffs or watching people play into a trap when you know you have the winning hand!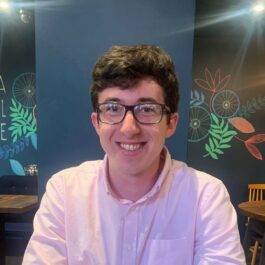 Sponsor:
Specialised Imaging
University:
University of Warwick
Degree Course:
MEng Computer Systems Engineering
What appeals to you about Electronics?
I like how electronics sits between software and hardware, relying on skills from both disciplines to excel at it. My university course supports this well since it covers both computer science and electronics, and it has only enhanced my appreciation towards electronics.
Why did you want a scholarship with Specialised Imaging?
I had never worked nor learned about the sensor imaging field before, so I saw it as an opportunity to challenge myself and diversify my skills and knowledge.
The interview process with Specialised Imaging was also positive for me. The part that stood out was being asked about Verilog and hardware design which I have covered during my course. Since this was a skill that I would have to use in my third year, I thought it would be valuable to get additional experience.
What type of work have you been involved with during your placement?
I was working on the digital side of sensor design which meant that I was working with the codebase of a new sensor chip.
Much of my work surrounded creating test patterns to validate timing and sensor functionality as the codebase evolves. I also explored the next stages of the design process which included implementing the code and producing layouts.
Another key element of my placement was characterising a camera sensor on a Raspberry Pi which allowed me to learn about the theory, the implementation, and then the data analysis. I produced a report for the camera sensor which would typically be distributed to customers so they can determine whether the sensor would be appropriate for their applications.
What are your interests outside of work?
Aside from binge watching YouTube videos I play ultimate frisbee at my university.
Meet one of our Engineers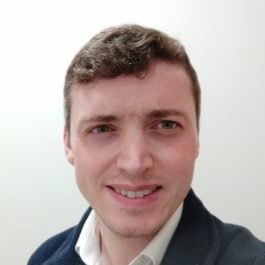 Job Title:
Camera R&D Engineer
Why I chose to work at Specialised Imaging
I applied to SI after leaving university in 2019. The idea of working on high-tech equipment with an award-winning company was appealing, as was the responsibility and flexibility of the role. I liked the idea of being able to provide researchers with tools to break barriers on the extremes of physics. The company encourages the long-term development of its employees, so it seemed an ideal place to find my feet in industry.
What it's like to work for Specialised Imaging
For me, it's a varied job. It might involve characterising camera sensors, carrying out equipment testing, inventing and improving test methodologies, problem solving, exploring cutting-edge applications or working on new products that push the envelope of ultra-high-speed imaging that little bit further. Sometimes it's hands-on (testing, building or experimenting) and sometimes hands-off (coding, designing or discussion). Many of the areas I covered in my degree studies have been useful, as realising a high-speed camera involves photonics and optics, electronics, thermal, material and semiconductor physics.
It's a small company, so it's a simple task to get to know everyone here. There's a friendly and relaxed atmosphere and you're supported to develop your knowledge and skills by colleagues with a lot of expertise in varied fields. You can get involved in many types of projects and your input is always valued.
My personal interests
In my spare time I enjoy playing the euphonium and piano, walking, reading, playing board games and meeting up with friends.