As a global leader in wireless technology, Qualcomm is creating products that are enhancing lives and changing the way we live. Qualcom
Placement Location
Cambridge
Type of Placements Offered
Summer placements only
2022/23 Scholarships
At least one new scholarship
Who we are and what we do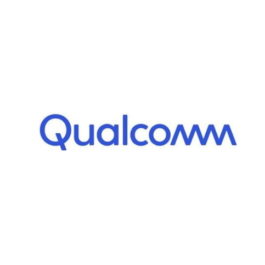 As a global leader in wireless technology, Qualcomm is creating products that are enhancing lives and changing the way we live. Our passionate technologists create innovative and integarted platforms, helping our customers turn great ideas into market-leading products.
Our energies in our UK Cambridge office are focused on three key areas:
Voice & Music – delivering amazing audio with wireless audio technology platforms that provide exceptional sound and remove all the barriers to an immersive consumer listening experience;
Bluetooth Smart – combining disruptive thinking, a hunger for innovation and powerful Bluetooth Low Energy platforms to simplify the complex challenge of developing breakthrough wireless products quickly;
Automotive Infotainment – making the vehicle a better place by combining wireless connectivity, location and audio technology to create immersive in-car infortainment that delights drivers.
What you could be doing during your work placement
The role will be as Design Verification Engineer. Design Verification sits between RTL Design and product synthesis, layout and manufacture. We use EDA digital simulation engines such as Modelsim, Incisive and VCS to verify the RTL design virtually before we commit to manufacture. This means we get to analyse the design, write self-checking tests using both System Verilog UVM and embedded C, and to run and debug those tests using waveforms and logfiles. We spend a lot of time talking to the designers, analogue team and the software teams to make sure we cover all of the required functions of the SoC so we get a right-first-time product. In your placement you will learn System Verilog, Python, embedded C, EDA simulation tools, test coding, and debug.
What you will do:
Read design documents and analyse them for testability
Develop a test plan
Write tests in System Verilog
Write tests in embedded C
Debug the tests and report bugs to the relevant teams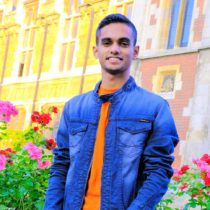 University:
University of Cambridge
Degree Course:
MEng Engineering
What appeals to me about Electronics?
Electronics has always made me think creatively to solve different problems. Being inspired by computers, I was always keen to explore how they work and how to improve the current architecture by taking cues from existing ideas and technologies. The application of information communication via electronics really intrigues me as the fundamentals to bring it to practical use relies on very simple engineering principles.
Why I chose Qualcomm?
Qualcomm is a leading company in processor development, and I believed that working with one of the most contemporary firms would not only extend my knowledge in electronics but also help me to develop as a well-rounded engineer. The broad overview of the whole design process and how such a large company works as a team was incredibly insightful and encouraging. There was a lot to learn from everyone and working on my own project really developed me as an engineer.
My work and responsibilities
Working in a small team with a supervisor, I was assigned a project consisting of developing an existing verification system (written in C and Python) further for the machine learning developments added to Qualcomm's proprietary processor. There was a lot of background knowledge that needed to be gathered and hence I learned a lot about various processes including CPU verification, hardware development and understanding algorithms developed for hardware.
My interests
Being a keen chess player, I started a chess club at my college and love playing in tournaments online and over-the-board. As an active and analytical creator, I also love singing, gaming and programming and in general creating things. I also like playing badminton with friends and family and rowing at my college.
Meet one of our Engineers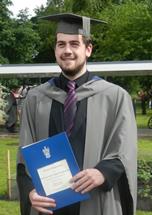 Job Title:
Graduate Engineer R&D Lab
How I ended up studying Electronics
I was always interested in computers growing up and building them from scratch and wanting to know how they worked; I went to College to further this computer interest, but was disappointed that it was related more to the use of computers. Whilst applying through UCAS I stumbled onto Electronics Engineering which instantly hit my interests. I did a foundation year at University of York which consisted of doing GCSE, AS and A Level Maths, Physics and Electronics. It was tough, but I made it through and got a place on to my undergraduate course "BEng in Electronics and Computer Engineering".  I finished my undergraduate with a 2:1, during my 2nd year I did a course on Microprocessors where we learnt about VHDL, this drove my interest to stay to do a Masters in "Digital Systems Engineering" where I learnt how to build a MP3 player on a FPGA and we designed and built the boards ourselves.
Why I chose Qualcomm

After university I knew I had a strong interest in Hardware Engineering and Qualcomm sounded amazing. At interview everyone I met was very reassuring and welcoming to me and this settled my nerves. The job I was applying for was a Graduate role in the R&D Lab group where they produce development hardware for the projects. This sounded very interesting as I had done a bit of PCB work during my Masters and Final year of my BEng and wanted to learn more in this area.
When I am not working
As I moved to Cambridge from Leeds, I am still getting to know the area, but I love to investigate the city (Punting is fun!) and cities around it. London is less than an hour away and is great for a weekend away. I also like to go to the GYM and have helped out on a Bluetooth finger print scanner project.