Our technology enables the creation of new markets and transformation of industries and society. Arm Ltd
Placement Location
Manchester, Cambridge or Sheffield
Type of Placements Offered
• Summer placements • 12-month placements • 6-month MEng placements
Restrictions/Notes
(1) Students must be in the penultimate year of their degree; (2) Candidates should specify whether they are interested in software or hardware
2023/24 Scholarships
Multiple new scholarships
Who we are and what we do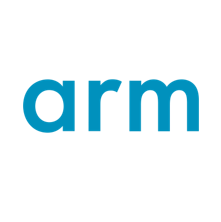 Arm is at the heart of the world's most advanced digital products. If you have a smartphone, digital camera, digital TV, gaming console or a smart meter at home, you've already used an Arm Powered product. Over 125 Arm Powered products are shipped every second and over 35 billion Arm technology-based chips have been shipped to date, making us the world's leading semiconductor Intellectual Property (IP) supplier.
At Arm you will shape the future of technology and collaborate in the development of next-generation Media Processors, CPUs, System components and System Solutions to power billions of digital devices worldwide.
We'd like you to bring passion for creativity, the power of team-working, and enthusiasm for new technologies; in return, we will provide you with mentorship, a collaborative environment for you to grow your career and invent outstanding things that will be the foundation for innovative products for years to come! The kinds of students who thrive at Arm take their love of learning beyond their experience of formal education and develop ideas in their own time. This is the energy that interests us.
With offices around the world, Arm is a diverse community of dedicated, innovative and highly talented professionals. By enabling an inclusive, meritocratic and open workplace where all our people can grow and succeed, we encourage our people to share their unique contributions to Arm's success in the global marketplace. Our culture is open and relaxed, where collaboration and contribution are central to progress.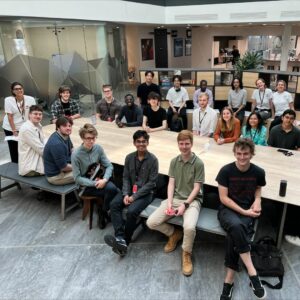 To read about Arm's Diversity, Equity and Inclusion policy, please click here.
What you could be doing during your work placement
You will have real responsibilities from day one and you will get support and mentorship from skilled engineers that will help you succeed. Through teamwork, training, and dedication to personal development, we ensure that every undergraduate begins their developmental journey to become a first class Arm engineer.
You will work in a multi-site, multi-cultural environment and will have the opportunity to work on different projects and interact with diverse groups. You'll also be offered a rich range of social experiences which you'll find invaluable for network building.
Software Roles:
Our software supports a whole ecosystem, from embedded firmware through operating system kernels, compilers, libraries, developer tools, applications, and web technologies. We work in the open source community, build tools to support our internal processes and create commercial software products. Whatever your focus in software engineering, Arm will help you to grow your skills whilst working on projects that drive technology forward for our billions of end-users.
We are looking for students who are self-driven, independent problem solvers, technically versatile, willing to be flexible and accept new challenges. An interest in how computers, compilers or operating systems work, experience of building software outside of the classroom and/or contributions to open source projects would be advantageous.
Hardware Roles:
Your role will be to collaborate and grow with us as a peer in any team, learning about new technologies we're developing, contributing new features into our deliveries, reviewing your peer's code and improving existing methodologies. You will directly influence the design of hardware IPs that are used extensively in a wide variety of devices, from mobile phones, tablets to sensors, servers and automotives.
We have exciting opportunities in the following groups:
CPU group is involved in designing mainstream processors ranging from high-performance cores to low-power micro-controllers. The CPU group also delivers safety based enhancements, like Software-Test-Libraries (STL) for CPU IPs which improve the reliability of systems using these IPs in the real-world.
GPU group develops the Mali range of graphics processors which are shipped by Arm partners in a host of devices from the newest premium range smartphones to the latest low-power wearables. Engineers are assigned to a core technology team and given design or verification tasks which contribute to current product developments, giving people the chance to develop into specialists in a particular field.
Performance Modelling team is in charge of the development and maintenance of the software models used to explore the design space and identify the micro-architectural features for future cores. Performance modelling engineers analyse CPU bottlenecks, discuss, propose and explore ideas that improve the micro-architecture.
 In the Systems groups we develop complex system IP components, essential to achieving both high performance and low-power system-on-chip designs as well as develop systems that integrate them, along with other IP, such as CPUs. System IP development teams focus on complex IP such as interrupt controllers and memory management units, requiring designs to be highly configurable to meet multiple market needs, as well as low power and area efficiency.
In CPU, GPU and the Systems groups, we have Implementation teams who build all Arm IP and systems solutions using leading silicon process nodes.
About the roles
As a Design Engineer, you will develop IP in a hardware description language (HDL), working with the rest of the design team to deliver a product with leading power efficiency and performance. You will implement Arm IP in the leading-edge silicon process nodes using industry leading design automation tools.
As a Modelling Engineer, you will contribute to the definition of the next generation of Arm's IP products, analysing trade-offs between different options via micro-architecture modelling and proposing new ideas.
As a System IP engineer, you will develop IP crucial for realising a working SoC, linking CPUs with peripherals and memory systems.
As a Systems Engineer, you will develop system solutions using Arm IP that will showcase the capabilities of the Arm IP portfolio.
As a Safety Engineer, you will design a set of hardware and software techniques which will aid in improving the safety and reliability of Arm's IP products.
As a Verification Engineer, you will verify IP to the highest quality standards using a wide range of methodologies – constrained random simulation using testbenches written in SystemVerilog, running real applications on emulation or FPGA platforms, and using formal methods.
We are looking for students who are passionate about a career in digital hardware to work on a spectrum of cutting edge products. You will be creative, innovative, enthusiastic about new technologies, enjoy programming and have a knack for problem solving. To read more about the Arm interview process, please click here.
University:
University of Cambridge
Degree Course:
MEng Engineering
What appeals to you about Electronics
My particular motivation to study Electronics stems from my fascination with the evolution of mobile devices as they have become increasingly thinner, smaller, more powerful, and streamlined. Working as an Electronics Engineer allows me to live out my childhood fantasies of having a tangible influence on products people use.
Why I chose Arm
I chose to apply for a scholarship with Arm because they are at the forefront of semiconductor innovation and are one of the companies that I have always dreamed of working for. Furthermore, gaining hands-on experience is the only way to improve your skillset and proficiency in tackling problems, and working at Arm was the perfect way to achieve this.
My work and responsibilities
I was placed in a small team called the formal team, where under a line manager, I first spent some time taking courses on formal verification, as well as various tools and coding languages that I would need to be acquainted with before being able to work. My team was very helpful with addressing any issues or questions that came up, creating a smooth transition to working. My main responsibilities involved updating and adding features to a website that displayed verification data, as well adding a page that displayed usage statistics by different projects within Arm.
My interests
Outside of Electronics, I enjoy playing chess and even though I do not have the time now to pursue it as seriously as I have done in the past, I still enjoy playing against my friends as well as online occasionally. I also enjoy rowing for my college at university, as well as playing badminton every week.
Meet one of our Engineers
Job Title:
Software Engineer
Software's deeper potential with Diane
Diane was recently promoted from graduate to permanent software engineer in our Manchester office. And as someone who's digging deep into machine learning and the optimisation in C++, she knows Arm does far more than design advanced processor chips: "I realized how massive the software side is. It covers everything from compilers and debuggers to the AI-powered Internet-of-Things, 'computing at the edge' and all this far out, but reachable technology we're enabling. So opportunities just exploded for me everywhere."
Diane's experience
Before she became a graduate, Diane joined us on a placement between her second and third years of university. And even though she was high in demand with employers, Arm topped her list: "I already had an offer from a very big competitor, but I went to the Arm interview and fell in love – with the office, the people, the vibe and, most importantly, the fancy espresso machine for which the Manchester office is so famous. My manager was so keen to expose me to as much as possible. I did research tasks, investigation projects, open source development and even ended up contributing to an actual commercial product. It was mind-blowing experience for a second-year."
But the main appeal for Diane? Our influence over what the future will look like: "If you care about the issues facing society and you want to actually make a difference from within a tech company, Arm is one of the best places to do it. Our people really care about the world and each other, and that is obvious to me from our amazing company culture, the volunteering opportunities and of course, the benefits package. But, then, if you just want to be a better programmer as soon as possible, that's fine too. You'll meet experts in every area, from computer architecture to machine learning. I like that about Arm – although it's so big, it feels small. If you need the help of an expert, they're always within reach."