STMicroelectronics is a global semiconductor company. STMicroelectronics
Placement Location
Edinburgh
Type of Placements Offered
• Summer placements • 6-month MEng placements
Restrictions/Notes
(1) No 12-month placements; (2) No first year students
2023/24 Scholarships
At least one new scholarship
Who we are and what we do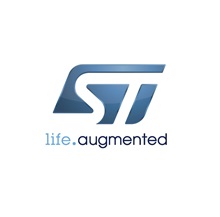 The STMicroelectronics Edinburgh Design Centre combines pioneering imaging expertise in CMOS (complementary metal oxide semiconductor) technology with the broad portfolio of ST IP (Intellectual Property), core, libraries and technologies. This unique combination of strengths has opened new perspectives in the 'system on silicon' introduction in the consumer, computer, wireless communications, automotive and industrial markets.
The Edinburgh Design Centre is the largest single site within the division hosts different disciplines deployed by the division ranging from initial system and algorithm development through full custom sensor and module design through to product engineering and customer applications.
What you could be doing during your work placement
ST's products are found everywhere today, and together with our customers, we are enabling smarter driving and smarter homes, factories, and cities, along with the next generation of mobile and Internet of Things devices.
You will be working as part of a design team (analogue, digital/firmware or algorithm), imaging systems, optical engineering or application software teams at our Edinburgh Design Centre. You will be given the opportunity to experience life as an engineer, working on real projects providing exposure to different engineering disciplines with opportunities to research future developments aligned with our product strategy. We look for enthusiasm, willingness to learn, flexibility and pragmatism.  At ST (Edinburgh) our business focus is on: Photonic Sensors: Auto-focus Assist, Proximity Detection, Gesture Control, Wireless, IoT, medical, industrial, automotive and wearable devices.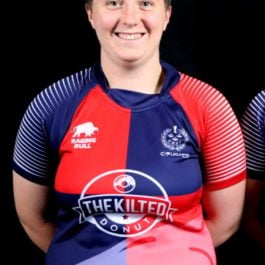 Sponsor:
STMicroelectronics
University:
Heriot-Watt University
Degree Course:
MEng Electrical and Electronic Engineering
What appeals to you about Electronics?
I have an interest in electronics because it's such a huge and varied part of modern day life. Almost everything now depends on electronics to improve a process, whether that be to automate a task or to simplify a task. The expansion of electronics from when I was younger to now is amazing and I can only hope I get to be a part of the future of electronics.
Why did you want a scholarship with STMicroelectronics?
I chose to do a summer internship at STMicroelectronics because the students get to be involved with real projects within the company. Getting to understand how a project is run within a company like ST was a great experience.
What type of work have you been involved with during your placement?
My summer internship at STMicroelectronics started at the end of May until the beginning of September. During my placement I was working in the Data and Knowledge Engineering team within the Imaging Division based in Edinburgh. I was given the task of looking into different types of hardware that were built specifically for machine learning. Looking into this, I was asked to find out how they work and what they're capable of, and if they would be suitable for what is required of them. I also looked into inference times on the devices, as well as how easily the devices would be able to integrate into the ST environment. I was involved with a variety of different projects with lots of people within my team, and I worked with a variety of different environments that I did not have the chance to use before, such as Linux operating systems on the command line. The placement also allowed me to present my work in numerous ways with different groups of people, such as weekly meetings with my team, or presenting to the whole of the Edinburgh team alongside other interns in a poster session. This was a really good opportunity as I hadn't had the chance to do that in university due to the covid pandemic.
What are your hobbies and interests?
I enjoy playing rugby; I play for my university team and a local premiership team in Edinburgh. I have played since high school and have been lucky to continue my hobby in university. It has really helped expand my teamworking skills which have been invaluable in my academic life, as well as my personal life.