Dukosi's technology makes batteries simpler, safer and smarter. Dukosi
Placement Location
Edinburgh
Type of Placements Offered
• Summer placements • 12-month placements • 6-month MEng placements
2023/24 Scholarships
We are not offering any new scholarships this year
Who we are and what we do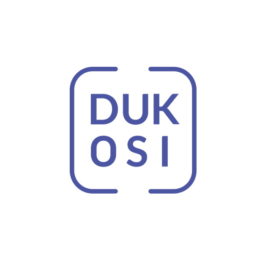 Dukosi is a global fabless semiconductor company based in beautiful Edinburgh, Scotland. Our technology drives innovation in batteries for electrical vehicles and industrial storage. We have developed technologies to remove over 95% of the wires, harnesses, and other hardware from battery packs, communicating data from each cell in the battery using contactless technology. This makes batteries lighter, smaller, and more efficient. Now we're working with some of the world's biggest names in the automotive industry and directly with battery cell and pack manufacturers.
Engineering placements with us will encompass a whole range of activities. We give our engineers the autonomy and the support to innovate, as well as creating a supportive environment where everybody works together to bring projects to their conclusion. We have a range of highly experienced specialists, working hand-in-hand with those early in their careers. With Dukosi you'll learn quickly, untethered from corporate restrictions.
Dukosi's technology makes batteries simpler, safer and smarter. With us you could be working with wireless technologies, RF, analogue and digital IC design, mechanical design and manufacture, and with our international fab and test and verification partners.
Dukosi was founded in 2003 as a contract engineering company. In 2014 we started working on the next generation of battery management systems, developing, and patenting a new architecture and technologies that changes the way battery packs are designed and built. We now have offices across the world, from Michigan to Seoul. We are headquartered in Edinburgh, Scotland.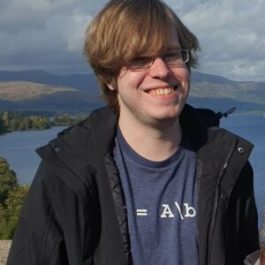 University:
Heriot-Watt University
Degree Course:
MEng Electrical and Electronic Engineering
What appeals to you about Electronics?
I've been interested in the way electronic devices work from a young age. However, it wasn't until later on in secondary school that I realised I could transform my love of designing and tinkering into an interesting career. This led me to pursue a degree in Electrical and Electronic Engineering at Heriot-Watt University.
Why did you want a scholarship with Dukosi?
I'd known about Dukosi for several years prior to my placement through some past collaboration with HWRacing, Heriot-Watt University's Formula Student team. Dukosi stood out as their wireless battery management ASIC technology was very interesting to me. Not only that, one of the primary markets for Dukosi's technology was the automotive market, so it seemed like the perfect fit.
What type of work have you been involved with during your placement?
During my six-month placement, I worked on enhancing the RF capabilities of Dukosi's ASICs. This involved signal processing algorithm development, software development in Python, and RF measurement and testing. Prior to this placement, I had very little experience with software development, and had to work hard to gain the required skills in a short timeframe. Overall, I really enjoyed my placement. The people at Dukosi are fantastic, and from day one I felt like part of the team.
What are your hobbies and interests?
I'm a fan of motorsport and transportation systems in general. This interest led me to joining HWRacing, which I have been a part of since I started my degree. I now spend almost all of my free time helping lead a team of over 70 students to develop HWRacing's first running electric vehicle. Outside of engineering, I often go to concerts and enjoy walking.