Our team is at the forefront of the artificial intelligence revolution, enabling innovators from all industries and sectors to expand human potential with technology. Graphcore
Placement Location
Bristol
Type of Placements Offered
• Summer placements • 12-month placements • 6-month MEng placements (3rd year only)
Restrictions/Notes
No final-year MEng placements
2023/24 Scholarships
We are not offering any new scholarships
Who we are and what we do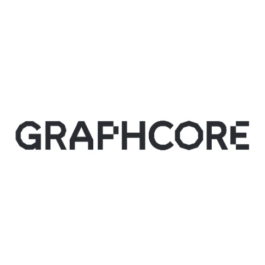 Graphcore has created a completely new processor, the Intelligence Processing Unit (IPU), specifically designed for artificial intelligence. The IPU's unique architecture means developers can run current machine learning models orders of magnitude faster. More importantly, it lets AI researchers undertake entirely new types of work, not possible using current technologies, to drive the next great breakthroughs in general machine intelligence. We believe our IPU technology will become the worldwide standard for artificial intelligence compute. The performance of Graphcore's IPU is going to be transformative across all industries and sectors whether you are a medical researcher, roboticist or building autonomous cars. Our team is at the forefront of the artificial intelligence revolution, enabling innovators from all industries and sectors to expand human potential with technology. What we do, really makes a difference.
What you could be doing during your work placement
As an intern at Graphcore you'll work on meaningful projects from day one, gaining on the job experience as well as building your technical knowledge. Working at Graphcore is challenging and rewarding. You could be designing, building and debugging hardware test systems in our Hardware team, writing scripts and debugging or researching ideas and concepts within our Software team or gaining experience designing AI chips using the latest EDA tools in cutting edge deep sub-micron technologies within our Silicon team.
Beyond the day job, there are a large amount of social activities from cycling, yoga, running and football right through to a board game group. We also have a company social evening every 3 weeks where all employees can come together outside of the workplace. We welcome people of different backgrounds and experiences and are committed to building an inclusive work environment that makes Graphcore a great home for everyone.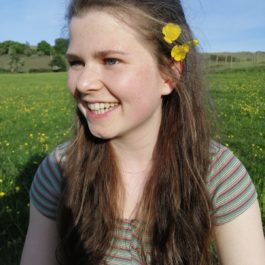 University:
University of Southampton
Degree Course:
MEng Electronic Engineering with Artificial Intelligence
What appeals to me about electronics
Electronics is a field which is continuously evolving and progressing, impacting every area of our society. This fast pace and broad scope mean i know that a career in electronics will be exciting and give me a vast range of job opportunities. It is remarkable to think that the knowledge i gain by studying electronics has the potential to radically change the future.
Why I chose graphcore
When applying for a ukesf scholarship, graphcore was the company that stood out to me the most because of the unique and innovative technology that it develops for machine learning. Due to the large range of teams at graphcore, i knew that gaining a scholarship with them would also give me the opportunity to get experience in multiple areas of electronics before my graduation.
I was offered another scholarship from a different company, but decided to accept the offer from graphcore because everyone was so welcoming and enthusiastic when i went for my interview.
My work and responsibilities
During my placement i joined the silicon team, where i was working to improve the silicon design flow with respect to clock domain crossing. This involved writing python and systemverilog scripts, writing some documentation and using clock domain crossing tools.
This was really helpful in developing my coding and debugging skills, but also gave me the opportunity to see first hand the kind of work i could be doing after i graduate.
My interests
I enjoy music, especially playing the clarinet and piano. I have been playing in orchestras since i was in primary school. From a young age i have also enjoyed competing in cross-country and fell running races. Since coming to university, i have picked up kickboxing and become involved in a local church.
Meet two of our Engineers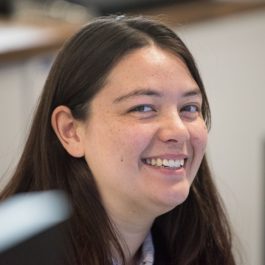 Job Title:
Silicon Product Engineer
Why I chose to work at Graphcore
During my final year of university I was looking for job opportunities and found Graphcore. When I came in for the interview everyone was very enthusiastic about what they do and I still see it here after having worked here for two years. People work here because they want to be here. That enthusiasm is infectious.
It was a very good opportunity for me to work for a small company which is working on such new and interesting technology. Graphcore also have a very nice and relaxed working environment which was very encouraging.
What I do
I work in the product test and diagnostics team. I have been at the company for about two years and in that time I've worked to help create our original test systems for our first chip. Now I still work in the lab with maintaining and improving our in-house test systems but I am also the technical lead for our reliability system for HTOL (High Temperature Operating Lifetime). It's an interesting job where I get to combine my hardware and software skills with real world practical applications.
My background & advice for current students
I have a Masters in Electrical & Electronic Engineering from the University of Bristol and I was UKESF Scholar of the Year for 2016. Joining the UKESF really helped me as it meant placements every summer. My advice for current students would be to try to get a summer placement every year. It really helps to get a feel for a real work environment as well as to help decide what you may want to do after graduation. When interviewing be enthusiastic and don't be afraid to get the wrong answer just show your thought process and that you've attempted the question.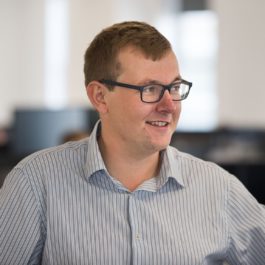 Job Title:
Logical Design Engineer
Why I chose to work at Graphcore
The opportunity to work on a brand new chip architecture competing in the AI space. I have always had an interest in machine learning so it was a great opportunity to learn more and apply the skills I have already gained at the same time. The company also has the great start-up feeling without the restriction on resources, and of course this includes the work culture!
What I do
My core role is implementing the microarchitecture for the chip. This involves writing SystemVerilog, generating microarchitecture documentation and working with architects on the specification. In the course of my time here I have also been involved with verification, characterisation and design for test. Engineers at Graphcore have the ability to shape their own workload and moving between disciplines is encouraged, so I look forward to trying something different soon.
My background & advice for current students
I studied Electronic Engineering at the University of Southampton and during the second year I applied for the UKESF. I was accepted for a scholarship by securing a place at Cambridge Silicon Radio (CSR has since been acquired by Qualcomm).
When graduating in 2014 I decided to try something different and joined Cambridge Design Partnership to get good exposure to many different projects through a consultancy. I enjoyed the large breadth of projects and learnt a lot for my time there, but in 2017 I wanted to move back to chip design and Graphcore were reaching out for new people.
My advice to students is to use this opportunity to sample working in different disciplines. This could be requesting to move teams within a company or trying a different company completely after your scholarship.