Blighter Surveillance Systems
Blighter radars combine patented technology and advanced processing techniques Blighter Surveillance Systems
Placement Location
Great Chesterford near Saffron Walden, Essex
Type of Placements Offered
• Summer placements • 12-month placements • 6-month MEng placements
2023/24 Scholarships
We are not offering any new scholarships this year
Who we are and what we do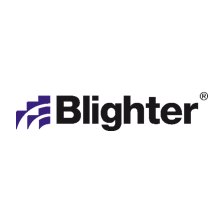 Blighter Surveillance Systems Ltd is a UK-based electronic-scanning radar and sensor solution provider. Blighter radars combine patented technology and advanced processing techniques to achieve market-leading performance and reliability.
What you could be doing during your work placement
Electronics: Design and development of an electronics unit to improve radar automated testing.
Software: Development of a new feature for BlighterView HMI to be implemented in C++.
Placements would involve working with engineering development tools, radars and ancillary equipment.
Meet one of our Engineers
"I am a recent graduate in Electrical and Electronic Engineering with a keen interest in radio systems, having become a radio amateur while at university. Since joining Blighter, I have undertaken a wide range of projects involving characterising the performance of microwave RF modules and working on automated radar testing.

I think that Blighter has a great environment to work in, where you will have colleagues with a wide variety of engineering backgrounds from which to draw knowledge from. I have no doubt that completing a placement here would help develop your skills and provide an interesting, fulfilling time outside of the university environment."