We have won the 3D printing industry OEM of the Year Award and made The Times Top Track 100 for the 100 fastest growing tech companies in the UK. E3D
Placement Location
Chalgrove, Oxfordshire
Type of Placements Offered
2023/24 Scholarships
We are not offering any new scholarships this year
Who we are and what we do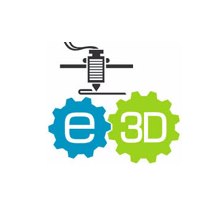 E3D is a 3D printing company based in rural Oxforshire. We specialise in the design and manufacture of extrusion systems for FDM printers. We are a small company, employing around 50 people, however we are growing rapidly and have a global presence in the 3D printing industry, having won the 3D printing industry OEM of the Year Award and made The Times Top Track 100 for the 100 fastest growing tech companies in the UK. Our engineering team of about ten people are involved in many aspects of the business, be it new product development, production support or quality control.
What you could be doing during your work placement
As an electrical engineering intern at E3D you could be involved in a range of R&D projects to develop new extrusion system hardware, which could involve a range of disciplines, such as temperature control, motor control and PCB design. You could also be involved in developing our production line, responsible for developing semi-automate production equipment, involving additional skills such as programming in Arduino C and managing databases in SQL.
Meet one of our Engineers
Robert is a recent graduate in Electrical Engineering, currently splitting his days between using his PCB design skills to develop a heated build surface (new product) and running/developing an automated test rig that measures extrusion force, allowing fundamental research to be carried out into how our next generation of extruder performs.