We are built on strong foundations that stem from our founder's passion for innovation, quality and reliability. Grant Instruments
Placement Location
Cambridgeshire
Type of Placements Offered
• Summer placements only
Restrictions/Notes
Knowledge of PID controllers and good understanding of debugging techniques and tools beneficial
2023/24 Scholarships
We are not offering any new scholarships this year
Who we are and what we do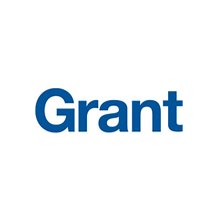 As a pioneer of temperature control, Grant Instruments have for decades been developing innovative scientific and data acquisition tools to the scientific, healthcare and industrial markets worldwide. We have built up a global presence, across 70 different counties and have over 60 employees across the USA, India, Singapore and in our UK HQ on the outskirts of Cambridge.
In all three markets, we bring industry leading products that give high-performance and reliability. Our products are built in the UK and EU with regionally based teams to manage customer needs, offering the perfect blend of people and precision built products. We are built on strong foundations that stem from our founder's passion for innovation, quality and reliability. Our principal value 'speed of service' remains at the heart of all we do today.
What you could be doing during your work placement
During your time at Grant, you will work as part of the Research and Development team alongside our Engineers supporting the transition of our current products and new product development. This will include working on controllers for our main products concerning heating, cooling and data acquisition. The role will involve working with WIFI and Bluetooth modules, while incorporating some cloud based technology. There will be some functional checking and testing the output of others' programming, analysing test results, software coding, and firmware bug fixing.
Meet one of our Engineers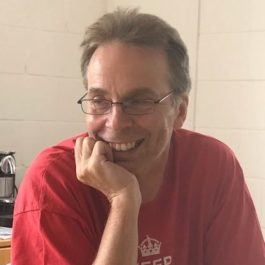 Job Title:
Electronics Engineer
My experience at Grant Instruments
My main responsibilities are in three areas; assisting with the initial specifications of new products, doing some of the design and development, and then testing the product for standards compliance. At the initial specification stage, the work is trying to align what the Marketing Department want, what the customers want, what the customers need, what we can actually achieve, and the cost. This stage and the design stage can also involve research into new technologies, techniques, and components that we can use.
Once the specification is almost finalised then the design stage begins, at which point I get to do some electronics and circuit design; although we no longer lay out our own PCBs these days. The main part of my job then becomes the design and actual writing of the firmware that runs on the electronics.
The testing phase begins when we have hardware and firmware which is getting near that of the final product. Although the compliance with safety and EMC standards has been thought about from the beginning of the design stage, it is only now that it can be thoroughly tested. The safety testing does involve the destruction of the item, sometimes deliberately but sometimes not, and that is when you learn the most.
When I am not working on new products I also help with things like component obsolescence on existing products, complicated technical enquiries from customers and occasionally our Service Department and solving problems in our Production Department.
Working for a small company means that you get to be involved in anything and everything. It also means that no two days are the same which makes it very interesting.
What I enjoy outside work
Outside of work I am very keen on driving and am the Chairman of RoSPA Advanced Drivers and Riders Cambridgeshire.