We pride ourselves on being an independent technology company, where scientists and engineers collaborate on projects vital for strengthening the UK's Defence and Homeland Security. Awerian
Placement Location
Cambridge
Type of Placements Offered
Summer placements only
Restrictions/Notes
(1) Open only to British citizens (no dual nationals); (2) Candidates required to undergo security clearance; (3) No first year students
2023/24 Scholarships
One new scholarship
Who we are and what we do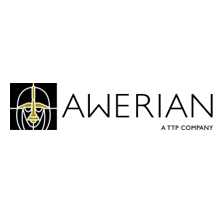 Awerian is a technology consultancy operating within the Homeland Security and Defence space based just outside Cambridge. We provide research and development services that extend and enhance the ability of the United Kingdom and its Allies to defend themselves and to protect the future prosperity of their citizens.
Awerian formed from an internal group within TTP plc which had been working in defence and related areas for more than 10 years. Now a TTP company, Awerian continues to leverage the facilities and broad experience of TTP Group whilst also refining its market-specific capabilities.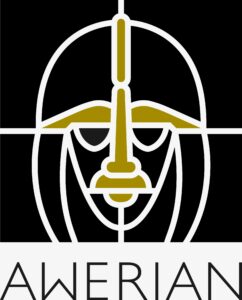 What you could be doing during your work placement
Are you looking for a memorable summer that will lay the foundations to your future career? Our internship is not only about kickstarting your career, but also about learning from experts passionate about their work and making life-long friends along the way.
At Awerian, we pride ourselves on being an independent technology company, where scientists and engineers collaborate on projects vital for strengthening the UK's Defence and Homeland Security. As an intern at Awerian, you will be part of a team at the forefront of this innovation race to defend and protect the UK from the latest technological and cyber threats.
During this internship, you will contribute to exciting projects to get hands-on, practical experience and learn more about what a career in innovative technology and product development can offer. As Awerian is a multi-disciplinary environment, you will work alongside talented people from a wide range of academic STEM backgrounds – from engineers to physicists – getting to learn from them, whilst also making your own mark on projects.
Awerian is no ordinary research and development consultancy. Part of the TTP group; the organisation is an employee-owned business; you will be based at our smart and well-equipped offices and laboratories based just outside of Cambridge.
Our working culture encourages entrepreneurship, shared ideas and technical collaboration, while providing you the freedom to do your best work. Awerian's non-hierarchical structure will provide you with the opportunity to take on significant responsibilities.
Other benefits include: Free lunch and all-day fresh fruit; 25 days' annual holiday (pro rata), plus bank holidays; lunchtime activities on offer, such as Zumba, football and the TTP rock band; discounts and memberships to local sports facilities and the theatre; access to a cycle to work scheme.
We are looking for future Electronic Engineers who like variety and are ready to create their own opportunities within Awerian, who operate within the defence space. You will have the chance to participate in all areas of the work we do, including time in the lab, joining team meetings, and interacting with our clients.
Our business revolves around collaborating with one another to tackle genuinely hard problems. Equality and diversity in the workplace are some of the most challenging problems facing society. We continuously strive to do better, and we fundamentally believe in the power and importance of diversity – both for our community and for the overall success of our business. We therefore encourage applications from all individuals. Whatever your background, whatever your identity: we would love to hear from you.
Meet one of our Engineers
Job Title:
Electronic Engineer - Consultant
Would you recommend the Scholarship Scheme to current students?
Yes, placements give you valuable experience and UKESF provided a good way to apply to a variety of companies. The summer workshop that UKESF ran was also a great experience.
Technically why would you recommend doing an internship at Awerian?
I think that the fast paced, varied projects at Awerian lend themselves well to internships. An intern could be working on a task/project that could just as easily have been done by a Consultant here, and as a result they can make meaningful contributions. The projects themselves are also extremely interesting and use state of the art technology. We also use a variety of electronic disciplines (e.g. digital, analogue, RF, software, firmware) so there are a lot of opportunities depending on what someone is interested in.
How did your experience help you prepare for post-education work?
My placements were extremely good for preparing me for work. They gave me a good experience of what it is like working in a real multidisciplinary engineering team and also, more generally, how engineering companies function. The experience of applying my knowledge in a practical industry setting was valuable and allowed me to adapt far quicker when I started working after university. I completed my UKESF Scholarship with another sponsor company in the defence sector, and was offered my graduate role there following my Scholarship, without needing to do any interviews.
Job Title:
Electronic Engineer - Consultant
The day to day at Awerian
The range of projects and opportunities at Awerian offer a broad scale of skill development. Over the course of the last year, I have been able to work on multiple projects of different natures, in fields such as AI optical vision, RF testing and development, and embedded programming for microcontrollers.
I recommend interning at Awerian. The environment is ripe with learning opportunities, offering both freedom and guidance. Working on substantial projects allows for skill development and exposure across multiple facets of engineering. Surrounding oneself with other experienced engineers and witnessing ongoing projects imparts practical knowledge. The consultancy nature of the company opens doors to a diverse range of projects, fostering growth. Moreover, there are various social and sports clubs that encourage networking and connecting with new colleagues.
I completed a UKESF scholarship at a defence company, and this provided me with invaluable insights into the dynamics of a professional workplace. I had the opportunity to translate my theoretical educational knowledge into practical, real-world applications, enhancing my problem-solving skills and honing my adaptability in various scenarios.