Our low-cost, high-quality, compact and efficient products perform everywhere from process control to home computing and from education to enterprise. Raspberry Pi
Placement Location
Cambridge
Type of Placements Offered
• Summer placements • 12-month placements • 6-month MEng placements
2023/24 Scholarships
At least one new scholarship
Who we are and what we do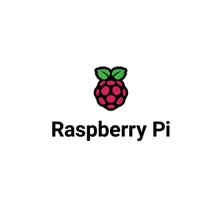 Raspberry Pi makes computers and microcontrollers that make technology accessible to people and businesses all over the world. We launched the first Raspberry Pi computer in 2012 with the aim of increasing the number of young people engaging with computer science; now, our low-cost, high-quality, compact and efficient products perform everywhere from process control to home computing and from education to enterprise. Increasing numbers of commercial customers are using our compute in embedded environments, for industrial control, in end-user computing, and in countless other applications. Since selling our first product in 2012 we've become the UK's bestselling computer company.
What you could be doing during your work placement
At Raspberry Pi, we are proud to foster an environment where those who work with us can do what they love and do it well. By joining Raspberry Pi, you are adding to a lean and passionate team who are dedicated to democratising technology and giving affordable access to computing tools to people across the globe.  Any student joining us will be providing a valuable contribution to the engineering team while also taking advantage of a fantastic opportunity to learn from an exciting, growing company.
We are a broad engineering team, covering electronic product design and manufacturing as well as ASIC (chip) design, software development (high and low level) and test systems development. We have no specific project here, we'd look to find a good candidate and then see what they might be best placed to work on. "