Working for us you will experience the entire cycle of the design, development and production of innovative equipment. Leonardo
Placement Location
Edinburgh
Type of Placements Offered
• Summer placements • 6-month MEng placements
Restrictions/Notes
(1) No 12-month placements; (2) Must have a minimum of 5 years permanent residency in UK; (3) Candidates required to undergo security clearance
2023/24 Scholarships
At least one new scholarship
Who we are and what we do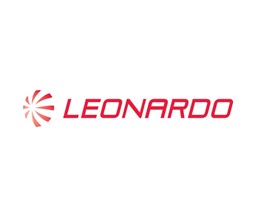 Leonardo is a global high-tech player focused on four activity sectors: Helicopters, Aeronautics, Electronics, Defence & Security Systems and Space. With headquarters in Italy and over 47,000 employees, Leonardo has a significant industrial presence in Italy, the UK, the U.S. and Poland, and an important network of strategic partnerships worldwide.
Leonardo designs and creates products, systems, services and integrated solutions both for the defence sector and for public and private customers of the civil sector, covering airborne and terrestrial, naval and maritime, space and cyberspace. In close contact with local customers and partners, Leonardo works every day to strengthen global security, provide essential physical protection and cybersecurity services for people, territories and infrastructure networks and support scientific and technological research.
Working across a number of sites in the UK, including Basildon, Luton, Edinburgh, Bristol, Southampton and Lincoln, 70% of the company's engineers and personnel have technical qualifications.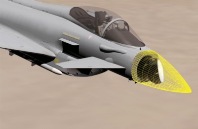 The majority of the Summer Placements (through UKESF) will be located in Edinburgh or Luton. These sites focus on developing exciting radars, integrated defensive aids systems, infra-red countermeasures and laser products for many different platforms. Among our many international projects, we provide:
When you start at Leonardo you will be joining a whole community of other placement students in the sameboat as you. This provides you with a great opportunity to get help and advice and make friends who share the same interests.

What you could be doing during your work placement
We carry out work that spans the full engineering lifecycle, from research through design and manufacturing to support. You may have the opportunity to develop new technology using the latest tools and equipment, to design, build and test new products.
You will get a chance to make a genuine contribution to some very important, real-life projects, while applying the knowledge that you've gained from your studies in a practical way. We have a wide variety of programmes that include electronic-based engineering (whether that's digital, analogue, microwave, firmware, software or at system level), so there are plenty of projects on offer and a lot of different challenges to enjoy.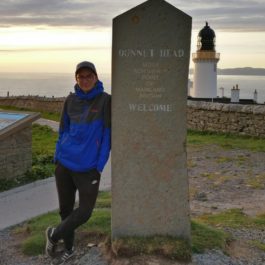 University:
University of Edinburgh
Degree Course:
MEng Electronics and Software Engineering
What appeals to you about Electronics?
Electronics is a great way of getting to understand how technology works, from the low-level hardware to the high-level software running on the circuitry. Applying theories that I have spent many years studying, to a subject with so much diversity, challenge and societal impact as Electronics is rewarding and fulfilling!
Why did you want a scholarship with Leonardo?
Leonardo is a multinational company that carries out a wide range of different projects on the cutting edge of technology. Leonardo Edinburgh specialise in designing and developing electro-optics and radar systems, many of which are deployed on some of the worlds most advanced aircraft such as the F-35 Lightning II and the Eurofighter Typhoon. Working in an environment where innovation and excellence is promoted so heavily, while being giving the opportunity to contribute to meaningful projects as a placement student made accepting an offer to work at Leonardo a no-brainer for me.
What type work have you been involved with during your summer placement?
So far at Leonardo, I've worked with hardware and firmware teams on projects that include production verification testing, specialist testing equipment design and development, computer vision applications developed for FPGAs and I've also worked on various STEM outreach activities. I found my firmware engineering placement very interesting and relevant. Firmware covers both higher-level programming and lower-level hardware design in the same area, which allows me to use skills from both the electronics and computer science parts of my degree.
What are your interests outside of work?
In my spare time, I enjoy playing squash, going top rope climbing and taking my mountain bike out on trails around Scotland. I'm also interested in the automotive industry, which led me to join the University of Edinburgh Formula Student team, where we design and construct a racing car to compete in Formula Student competitions.
Meet one of our Engineers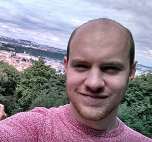 Job Title:
Graduate Hardware Engineer
Why I chose my degree programme
I always enjoyed designing and building things and discovering how things work, so a degree in engineering seemed ideal. With the world moving more and more into a digital and electronic domain, an electronics degree gave me the chance to gain the knowledge and practical skills to become part of that.
Why I chose Leonardo
As a company working in the defence sector Leonardo is always at the very forefront of technology. They are always innovating and trying to push the bounds of what is possible to create new state of the art products for their customers, and working here allows you to follow these new products all the way from conception through to full scale production and customer support.
My experience at Leonardo
I started at Leonardo during university completing two placements. A 13 week summer placement, and then a 6 month project in my masters year. Having this prior experience and knowledge of the business meant that the transition from academic life into working life on the graduate scheme with Leonardo was much easier. I am now working in the radar receiver team at Leonardo doing RF design work. This involves both designing and simulating circuits and then building and testing the prototypes in the lab, as well as doing testing and debugging of our existing receiver products.
What I enjoy outside work
I am very interested in music, playing in a Ceilidh band as well as currently trying to teach myself piano. Living in Edinburgh really encourages this creative side with the all the arts and music festivals every year. I also enjoy cycling (to work…), hill walking, and making good use of the free gym membership all Leonardo Edinburgh employees enjoy.