Scholars will gain experience as an integral member of the team working on real projects. R-P-R
Placement Location
Lymington (Hampshire)
Type of Placements Offered
• 12-month placements • Summer and 6-month MEng placements also offered (following completion of a 12-month placement)
Restrictions/Notes
(1) Requires 12-month placement for 2024/25. Additional summer or 6-month MEng placements in later years also offered; (2) No first year students
2023/24 Scholarships
One new scholarship
Who we are and what we do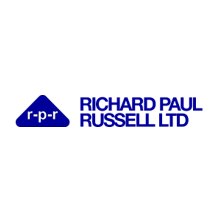 Richard Paul Russell Ltd  (R-P-R) is a British company, founded in Lymington in 1992, specialising in the design and manufacture of precision electronic wind weather monitoring and datalogging systems. We provide IoT and cloud-based solutions to our customers.
What you could be doing during your work placement
Placements will work within our R&D department, gaining experience as an integral member of the team working on real projects. Projects cover a wide range of skills, from server-side programming to embedded software and hardware development.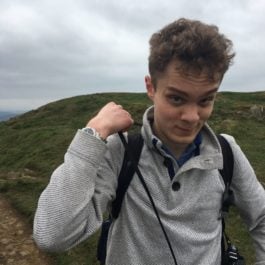 University:
University of York
Degree Course:
MEng Electronic Engineering
What appeals to you about Electronics?
I think I've always had an interest in electronics. When, at 7 or so, I got my first computer, one of the first things I did was take it to bits (after having first victimised the typewriter); from that (and poking in old CRT TVs!) my interest grew naturally to the point where – right now – I couldn't imagine doing anything else.
Why did you want a scholarship with RPR?
Not only is a UKESF scholarship too good an opportunity to pass up, I really felt that RPR was everything I was after – a company within my area of interest that promised to let me pursue a project from start to finish, with plenty of room for creativity and opportunity to work across many diverse areas, thanks in part to RPR's small size.
What type of work have you been involved with during your placement?
RPR's current and historical logging solutions all require either a good mains supply or a large solar panel and Lead-acid battery; these products are excellent for collecting critical data at a rapid rate though the solution is too power-hungry, short range, and expensive for many markets. To attempt to solve this, I worked with the other engineers at RPR to produce a new low-power, slow-speed Wireless Sensor Node – working on the hardware design (including the RF section), much of the firmware, and basic integration with our cloud platform: a true full-stack developer! Designing new hardware amidst severe global shortages was, on its own, a very valuable experience that I hope will benefit me in future.
What are your hobbies and interests?
In Electronics, I like to do anything that seems cool: Embedded, Valves, Pretty Lights, Dangerous High Voltage – the lot! Outside of that, I'm interested in Cyber Security, and I enjoy the outdoors: I love cycling and walking (fantastic in the New Forest!), and I do a bit of photography too.
Meet one of our Undergraduate Engineers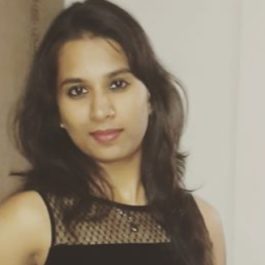 Job Title:
Undergraduate Engineer
Degree:

BEng Computer Hardware & Software Engineering at Coventry University
Why Computer Hardware and Software
Since a very early age, I have been fascinated with technology. I vividly remember the first time I was introduced to a computer. My love for computer science and its wonders has only multiplied since then. It is not just an exponentially developing field, it is also the most powerful one. I often find myself amazed at the idea that the state-of-the-art technology today can be completely obsolete before we realize it. Computer Science is undoubtedly at the forefront of this change. I have always found this change extremely inspiring. And studying Computer Engineering enables me to be a part of this change.
My experience at Richard Paul Russell Ltd
I am currently working at Richard Paul Russell Ltd as an undergraduate engineer. It involves a fixed-term contract of one year. My work at RPR is closely related to my degree course, which makes the transition from educational to industrial environment easier. I am involved in the project designing an instrument system for the company, which enables me to implement my hardware and software knowledge and skills to practical use. I mostly work on the software part of things, but understanding how everything is put together with hardware is very helpful. Working at RPR is an enriching experience in itself, not just academically but socially as well.
What interests me outside academics
I am an ardent reader. I read anything I can lay my hands on; books, magazines, newspapers, scientific journals and research papers. Apart from reading, I enjoy sports. Before joining university, I played basketball for my school and state for ten years. I also enjoy watching football. Other than that, I love traveling, visiting new places and learning about the life and culture in different parts of the world.