Working for us you will experience the entire cycle of the design, development and production of innovative equipment. Leonardo
Type of Placements Offered
• Summer placements • 12-month placements • 6-month MEng placements
Restrictions/Notes
(1) Must have a minimum of 5 years permanent residency in UK; (2) Placement is software and/or firmware focused; (3) Software/computing course content preferred for software placements
2023/24 Scholarships
We are not offering any new scholarships this year
Who we are and what we do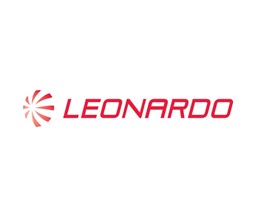 Leonardo is a global high-tech player focused on four activity sectors: Helicopters, Aeronautics, Electronics, Defence & Security Systems and Space. With headquarters in Italy and over 47,000 employees, Leonardo has a significant industrial presence in Italy, the UK, the U.S. and Poland, and an important network of strategic partnerships worldwide.
Leonardo designs and creates products, systems, services and integrated solutions both for the defence sector and for public and private customers of the civil sector, covering airborne and terrestrial, naval and maritime, space and cyberspace. In close contact with local customers and partners, Leonardo works every day to strengthen global security, provide essential physical protection and cybersecurity services for people, territories and infrastructure networks and support scientific and technological research.
Working across a number of sites in the UK, including Basildon, Luton, Edinburgh, Bristol, Southampton and Lincoln, 70% of the company's engineers and personnel have technical qualifications.
The majority of the Summer Placements (through UKESF) will be located in Edinburgh or Luton. These sites focus on developing exciting radars, integrated defensive aids systems, infra-red countermeasures and laser products for many different platforms. Among our many international projects, we provide:
When you start at Leonardo you will be joining a whole community of other placement students in the sameboat as you. This provides you with a great opportunity to get help and advice and make friends who share the same interests.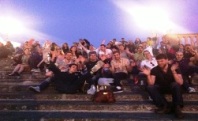 What you could be doing during your work placement
We carry out work that spans the full engineering lifecycle, from research through design and manufacturing to support. You may have the opportunity to develop new technology using the latest tools and equipment, to design, build and test new products.
You will get a chance to make a genuine contribution to some very important, real-life projects, while applying the knowledge that you've gained from your studies in a practical way. We have a wide variety of programmes that include electronic-based engineering (whether that's digital, analogue, microwave, firmware, software or at system level), so there are plenty of projects on offer and a lot of different challenges to enjoy.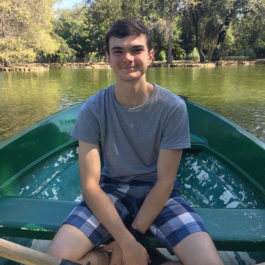 Sponsor:
Leonardo (Luton)
University:
University of Southampton
Degree Course:
MEng Electronic Engineering
What appeals to you about Electronics?
Electronics and the engineering behind it has always appealed to me ever since I built my first computer at a young age. The rapid expansion of the Electronics sector has allowed for things that were never thought possible to become everyday life, and that inspires me to make a positive impact on the world. It has always been my desire to create something that makes a significant change in the world for the better, and Electronics is the best way to make such a change as the possibilities are practically limitless.
Why did you want a scholarship with Leonardo?
I wanted to be sponsored by Leonardo for my scholarship due to the flexibility offered by the company, allowing me to move around and gain experience in different areas, such as hardware, text and firmware. This has helped me to expand my knowledge of the engineering life cycle and the industry in general.
What type of work have you been involved with during your placement?
During my time at Leonardo I developed a schematic design for a new product; this taught me how to use professional schematic software as well as expanding my knowledge of digital circuit design. I also began the PCB layout of the same design.
I have also assisted in testing the performance characteristics of an FPGA board in development, including writing up a test specification and testing the device for faults, this has helped to develop my practical skills in hardware and firmware debugging as well as with documentation. As a second year placement I also assisted with the Placement Project that first year placements undertake. My role was as an internal stakeholder and therefore I was responsible for giving advice and technical assistance to my placement team, this helped to improve my communication skills.
What are your hobbies and interests?
Outside of Engineering, I am an avid marksman at the university's Rifle Club and regularly partake in both university and county level competitions. I am also an Officer Cadet in the university Air Squadron, which enables me to go flying and to go on various exciting adventure training expeditions!
Meet one of our Engineers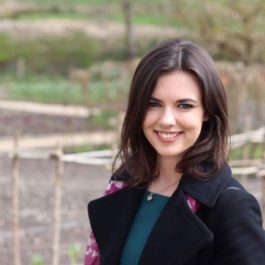 Job Title:
Graduate Systems Engineer
Why Electronics is important
While studying for a degree in Electronic Engineering I learnt analytical techniques, computer programming, MatLab modelling, engineering design and more! This all helped me realise my potential in systems and software, as studying electronics teaches you to problem solve, a skill which can be transferred to all types of engineering.
My experience at Leonardo
I first worked at Leonardo as a summer placement after my second year at university, as I was keen to apply knowledge from my degree to industry. During my first summer placement I worked in Supportability engineering, where I enjoyed learning how to code in Visual Basic but I didn't get to use my electronics knowledge as much as I had hoped.
I went back to Leonardo and completed a second summer placement, this time I worked in Test engineering. I enhanced my knowledge of hardware engineering drawing, circuit design and soldering. I also got involved in a coding project again. I really enjoyed this project because I was more confident in my coding ability and the software I was using, LabView, had a visual block diagram coding style. I found that I preferred my coding project to my other work especially the coding that had a visual element.
What I do now
I work in the Support and Service Solutions stream of Leonardo Airborne and Space Systems. I am a Graduate Systems Engineer; in my role I have engaged with customers, carried out stakeholder analyses and captured requirements for products. I enjoy working in a dynamic environment where I can use my skills as an engineer to design and improve the products. My team develop mobile and website applications to support data collection in the Typhoon repairs supply chain. I use my knowledge of coding from my degree and my summer placements in engineering to design and code data analysis tools and mobile wireframe prototypes.
Something about me
I am involved with the sport and social club at Leonardo where I run the site badminton club. As a graduate engineer I have the opportunity to get involved with running STEM outreach events, it is really rewarding to see school students get enthusiastic about engineering.