Dialog Semiconductor's chips are found in an impressive range of everyday products. Dialog Semiconductor
Placement Location
Swindon
Type of Placements Offered
• Summer placements only
Restrictions/Notes
No first year students
2023/24 Scholarships
We are not offering any new scholarships this year
Who we are and what we do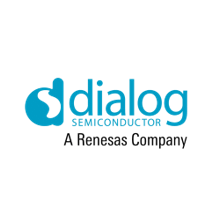 Dialog Semiconductor is a world-leading provider of low-power, advanced mixed-signal ICs creating the next generation of innovative, smart connected devices. In 2020, we generated US $1.376 billion in revenue and we currently have over 2,300 employees worldwide.
Working at Dialog we treat each other with respect and fairness, irrespective of gender, race, ethnicity, beliefs, sexual orientation, disability, diversity of thought and experience. We see our differences as strengths and are proud to have an inclusive workforce that values diversity.
We passionately believe that working at Dialog, you will be joining the brightest, most diverse, and ambitious talent in the Semiconductor Industry.
We recognize this past year has changed where and how we work. Currently, many roles are remote-based. As we transition back to the workplace, we'll continue to enable flexibility in working location and provide equipment to support our people in being effective wherever they are.
Dialog in Swindon
Working in our newly refurbished Swindon design centre, you will benefit from best in class facilities alongside some of the world's leading engineers in mixed signal IC design. It's a truly international environment where your ability is recognised, rewarded and challenged daily. You will work with cutting-edge technologies with some of our largest customers that lead the way in developing ICs for the latest Smartphones, Tablet PCs, Portable media devices and wireless audio. Swindon has continuously been at the forefront of engineering technology and with good travel links to London, Bristol and Bath, it is well known for its green areas and outdoor family activities. There is plenty to discover across the West Country.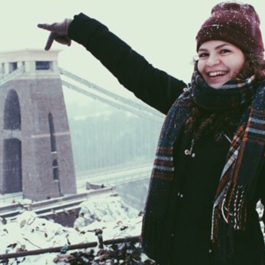 Sponsor:
Dialog Semiconductor
University:
University of Bristol
Degree Course:
MEng Electrical & Electronic Engineering
What appeals to you about Electronics?
I was drawn to Electronics because it is such an innovative and quickly advancing field of engineering, with countless applications in a variety of different industries, such as transportation, energy management, communications and healthcare. When applying to study Electrical and Electronic Engineering, I really liked the idea of using my problem-solving skills to have a positive impact on current and future technological development and research.
Why did you want a scholarship with Dialog Semiconductor?
Dialog Semiconductor is at the forefront of PMIC technology, so I was very interested in the opportunity to work alongside such knowledgeable and passionate people. After my interview with Dialog, I was even more excited at the possibility of obtaining a scholarship with them because of how much they valued a strong work ethic and how helpful and encouraging everyone was.
What type of work have you been involved with during your placement?
In my first year at Dialog, I was part of the Layout Team and worked on optimizing a comparator cell and its corresponding top level block. This past summer, I was part of the Digital Design Team, where I worked on a PMIC FPGA emulation improvement project. These placements have been extremely valuable to me, as I have had the opportunity to learn about the design, fabrication and layout of PMICs, as well as about hardware emulation and simulation debugging. I have also had the opportunity to learn how to use software, such as Cadence and Xilinx, which are leading tools that I will definitely need in my future work.
What are your hobbies and interests?
I enjoy playing the piano, going to concerts, travelling and doing sports. I'm also the secretary of the Bristol Electrical and Electronic Engineering Society, so I help to plan several events throughout the year.