BAE Systems Digital Intelligence
One of the world's largest defence and security companies with established positions in the cyber, air, maritime and land domains. BAE Systems
Placement Location
Guildford
Type of Placements Offered
Summer placements only
Restrictions/Notes
(1) Students must be in the penultimate year of their degree; (2) Open only to British citizens/no dual nationals; (3) Candidates required to undergo security clearance.
2022/23 Scholarships
At least one new scholarship
Who we are and what we do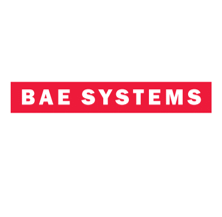 BAE Systems develops advanced defence and security technology. We employ a skilled workforce of over 85,000 people in more than 40 countries. We work for the UK and its partners and are one of the world's largest defence and security companies with established positions in the cyber, air, maritime and land domains.
Our UKESF Scholarship includes a placement in the Wireless Products team in BAE Systems Digital Intelligence. BAE Systems Digital Intelligence is the BAE Systems business focused on the Cyber Security and Intelligence market.
Please click here to watch a short video about the BAE Systems Digital Intelligence Wireless Products Team.
What you could be doing during your work placement
We are looking for Scholars with a passion for designing and building electronics.
Scholars will join one of our teams working on developing innovative mission critical electronics for our customers. Applications include high performance networking, space systems, software radios and underwater systems.
As a Scholar, you will be part of a project team who will coach you on the day-to-day skills required to deliver cutting edge electronics to our customers. Our projects include high performance digital and RF PCBs, including a wide selection of components and devices such as FPGAs, ARM processors, GPUs and microcontrollers. Our electronics products have to work in demanding environments from underwater to outer space!
You will be part of our Future Talent community, which organises training, networking and social events to get involved with.
Please be aware that due to the nature of our work, candidates must be eligible for UK Security Clearance. These restrictions mean that factors including your nationality, any previous nationalities you have held, and/or your place of birth may limit those roles that you can perform.
Meet one of our Engineers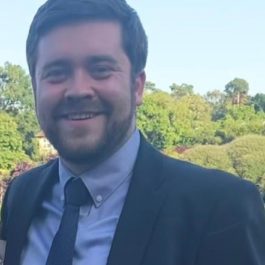 Job Title:
Senior Engineer
Why Engineering?
I have always loved Maths and Science, but always found I needed to know the answer to why something worked, or how I could apply that knowledge in the real world. Engineering for me was the perfect fit, using science, technology and Maths to solve real world problems and make a difference.
What its like to work for BAE Systems
I studied Engineering Science (MEng) at Oxford University, and had my first taste of BAE Systems during an internship in the summer of my 3rd year at university. I applied to BAE Systems simply because, as a leader in the cyber-security sector, it seemed like the ideal place to be on the front-line of technical progress in electronics engineering, and it didn't disappoint! First as an intern, then a graduate and now as a senior engineer at the company, I have been constantly challenged to solve tough problems, and continually explore and develop my knowledge as an electronics engineer.
Due to the fast-paced nature of cyber security, we often work in smaller project teams, and have to be really adaptable in how we work. This gives me a wonderful blend of the small company / large company ways of working. We give all of our engineers plenty of responsibility from day 1, and are compelled to be creative and collaborate within a close knit team. In the work I do, I still feel the heritage of BAE Systems, the long-standing care we have for our customer missions and values. Working for such a well-known and respected engineering company, you really feel like you can be a force for change.
A day in the life at BAE Systems Digital Intelligence
No day is the same at BAE Systems. You could speak to each electronics engineer here; and they would have a different story to tell. Personally, I love building things, and work primarily as a hardware development engineer. I am able to take a new concept or idea; and design some electronics to solve a problem or provide cutting edge capability for our customers. Seeing something I have designed come to life in the flesh never gets old.