Transforming Tomorrow Together - we make it possible to create the products, materials and therapies that will define our world in the decades to come and touch billions of lives. Renishaw
Placement Location
Wotton-under-Edge, Gloucestershire
Type of Placements Offered
• Summer placements only
Restrictions/Notes
(1) No first year students; (2) Students must have permanent right to work in the UK after graduation
2023/24 Scholarships
To be confirmed
Who we are and what we do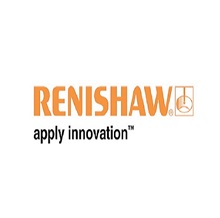 Renishaw is a global provider of manufacturing technologies, analytical instruments and medical devices. Our purpose is to make it possible to create the products, materials and therapies that will define our world in the decades to come and touch billions of lives. By pursuing our purpose, we can continue to be a world leader in precision technology and deliver on our vision to innovate and transform capabilities in manufacturing, science and healthcare through unparalleled levels of precision, productivity and practicality.
We work closely with our customers to solve complex engineering and scientific challenges and improve products and processes. Our unique blend of pioneering research and product innovation helps push the boundaries of what is possible, transforming product performance and touching billions of lives around the world. We have two operating segments: 'manufacturing technologies' and 'analytical instruments and medical devices'.
We have continued to protect our core businesses with exciting new patented technology and process developments, whilst also diversifying into new product and market areas. Throughout our history we have made a significant commitment to research and development, with typically around 13% to 18% of annual sales invested in R&D and engineering. This nurtures a powerful pipeline of measurement technology and manufacturing techniques that advance the development of diverse products and address pressing real-world problems.
We have more than 79 offices in 37 countries, with over 4,400 employees worldwide. Over 2,500 people are employed within the UK where we carry out the majority of our research and development and manufacturing.
What you could be doing during your work placement
Our technologies require many different disciplines, including electronic design and software engineering. 'Apply innovation' is not just our strapline, but a way of life for Renishaw employees and forms part of our core values alongside inspiration, involvement and integrity.
Our Electronic Engineers are involved from conception through to design of Renishaw's current and future products. As part of the Electronics design team, you could be involved in a range and variety of opportunities. These could include analogue and digital circuit design; creating embedded software to implementing VHDL and DSP functions; using passives through to custom silicon; implementing magnetic sensors to using opto-electronics; circuit design to PCB layout, including signal integrity and analysis.
We are looking for innovative, highly motivated and enthusiastic students willing to contribute and develop opportunities, whether it is with our manufacturing technologies, analytical instruments or medical devices, allowing them to work closely alongside our highly skilled workforce solving real-world problems.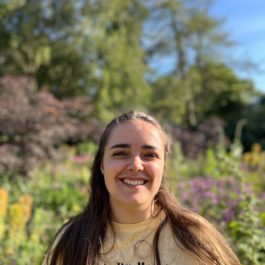 University:
University of Cambridge
Degree Course:
MEng Engineering
Why did you want a scholarship with Renishaw?
After doing my first year in university, I realised that I wanted to pursue electronics as a career, since I had enjoyed all the projects I'd undertaken at university and was fascinated by how it feeds into almost everything we use. I was made aware of the Scholarship after attending a summer school back in Y12 which talked a bit about UKESF and its role in promoting electronics to students, therefore I applied for the scholarship as it was a fantastic opportunity for me to develop my skills. After looking at all the companies I decided to go for Renishaw as they seemed to fit well with what I wanted; in their description they mentioned the possibilities of doing analogue and digital circuit design and VHDL (which were in line with what I was interested in learning more about) and when researching all the different areas that Renishaw is innovating in, I was fascinated by the technology that they pioneered for their precision measurement devices.
What type of work have you been involved with during your placement?
I am currently almost finished with my 9-week placement and have thoroughly enjoyed the work. So far it has focused on schematic and PCB design with initial small projects in MATLAB and the Zuken Design Suite. After I had gotten to grips with the software, I started on a project to boost signals sent from the probes on the precise measuring devices, which hopefully I will see get finished by the end of my placement. This has been an extremely useful experience as it has allowed me to gain an insight into what working in the company would be like, and has let me develop on the foundations that my course in university built.
What are your hobbies and interests?
I enjoy playing the piano, hiking and travelling – a hobby which had to take a bit of hiatus over lockdown!