Renesas Electronics Europe
After several months working in the team I was certain that engineering, and more specifically security, was what I wanted to do." Samantha, former Renesas Scholar & current Engineer / Security Analyst
Placement Location
Bourne End, Buckinghamshire or Harlow, Essex
Type of Placements Offered
Any placements
Restrictions/Notes
(1) Bourne End requires 12-month placement for 2023/24; (2) Candidates must specify which job/s they are interested in; (3) No first year students
2022/23 Scholarships
Multiple new scholarships. Please click here for this year's individual job specifications.
Please ensure you specify which job/s you are applying for in your application.
Who we are and what we do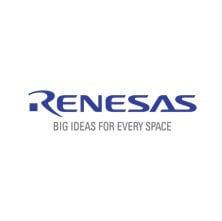 Renesas is working with leading-edge microchips and analog and power solutions. Focused on four key market segments, Automotive, Smart Home, Smart Factory, and Smart Infrastructure, Renesas guides people through their day whether at home, in their cars, at the office or factory, or elsewhere.
Renesas is currently ranked #1 in the world in the automotive semiconductor sector, concerning Microcontroller, showing the significant impact Renesas has made all over the world. Every newly manufactured car leaving the factory includes an average of eight Renesas microchips. Renesas products are also embedded in electric lighting, video streaming, and air conditioners; these are some of the products that enhance one's home life via the Smart Home. Typical Renesas products used in the Smart Factory include the communication controller and the capacitive touch sensor.
Renesas' technology enhances safety, convenience, and comfort every day, paving a path towards a better future. All Renesas products will impact one's life, making it easier and better.
Headquartered in Japan, Renesas was founded in 2010 with the merger of the three semiconductor divisions of NEC, Hitachi and Mitsubishi. With the integration of Intersil Corporation in 2017, more than 20,000 employees are contributing to Renesas operations, with offices and factories in Japan, Asia, Europe, North and South America. Overall there are 800 employees in Europe.
What you could be doing during your work placement
Successful candidates will join a development project team, meaning you will work alongside experienced engineers and contribute directly in a running commercial development. An assignment typically begins with a period of familiarisation under the guidance of a senior engineer. The size and complexity of tasks will increase for longer assignments and as your skills develop.
IC design projects involve development of microcontroller technology using state of the art EDA tools, design/simulation methodologies and verification techniques. These developments are in the domains of Automotive communications, control systems and new functional safety methodologies.
Embedded system projects are related to the application of microcontrollers in the domains of Automotive (In Car Entertainment, Human-Machine Interface, Vehicle control, Vision), Consumer (Energy metering) and Industrial (Smart Energy Systems, Machine Control). Engineers develop software using C language, operating systems (e.g. LINUX) and design microcontroller boards to host the embedded software.
Software development tool projects cover the development of compiler and Integrated Development Environment using proprietary and open source technologies (e.g.ECLIPSE, C++, JAVA, GNU).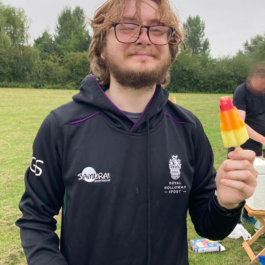 Sponsor:
Renesas Electronics Europe
University:
Royal Holloway, University of London
Degree Course:
MEng Electronic Engineering
What appeals to me about Electronics
At school I wasn't particularly aware of electronics as an option. I'd assumed it was the path you took to become an electrician, but when I found out more information, I realised it was a really great combination of two subjects I already enjoyed, mixing some aspects of computer science (programming and embedded systems) with the creative design, throw in some analogue electronics and I thought, "what can't you do with this degree?!". I love the creativity involved, as well as the variability in specialities that anyone studying electronics can do, from nano electronics to large scale power generation; it's so broad meaning, you don't need to know exactly what you want to do when you get into it, and can spend years discovering what you are into.
Why I chose Renesas
I was drawn to Renesas as I wanted to get a better understanding of programming AND designing microcontrollers, as well as see how they may be applied in industry situations, as well as just generally gain insight to how work is organised in such a global company and apply work flows to my future studies and work. One of the things that attracted me to Renesas was the down to earth nature of the interview, which was for the most part a chat with the hiring managers. Of course there was a technical element, and some questions about projects I've done, but the whole interview had a very natural flow.
One thing I really like about working at Renesas is that while the company is quite large, the team I work in is no more than 7 people, which means that the work I do has a meaningful impact, and can be found in products yet to be released.
My placement and its value
My work at Renesas has consisted of developing example programs for the boards, making fixes to the schematics, performing design tests with the development boards, as well as developing automation scripts for internal use to improve workflow efficiencies.
My interests
In my free time I spend a lot of time watching Netflix and YouTube videos (probably too much). When not doing that, you can find me listening to or playing music. I also like to keep very active, running 5k every weekend. I was the charity officer for the rowing club at university pre-covid, and I also like to go for a cycle every week. I'm always looking for more ways to be active with others as a lot of the sport I do right now is solo.
Meet one of our Engineers
Job Title:
Engineer / Security Analyst
How I started with Renesas
I started at Renesas through the UKESF scheme when I took part in 12-month placement working in the security evaluation team. I chose Renesas as my placement after talking to current students, and staff, during the interview process. When I was in the office for the interview everyone was friendly and I got a positive impression of the company, which contributed to me choosing Renesas for my placement year.
At the start of my placement I had no previous experience in the world of security and there was a steep, but enjoyable, learning curve. After several months working in the team I was certain that engineering, and more specifically security, was what I wanted to do after university.
My placement year was thoroughly enjoyable, and I was fortunate to be able to travel to several conferences around Europe as well as to travel to meet with service suppliers. The year really opened my eyes to what was possible through work and I was excited at the potential to continue after university.
My work with Renesas
Now that I have completed my degree, I have returned to the security evaluation team and it is my role to test the security of the devices that Renesas produces. We use several methods such as side-channel analysis and fault injection to validate the security requirements of the product. My work involves a lot of problem solving and includes programming in c, python, and java. I would strongly recommend anyone to undertake a placement year through the UKESF, and encourage prospective scholars to consider Renesas for their placement year.