The products we design today are for cars appearing in show rooms in 4 years' time, so the focus is on tomorrow's problems. Infineon Technologies UK
Placement Location
Bristol
Type of Placements Offered
• 12-month placements • Summer placements also offered (following completion of a 12-month placement)
Restrictions/Notes
(1) Requires 12-month placement for 2024/25. Additional summer placements in later years also offered; (2) No first years; (3) No 6-month MEng placements; (4) Hardware based position. C/Python programming experience advantageous
2023/24 Scholarships
One new scholarship
Who we are and what we do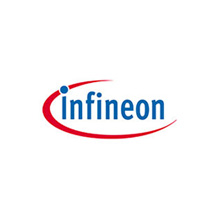 Infineon Technologies UK are a part of Infineon AG, a top ten semiconductor supplier operating in worldwide markets. The parent company has market leading products in the fields of Industrial, Automotive, Security and ChipCard. Infineon Technologies UK are part of the Automotive division and specialise in the development of the Processor and Systems IP at the heart of the TriCore product range which has established itself as a market leader in the field of Engine Management. We also develop the technology required for Autonomous Driving applications.
The performance driver in our field come from the car manufacturers seeking to reduce pollution, increase efficiency (MPG), raise safety standards (Autonomous Driving) and respond to the challenge of electric drive.
What you could be doing during your summer work placement
We are offering a range of placements in the following areas:
Embedded Processor Development
In Bristol we develop Infineon's own 32 Bit processor core (TriCore), which is multi-core capable. Our present design is used in multi-core systems destined for cars capable of higher MPG and lower CO2/NOX emissions for the next generation of cars. Our own area of expertise is in combining the general purpose compute with Digital Signal Processing without compromising real time control capabilities. Just to make the challenge a little harder we also have to comply with the same exacting safety and security standards.
The challenge going forward will be in deriving safer systems that are also highly available and reliable, you want to make the journey safely and guarantee you reach your destination. The type of requirements that are in the aerospace industry are transferring to the automotive arena but at a much lower price point. The intellectual challenge is to achieve this standard at a fraction of the cost, which leads to the need to look at the problem from in a different light.
Systems IP Development
We develop not just standard systems IP that one would normally see in an embedded control , but also esoteric accelerators for math functions, safety monitors and advanced lock-stepped processors. These are combined with safety critical systems to exacting external requirements. The challenge is to balance the drive for performance against the safety requirements. It's not just good enough to have a good idea that you can demonstrate will work, it has to work under all conditions and crucially know when it has failed so other systems can take over.
Automated Driving
We develop the deep DSP technology required to enable automated driving, allowing the car to become semi intelligent and to make critical decisions, avoiding scenarios like rear end crashes and controlling braking distance. We are at the heart of this exciting new development in the automotive sector.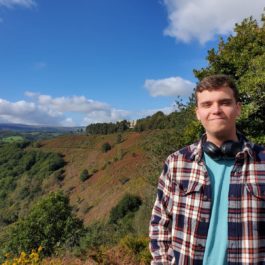 Sponsor:
Infineon Technologies UK
University:
University of Surrey
Degree Course:
MEng Electronic Engineering
What appeals to you about Electronics?
I think it is incredible just how integrated modern life is with electronics. We rely on electronics for communication, safety, transport, agriculture and our hobbies to list a few. You name an industry, there's an electronics engineer involved somewhere in it. Personally, I want to make the world a safer place to live, and I believe I can contribute to that with the uses of electronic engineering.
Why did you want a scholarship with Infineon?
I was interested in the idea of IC design when I was introduced to assembly language early in my second year. It was something I wanted to familiarise myself with as it is a field constantly being innovated to be faster, safer and more energy efficient. The opportunity that my work would be contributing to more lives being saved on the road due to Infineon's automotive IPs was something I couldn't miss out on.
What type of work have you been involved with during your placement?
My placement so far has consisted of me joining the verification team at Infineon. I have learned all manners of systems, terminology and skills I never would have seen in a non-professional scenario. I've been shown how processors are developed and how each engineer in the pipeline contributes their fair share to the delivery of an IP. Before coming to Infineon, I had no idea about Verification as a concept, nor HDLs at all!
Through feedback from other students and the UKESF, I have learned that Verification is generally not a subject discussed within academia, despite its importance within projects – it is estimated that most projects spend 60-70% of their time verifying an IP – it is that important. It has made me seriously consider continuing on with Verification after my degree.
What do you like to do outside of work?
I'm currently learning to play the guitar and play all kinds of video games. Moving to Bristol has been a big step for me as I've never lived anywhere so huge before! Through my colleagues I've been introduced to Bouldering which I've thoroughly enjoyed, and I'm constantly being introduced to new places. Just this week, I went to a video game bar for the first time!