Teledyne is a leading provider of high-tech components and systems
Placement Location
Chelmsford
Type of Placements Offered
• Summer placements • 6-month MEng placements
Restrictions/Notes
(1) No applications from non-Nato countries; (2) Candidates should specify which job/s they are interested in; (3) No 12-month placements; (4) No first-year students
2023/24 Scholarships
We are not offering any new scholarships this year
Who we are and what we do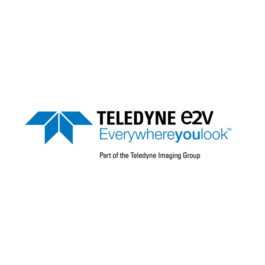 Teledyne is a leading provider of high-tech components and systems with design and manufacturing footprints in the US and Europe.
Sophisticated electronic subsystems
Instrumentation and communication products
Engineered systems
Energy and power generation systems
Our innovations enable our customers innovations through access to state-of-the-art technologies, driving the next generation of systems, in signal chain semiconductor devices, full spectrum imaging and high power radio frequency solutions.
Teledyne e2v has an enviable history of employing some of the best minds who work with industry and academia in commercialising technologies of the future, developing high quality products, services and turn-key solutions produced through our world class global facilities that have real benefit to the world.
Our teams' passions have led to ground breaking improvements in cancer radiotherapy systems, ultra-high reliability in critical electronic systems and observing the effects of climate change from space.
What you could be doing during your work placement
Teledyne e2v has been trusted to design and deliver CCD and CMOS imaging sensors and sub-systems for over 150 space missions by the world's largest space agencies, including NASA, ESA, JAXA, CSA and recently for the Russian-led World Space Observatory.
One placement will provide work experience in electronics design and FPGA development for development of CMOS image sensors and integration electronics. The second placement available will provide experience of designing CMOS technologies, including the use of design tools and understanding of test and characterisation.
University:
University of Southampton
Degree Course:
MEng Electrical and Electronic Engineering
What appeals to you about Electronics?
I have had an interest in electronics since secondary school where my electronics teacher passed on her passion for the subject to the class. The application of electronics in so many aspects of everyday life especially intrigues me and I really enjoy being able to understand how technology and electronics works.
Why did you want a scholarship with Teledyne?
I wanted to work at Teledyne because I was very interested in working with cutting edge electronics and space imaging technology.
What type of work have you been involved with during your placement?
It was incredibly insightful to work at Teledyne, especially as I was able to apply the knowledge I have gained during my degree. In particular, I was based in the electronics testing lab, where I used my experience of practical labs to visually inspect and electrically check that the electronics were correct. I was really glad I was able to use my degree in the workplace as it allowed me to see the applications of my education and put what I have been learning into the context of the workplace.
What are your interests outside of work?
I personally enjoy playing videogames and spending time with my friends but I also volunteer with young people through Scouts. I find it really rewarding being able to see the children grow as people and being able to give to them what I experienced and enjoyed is very fulfilling. I am also a part of the university scout and guide organisation and have taken on a variety of responsibilities ranging from organising social events, taking minutes in committee meetings, and running the whole society as chair.