Our aim is to provide an innovative engineering resource to businesses and engineering teams that gets the best from the electronics in any product. Partner Electronics
Placement Location
Silverstone (Northamptonshire)
Type of Placements Offered
• Summer placements • 12-month placements • 6-month MEng placements
Restrictions/Notes
(1) Students must be in the penultimate year of their degree; (2) Must have own transport (location is remote); (3) Students must have permanent right to work in the UK after graduation
2023/24 Scholarships
At least one new scholarship
Who we are and what we do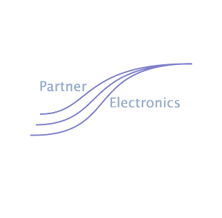 Partner Electronics is a dynamic design company, working with our clients to create innovative products ready for sale. A team of engineers working together to create real-world products and solutions across a range of technologies in different industries.
Creating quality designs that enable people to transform their ideas into real products.
We work with entrepreneurs and manufacturers to develop innovative products that make a difference. Partner Electronics was established in 2007 by a group of experienced electronics engineers, to help UK businesses develop unique products.
We provide flexible and cost-effective engineering and project management skills to the companies who need us, meaning we get to work on new and emerging technologies in real-world situations – and you could too.
We established Partner Electronics to allow us to work closely with our partners, providing innovative engineering resource to businesses with exciting new ideas working with a range of companies – from blue chips to growing SMEs – on everything from consumer audio to laboratory equipment, industrial tech to telecoms, and more.
Partner Electronics is part of the Silverstone Technology Cluster. Here in this small Northamptonshire village, known for Formula One racing, we're centrally placed within the Oxford to Cambridge Technology Arc. It's a great place to start your career in engineering.
What you could be doing during your work placement
Do you have the character to take ownership and drive your own projects? Are you a good team player, able to contribute ideas and effort where appropriate? If so, we want to hear from you!
Within our team, you'll immediately be involved in project work. You'll see how we explore the needs of our client companies to develop their products, recognising the commercial decisions necessary in any design.
Our work helps clients develop new products and solutions that make a real difference, and you can be involved in the whole project from beginning to end.
We work in these industries: Industrial, Sensors and Instrumentation, Consumer, LED Lighting, Medical/Life Sciences, Defence.
You'll get:
Opportunities to explore different areas and develop your skills
A team, sharing knowledge and providing support
Commercial understanding, working closely with clients you'll see the value and benefits of the project from both sides.
Varied projects that create real opportunities, helping our client businesses grow.
Responsibility with the right support, you'll be expected to contribute to the team and to projects from the start.
A great start to your engineering career.
Partner Electronics is based in Silverstone, Northamptonshire, in the heart of England. The location is rural, and placement students will need their own transport.
Please click here to view our Partner Electronics Core Values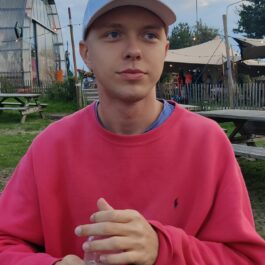 Sponsor:
Partner Electronics
University:
University of Bath
Degree Course:
MEng Electrical and Electronic Engineering
Why I chose Partner Electronics
Electronics, with its rapid evolution, has always piqued my interest. Living in a tech-driven world, keeping pace with digital advancements is both challenging and empowering. From life-saving medical devices to smart home innovations through IoT, the realm of electronics is vast and fascinating. The convergence of hardware and software in embedded systems blends the strengths of both to spur endless innovation.
Why did you want a scholarship with Partner Electronics?
Partner Electronics presented an unmatched opportunity to experience real-world tech applications first-hand. The diverse projects and the firsthand client interactions were key attractions for me. The scholarship was more than just a learning platform; it was a window into a workspace where every decision echoes in tangible outcomes. Direct engagements with clients provided a fresh perspective, especially on the business side of design.
What type of work have you been involved with during your placement?
Over my two-month stint, the variety of tasks kept things intriguing. Transitioning a board from BeagleBone to Raspberry Pi Pico was a blend of hardware intricacies and C coding. Setting up tests with client-given components, I ensured paramount electrical safety. These experiences were monumental in bridging theory with practice, emphasizing the essence of teamwork, in-depth documentation, and putting clients at the forefront.
What are your hobbies and interests?
Away from electronics, I've poured hours into Judo, even snagging a national championship under my black belt. MMA and Jiu-Jitsu have been exciting detours in my martial arts journey. Recently, salsa has taken center stage, with competition being the cherry on top. Languages? They're a bridge to myriad cultures, and I'm all in. And for a strategic unwind, it's chess for me. Not to forget, I've got a knack for stitching together memorable social gatherings.
Meet some of our Engineers

Job Title:
Graduate Engineer
What's it like working at Partner Electronics?
Having enjoyed my time at Partner Electronics as an intern, it was reassuring to be offered a job before I'd completed my course – it really took the pressure off, and I think I performed better in my final year because of that. The team had made me feel so welcome and I knew I would be able to develop further so it was an ideal position for me.
The people are caring and friendly, I found I made good relationships really quickly. It's a very people centred company.
It was great to be doing 'real work' straight away, the work we did was feeding directly into client projects and we could see the results of that.
Tell us something about you?
I graduated from the University of Nottingham in 2022 with an MEng Electrical and Electronic Engineering. I was studying through the pandemic with a large amount of the teaching done remotely; I was happy, then, that for my final year we were back to in-person teaching.
As well as spending my time finding out how things work, I enjoy cooking, photography, archery, and music.

What's it like working at Partner Electronics?
As an engineer I like to solve problems, making products and designs that have never been done before, ultimately making real stuff. PEL is a great place to achieve that.
I came to Partner Electronics wanting to expand my technical skills and my soft skills: project management, client interaction, how electronics works in the real world etc.
I was keen to experience working with external clients from a range of industries and gain experience running projects myself while working as part of a multi-disciplinary team – not just being a single coder or designer for instance.
A key reason I chose Partner was the variety the company offered to a graduate engineer, being able to work with a range of clients in different industries. I liked the idea of experiencing a range of specialities (hardware, firmware, software etc.), not being confined to a set role.
I also engaged with the culture of being hands-on with clients and being able to help them design real stuff that people would actually use.
My first impressions of PEL were that it was a small hardworking team. Everyone was very friendly and there wasn't much time before I was doing actual real engineering; it was on my first day in fact. I enjoyed that everything came pretty fast, training was done quickly, and it didn't take long before I was writing software that our clients would be using. I learned quickly that PEL work very closely with our clients, helping influence their projects and designs; working with the client, not just for the client.
Tell us something about you?
I studied at the University of Bath for 5 years and moved to PEL as a graduate engineer in 2018. Outside work, I play for Silverstone cricket club in the village; I was a Scout when I was younger and my partner and I like to go camping and hiking when we get the chance.

What's it like working at Partner Electronics?
Working here has been perfect for me to try out different skills and areas and to develop the ones I prefer.
I came to Partner Electronics simply wanting to learn more about electronics development in the real world and develop my skills. Now I just want to keep progressing these skills as technology advances and new projects come in, but I also want to improve my project and people management abilities.
I didn't know exactly what area of electronics I wanted to go into so finding a company with the range of projects we have here was perfect. It looked like a really nice, close-knit team that I could learn a lot from (and it helped that the MD is also a Newcastle fan!)
It's a small, friendly group. Everyone is approachable, and at all levels. There's a nice range of characters each with their own fields.
I didn't have a particularly specific area of electronics I wanted to do when I left university, so working here was perfect for me to try out different skills and areas and to develop the ones I preferred. Now, I prefer hardware and embedded firmware design.
Tell us something about you?
I studied General Engineering (specialising in electronics) at Durham University. I've always had an interest in technology and how things work, so I pretty much decided I was going to do engineering by the time I picked my A levels.
Outside work I'm a keen squash player and I also volunteer with a local scout group.