At our UK design centre we create and customise these processor cores using Codasip Studio for our customers worldwide.
Placement Location
Cambridge or Bristol
Type of Placements Offered
Summer placements only
Restrictions/Notes
(1) No first years
2022/23 Scholarships
At least one new scholarship
Who we are and what we do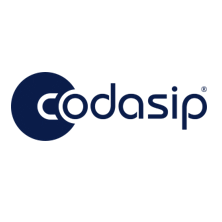 Codasip was founded on a simple belief – that we could bring together the brilliance of microprocessor architects and software engineers and capture it in tools that made design simpler, faster, and less expensive. Codasip Studio was born in 2014 with the mission of automating processor design.
Codasip Studio is a complete, highly automated toolset for designing and customising processor cores. Whether you need to create a new core or optimise an existing one, Codasip Studio makes the task unbeatably fast and easy, with reliable results.
Codasip Studio employs a revolutionary approach: one single high-level description of the processor replaces multiple manual tasks of writing the RTL, adding any custom instructions, updating the compiler, etc. Unlike similar tools, Codasip Studio generates the design implementation, verification environment, virtual system prototype, and a complete software toolchain fully automatically. The design methodology is protected by patents and we use it ourselves to create the Codasip processor IP.
At Codasip we use Studio to develop our own series of ready-made RISC-V processor core designs that can be deployed in standard configurations or extended and configured in Codasip Studio for a tailored result. At our UK design centre we create and customise these processor cores using Codasip Studio for our customers worldwide.
What you could be doing during your work placement
Codasip develops a portfolio of RISC-V based processors, easily customizable using a unique toolset, Codasip Studio. Placements are available in the newly created design centres in Bristol and Cambridge.
You will be assigned to a design team developing our next generation of RISC-V processor cores, or performing customisation work for an existing core. The work will be meaningful and project related, using the latest EDA tools for silicon design. Work could be on design or verification activities and we are looking for enthusiastic people with a willingness to learn and contribute. You will be assigned a mentor who will guide you through your placement and help you develop your skills beyond those which can be learned in a lecture theatre environment.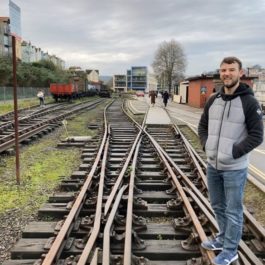 University:
University of Bristol
Degree Course:
MEng Electrical and Electronic Engineering
What appeals to you about Electronics?
I have always wanted to go into some type of stem or engineering field. However, it wasn't until I had done systems and control at GCSE that I decided on electronics. The thing that I found really appealing was how electronics combined lots of different areas and interests. It allowed me to tinker and make physical projects, as well as continuing with programming and computer science. To me electronics also makes a great hobby as it's so accessible now with Arduinos and Pi Picos.
Why did you want a scholarship with Codasip?
When I did my placement at Codasip, the Bristol office had only been open a few months. That was interesting to me as the environment was rapidly changing. The team size was also relatively small at about 10, which allowed me to see a broad spectrum of silicon design. The people also were very friendly and keen to help.
What type of work have you been involved with during your placement?
I mostly worked on my programming and software skills over my placement. Mostly C++ and using build tools such as cmake or autotools. I was collecting data to help with making design choices for a RISC-V processor. This was beneficial as I was working on an active part of the project within the team and contributing to the code base using Git.
What are your hobbies and interests?
A lot of my free time is spent making or doing stem related things, either directly making projects or in other ways. I watch every F1 race, and I enjoy sim racing. I'm also big into aerospace style things, such as flight sims like DCS, or making Airfix models. I have also played classical guitar for many years.