Clas-SiC has state of the art Silicon Carbide facilities and unique design-to-manufacture processes to drive innovation in the power semiconductor industry.
Placement Location
Lochgelly, Scotland
Type of Placements Offered
• Summer placements only
Restrictions/Notes
(1) Applicants should be EEE/Electronics students with a particular interest in one (or more) of: microelectronics, material science and process engineering
2023/24 Scholarships
To be confirmed
Who we are and what we do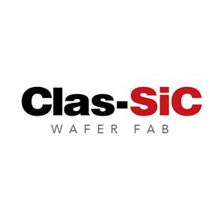 Clas-SiC Wafer Fab is the world's first dedicated open Foundry to manufacture Silicon Carbide semiconductors for the power sector. Silicon Carbide (SiC) wafer and compound semiconductor technology is fast emerging as the key enabler in smaller, lighter and more energy efficient power systems of the future. Based in Lochgelly, Fife Clas-SiC currently has over 30 staff, the majority being amongst highly skilled Silicon Carbide processing engineers. We operate from our custom built and fully fitted out Class 100 clean room facility, with State of the art 150mm semiconductor Clas-SiC provides fast cycle times for SiC wafer fabrication to accelerate R&D and time to market for new device designs.
What you could be doing during your work placement
Clas-SiC combines the best and most experienced talent in the industry, state of the art Silicon Carbide facilities, unique design to manufacture processes and technical know-how to drive innovation in the semiconductor power industry.
The successful applicant will be employed in Clas-SiC's cleanroom, working on tasks which could include:
• Process improvement or characterisation of a specific wafer fabrication processing tool/process
• Assisting process engineers in the development of new wafer fabrication processes
• Electrically testing fabricated devices such as power SiC Schottky diodes or power SiC MOSFET switches
• Analysis and reporting of electrical test data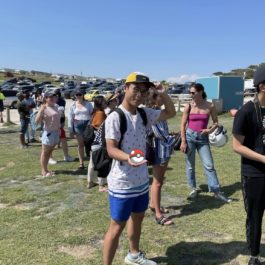 University:
University of Bristol
Degree Course:
BEng Electronic and Electrical Engineering
What appeals to you about Electronics?
Electronics has always intrigued me because, unlike planes and machinery, you can never see electrons in wires moving. You don't see electrons going back and forth in an oscillating circuit, but you do see the LEDs flashing before your eyes, and it's the thought of miniscule objects being able to control the bigger flow that hooked me into electronics. From our phones and computers, to the drones that landed on mars, electronics is an integral part of humanity. Not only did electronics accelerate the development of technology in the previous decades, but it will continue open pioneering disciplines that allow humanity to reach advancements never imagined. Being able to understand electronics means being able to push the world beyond its limits, and I'm more than happy to be walking down this path.
Why did you want a scholarship with Clas-SiC?
Clas-SiC gave me the opportunity to see what a true engineer does. Long working hours, flexible schedules and the ability to solve seemingly impossible problems, all of them are things I've encountered as an engineer trainee, but never expected. Silicon carbide manufacturing is a niche, but emerging industry; it pushes the maximum amount of transistors on a chip possible by reducing the size of each one of them. Being able to know the newest prototypes means a lot – although not disclosable here – it helped to widen my insights academically and also with future aspects.
What type of work have you been involved with during your placement?
I was involved in a project that worked primarily with data analytics and metrology. The company brought a new measuring tool for wafers and I had to test it to make sure it runs just like the old tool. It was round and round of data collection followed by rounds and rounds of data analysis. One example is the GRnR (gage repeatability and reproducibility) analysis. It's purpose is to access the adequacy of a tool by having 3 operators collect 30 samples of data each. This means I needed to train other employees to make sure they obtain a reproducible reading on the tool, and it meant a great deal to me personally because not only do I need to work with numbers, I also learned to work with people and communicate in the clearest way possible. Though repetitive, it is a requirement within the industry because errors can be fatal to production. In terms of day to day interaction in the workplace, despite most employees being older than I am, I was able to make some deep connections which will be much appreciated if I decide to work in the industry.
What are your hobbies and interests?
I'm really into rock and metal music and love going to concerts. When I'm free, I would either write music and play them out or I would look for cool electronics design and learn how to make them. I love going out to meet people, because you know more through people than through books.