What exactly does ZF do? In one sentence: We are at the forefront of the mobility revolution while shaping the vehicle of the future. We are doing this across all relevant areas: from sustainability, electric mobility, autonomous driving, software and digitalization to Vehicle Motion Control. ZF
Placement Location
Solihull
Type of Placements Offered
• Summer placements • 12-month placements • 6-month placements
Restrictions/Notes
Students must be in the penultimate year of their degree
2023/24 Scholarships
Multiple new scholarships
Who we are and what we do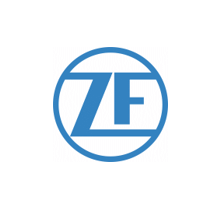 ZF: Our Vision: Zero Accidents, Zero Emissions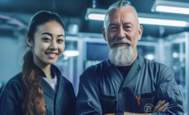 The goal is nothing less than to provide affordable, safe, clean and comfortable mobility for all. That's why our vision is to reduce the number of traffic accidents and vehicle emissions to zero. To achieve this, we are working on all the relevant aspects and developing technologies not just for passenger cars, but also for wind turbines, commercial vehicles, construction and agricultural machinery, and autonomous shuttles. Because Next Generation Mobility is not just about transportation. It's about innovation.
Our guiding principles in the workplace are passion, anticipation, diversity, empowerment, and accountability.  We welcome applications from all backgrounds and communities and are happy to discuss any reasonable adjustments that you may require.
Experience Meets Innovation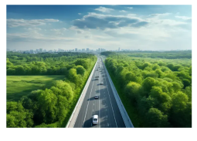 The future begins where ideas originate and grow. ZF is a company that has reinvented itself again and again over more than 100 years, from the gear factory to deep learning algorithms. At our company, a piece of the future is created every day – imagined, developed, and produced with the passion of our employees around the globe.
What you could be doing during your work placement
ZF technology allows vehicles to see, think and act. Anticipating trends across all mobility markets, driving innovation, and turning ideas into unique products & services has always been our strength.
You will get exposure to the innovative technologies and challenges involved in delivering the next generation of electrified, autonomous, and sustainable transportation.  Our placement roles will allow you to understand and experience different engineering disciplines gaining valuable work experience within technology development.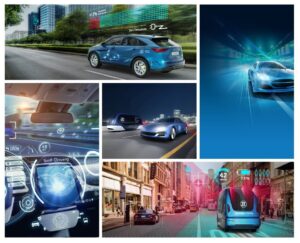 Our highly skilled engineers will provide coaching and guidance to support your placement and career development. You will also be part of a network of like minded people: graduates, placement students and apprentices, where there will be opportunities for collaboration on innovation projects for the site.
This role is based at our brand-new facility at Blythe Valley Park on the edge of Solihull.
To find out more about these roles at ZF, please email: [email protected]