ZF is a global technology company supplying systems for passenger cars, commercial vehicles, and industrial technology. ZF
Placement Location
Soilhull
Type of Placements Offered
Summer placements; 12-month placements
Restrictions/Notes
(1) Students must be in the penultimate year of their degree
2022/23 Scholarships
Multiple new scholarships
Who we are and what we do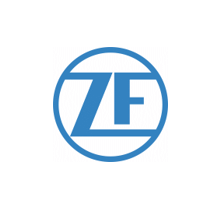 ZF is a global technology company supplying systems for passenger cars, commercial vehicles, and industrial technology.  We are applying our "Next Generation Mobility" strategy to develop holistic solutions for addressing the challenges of today and tomorrow.
With a comprehensive product portfolio, the company provides integrated solutions for established vehicle manufacturers, mobility service providers and start-up businesses in the transportation and mobility sectors. Digital networking and automation are focal points of ZF system development as it continues its rapid transition into a software and cloud-based technology provider.
Our vision is to create a great place to work where we are recognised internally and externally as a competitive, innovative, and valued Centre of Excellence. With a wealth of globally renowned technical expertise, we work in leading-edge development teams across a comprehensive range of electric motor, control, electronics, software, cyber security, and magnetic material technologies, supported by broader mechanical engineering, prototyping and product testing capabilities.
Our guiding principles in the workplace are passion, anticipation, diversity, empowerment, and accountability.  We welcome applications from all backgrounds and communities and are happy to discuss any reasonable adjustments that you may require.
What you could be doing during your work placement
ZF technology allows vehicles to see, think and act.  Anticipating trends across all mobility markets, driving innovation, and turning ideas into unique products & services has always been our strength.
You will get exposure to the innovative technologies and challenges involved in delivering the next generation of electrified, autonomous, and sustainable transportation. You can expect to move departments and businesses regularly as you take on new thought-provoking projects. Our placement roles will allow you to understand different engineering disciplines and gain as much valuable work experience as possible.
You will expand your engineering and life skills by working across a broad set of disciplines with highly skilled engineers who will provide coaching and guidance to support your career development pathway.  You will also be part of a network of like-minded people: graduates, placement students and apprentices, where there will be opportunities for collaboration on innovation projects for the site.
This role is based at our brand-new facility at Blythe Valley Park on the edge of Solihull with flexible, hybrid working.
To find out more about graduate roles at ZF, please click here.