We want talented people, like you, to join us and help make the future happen. Sky
Placement Location
Brentwood, Essex
Type of Placements Offered
• Summer placements • 12-month placements • 6-month MEng placements
2023/24 Scholarships
We are not offering any new scholarships this year
Who we are and what we do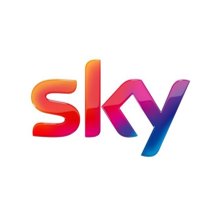 Sky is part of Europe's leading entertainment company with over 23 million customers across seven countries, making life easier by entertaining and connecting people. It's a genuine team effort. That's why we want talented people, like you, to join us and help make the future happen.
At Sky we are always looking to improve, developing pioneering products and services that give every one of our customers experiences they'll love. And it's the work of our in-house Product Development and Technology teams that drive these award-winning innovations. Based at Brentwood, we have hardware and software engineers working with product designers to harness our creativity, technology and content to make sure our home networking and communications technology delivers the best experience for our customers.
What you could be doing during your work placement
You will join us in our brand new innovation centre to hone your skills on a wide range of Sky products. The teams here are involved in defining and developing all the Sky products that you would find in a Sky home; from the dish on the wall and the router in your hallway, through to the award winning Sky Q systems and even our Soundbox. You will have the opportunity to work alongside talented engineers in all our departments, including high speed digital circuits, embedded Software, power electronics, CAD, test and validation.
We are proud that we are fully vertically integrated – taking responsibility for the product from concept, design, implementation, procurement and through manufacture. We don't stop there – we also control installation, repair and ultimately recycling. As a leading proponent of sustainability and reduction of single use plastic, you will also experience the challenges we face to develop products with an environmental footprint. We don't expect you to have a deep understanding of any topic when you start with us, we just need to see enthusiasm and a willingness to learn, and in return we will ensure you learn skills that will help your onwards career.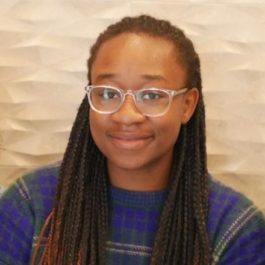 University:
Cardiff University
Degree Course:
MEng Integrated Engineering with Year in Europe
What appeals to me about electronics?
More and more electronics are becoming part of our everyday lives. From the moment we get up, we rely on the designs of electronic engineers. I want to be involved with the continued implementation of electronics.
Why did you want a Scholarship with Sky?
Sky is a well-known entertainment and telecommunication brand in the UK. As my degree involves both electronics and mechanics, I wanted to choose a company that had an interdisciplinary environment. In developing my skills as an engineer, I wanted to get a bigger picture of how a product goes from an idea to product in a person's home. Sky develops its own products from all the way to manufacturing and distribution and I have been able to get further understanding of this process.
My placement
I have now completed two summer placements at Sky, working in their R&D department. Each summer I was given a new project on a potential new product that Sky was looking to develop and create. After doing some background research, we were given the freedom to create a proof of concept to present to the managers and leaders in the office at the end of the placement. We were aided by other departments and teams not just in the Brentwood office but also by the wider Sky network. This has given me more confidence to reach out to different people from a variety of sectors in a collaborative working environment.
My interests
I have always enjoyed music and sports. During lockdown I had more free time and was able to play the violin again which I hadn't done much of whilst studying at uni. I also joined my university's tennis club and started playing and having lessons to improve. It was difficult at first, but very rewarding when you hit a great shot. It was a great sport to pick up during lockdown – socially distanced and all! I am now doing a study year abroad in Barcelona, Spain and looking forward to learning and working with engineers from a different country.